Local Activists Applaud Warren's Speech On Black Lives Matter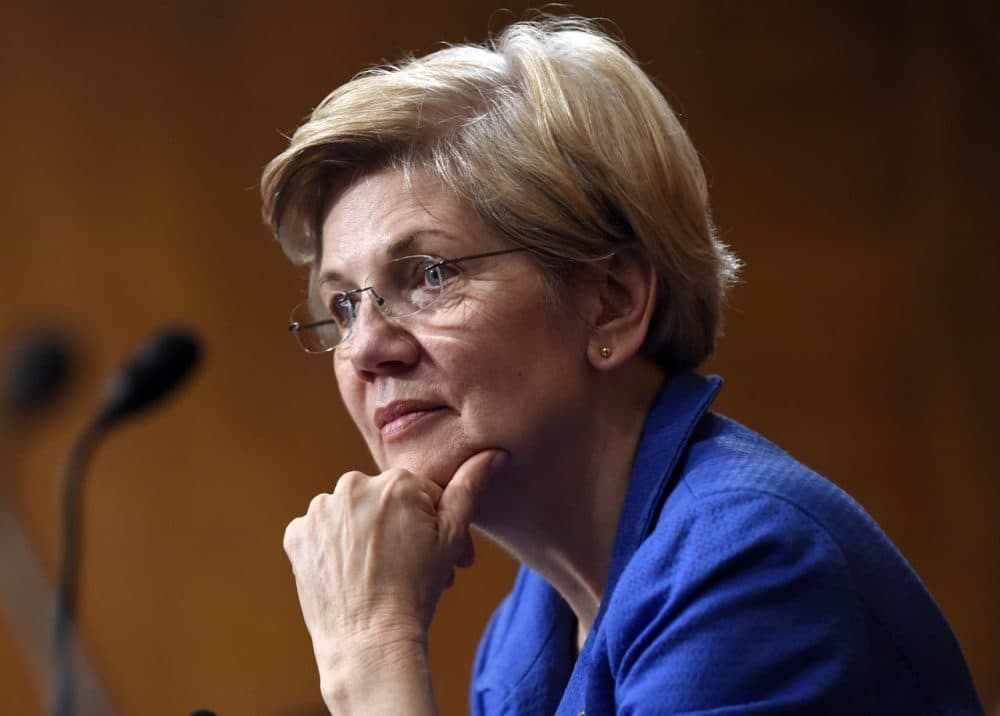 This article is more than 5 years old.
Local activists are praising U.S. Sen. Elizabeth Warren for an impassioned speech she gave Sunday in Boston, in which she embraced the Black Lives Matter movement, drawing historical connections between it and the civil rights movement.
Warren said the civil rights movement already declared black lives matter by winning blacks the right to vote and pushing for laws to protect blacks from violence and ensure economic opportunity (in employment, public accommodations and housing).
"Or to say it another way, these laws made three powerful declarations: Black lives matter. Black citizens matter. Black families matter," Warren said in her speech at the Edward Kennedy Institute for the United States Senate. "Fifty years later, we have made real progress toward creating the conditions of freedom — but we have not made enough progress."
In Boston, local activists are applauding Warren's speech. They say her speech represents the strongest language on racial justice and inequality that they've seen from a politician.
"What she offered I think was an understanding of the sense of urgency that this movement is facing, definitely a more accurate historic view in terms of linking the civil rights movement and the current movement as not being very separate, [but] as a continuation of some of the same struggle," said Daunasia Yancey, founder of Black Lives Matter Boston.
Yancey said she was particularly struck by how Warren said she could not personally understand what blacks experience in this country, but "seemed like she's still willing to fight that fight and to declare that black lives matter."
In her speech, Warren said:
I speak today with the full knowledge that I have not personally experienced and can never truly understand the fear, the oppression, and the pain that confronts African Americans every day. But none of us can ignore what is happening in this country. Not when our black friends, family, neighbors literally fear dying in the streets.

Listen to the brave, powerful voices of today's new generation of civil rights leaders.
Yancey said that message is very important for broader audiences.
"What she was saying is we don't have to [understand] and that her peers need to believe the folks who've been saying for years that their communities are hurting in these particular ways," Yancey said. "They need to believe that and act on it without waiting for some epiphany."
For Shekia Scott, a co-organizer of the Boston Police Camera Action Team (BPCAT), "a speech like that was long overdue," she said.
Scott was particularly focused on Warren's statements on police reform. In her speech, Warren called for a range of police reforms, including body cameras and deescalation training for officers — things the Black Lives Matter movement has called for in its policy agenda.
"It's very important that we pay attention to police reform, because it has a lot to do with the system in general and how it works with regards to communities of color and people in general," Scott said.
Her group advocates for police body cameras and crafted an ordinance for City Councilor Charles Yancey to equip Boston police officers with the technology. Less than two weeks ago, police Commissioner William Evans said he will launch a body camera pilot program in Boston.
Scott said she feels many people struggle with the concept behind the Black Lives Matter movement and police reform because they don't experience policing issues in their daily lives. She said she would like to see more "heartfelt" speeches from different politicians on these issues so the message can resonate with more people. She points to a speech by South Carolina Republican Rep. Jenny Anderson Horne, who spoke out against the Confederate flag following the mass shooting in Charleston as an example.
"Those types of emotions, we don't really see when people address these issues or address these concerns," Scott said. "We have to take a deeper look at the history of what created these problems or we're never going to eradicate these problems."
Local activists also say it is important to acknowledge the connection between economic inequality and racial inequality. In her speech, Warren talked about the history of housing discrimination as well as predatory lending practices and the income gap between blacks and whites.
"The fusing of the economic and racial justice is both historic and contemporary," said Dr. Peniel Joseph, a history professor and the founding director of the Center for the Study of Race and Democracy at Tufts University. "So a speech like this where you intertwine it, that's what you need to do constantly. You can include gender and sexuality in that as well, but in terms of race and class, the power of this speech is saying that it's intertwined."
In her speech, Warren said:
Economic justice is not — and has never been — sufficient to ensure racial justice. Owning a home won't stop someone from burning a cross on the front lawn. Admission to a school won't prevent a beating on the sidewalk outside … The tools of oppression were woven together, and the civil rights struggle was fought against that oppression wherever it was found — against violence, against the denial of voting rights, and against economic injustice.
The message is you can't talk about about addressing economic inequality without talking about how it shapes race relations, Joseph said.
But for local activists these ideas and words are nothing new. They say Warren's speech represents something activists have already been saying for a long time. However, they believe Warren's speech is important, because it outlines those issues for a different audience.
"I think it's a speech that in the mainstream helps to legitimize a movement that I think black people and young people and millennials and people of color already see as legitimate, but the political establishment — especially the progressive political establishment — has not necessarily embraced in a way that certain people might have imagined," Joseph said.
Still, local activists say there are limits to what a politician can do and activists have to continue pushing for reforms.
"I think it's up to activists to really push the envelope in terms of talking about radical policy solutions," Joseph said.
Watch Warren's full speech here: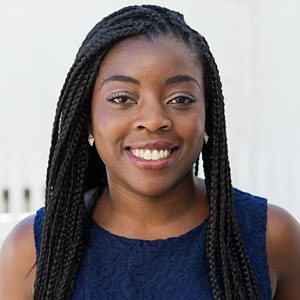 Zeninjor Enwemeka Reporter
Zeninjor Enwemeka is a reporter who covers business, tech and culture as part of WBUR's Bostonomix team, which focuses on the innovation economy.