Boston Marathon Bombing Survivor's Charity To Give Prosthetic To Walpole Woman
A charity founded by a woman injured in the Boston Marathon bombing will make its first donation Monday.
The Heather Abbott Foundation will give a prosthetic leg to Hillary Cohen, of Walpole, whose right leg was amputated two years ago because of a health condition.
Abbott says the prosthetic device will allow Cohen to wear high heels, which is something the 26-year-old has never done before.
"Hillary, because these leg problems started so young, has never been able to wear high-heel[ed] shoes, that was something that she's always wanted," Abbott said. "And as a female, I could certainly relate to that."
Abbott wears a prosthetic leg herself, having chosen to amputate her left leg rather than live in greater pain as a result of the injuries she sustained in the marathon attacks.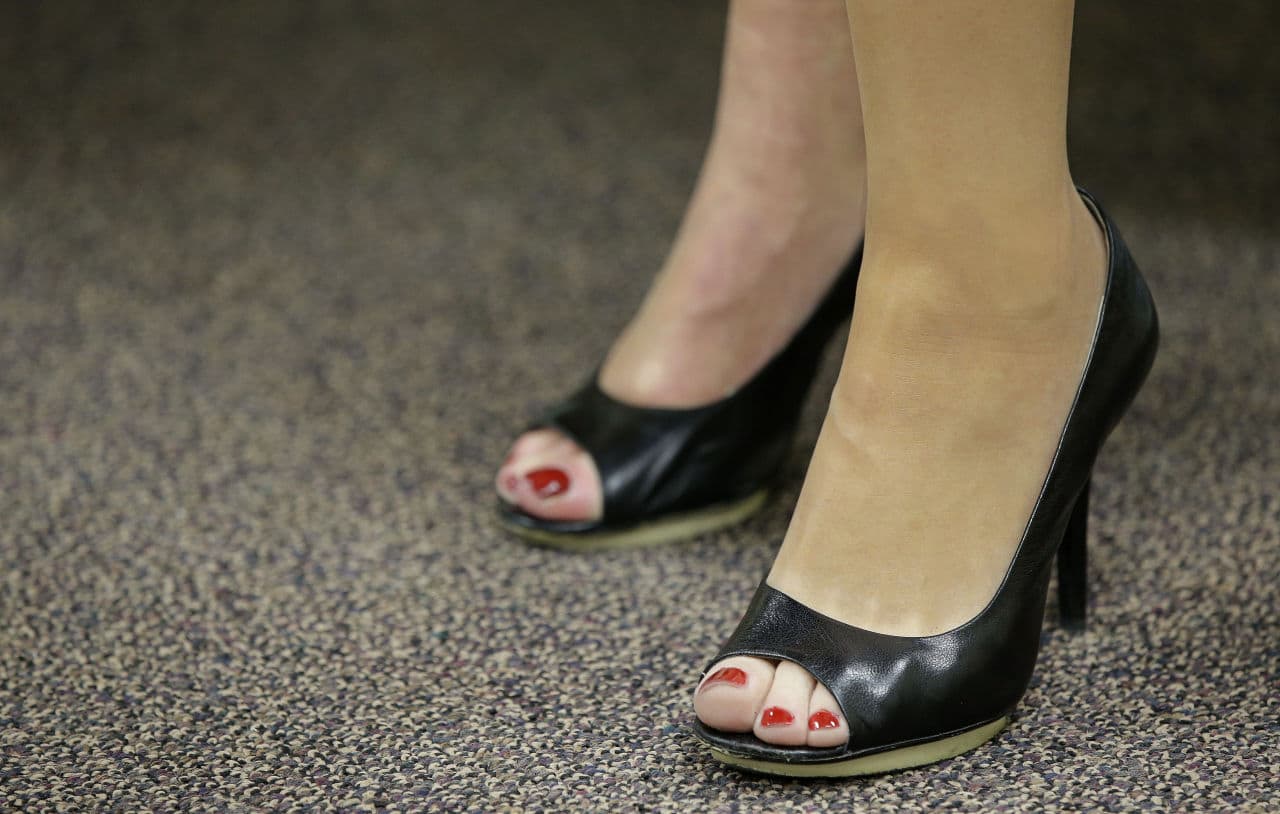 One of Abbott's prostheses allows her to wear high-heeled shoes.
"Sometimes, I think: Why am I doing this to myself? Because I could just wear regular flat shoes," Abbott told NPR last year, while wearing high heels. "But I don't want to give things up that I love to do."
Abbott started her nonprofit two years ago.