Boston Marks 1 Year Since Death Of Longtime Mayor Thomas Menino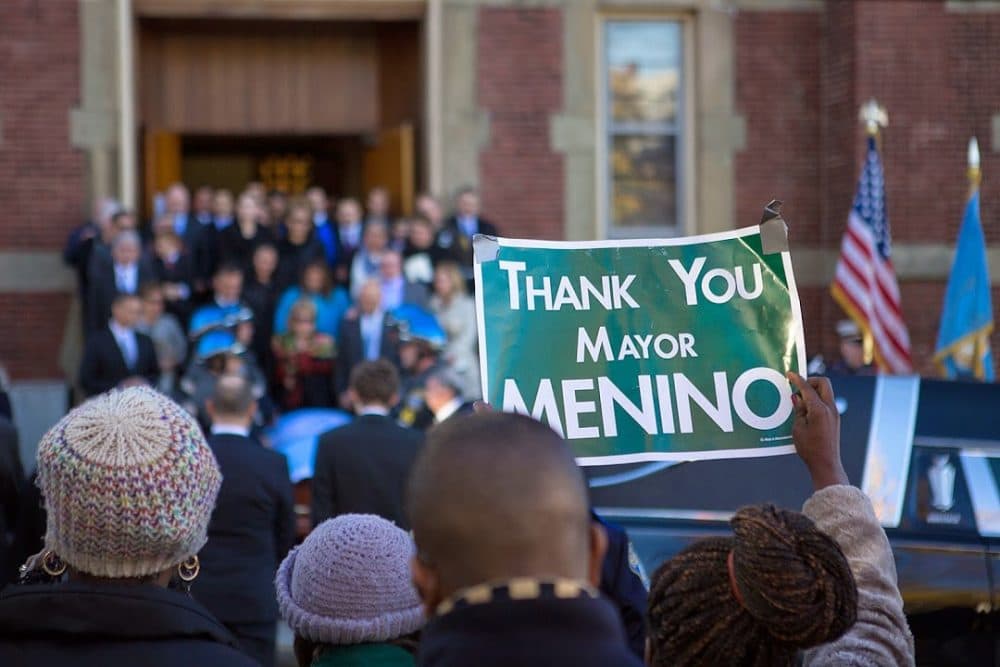 This article is more than 3 years old.
Boston Mayor Marty Walsh and city employees gathered on City Hall Plaza Friday afternoon to remember former Mayor Thomas Menino, who died one year ago today.
Walsh, joined by members of the City Council and Menino's daughter-in-law Lisa, stood in front of City Hall with heads bowed for a moment of silence. A few hundred city employees stood nearby.
Afterwards, City Councilor Steve Murphy said the year has gone by so fast.
"He was just a giant of a man both inside this building and in the neighborhoods of Boston," Murphy said. "It's a sad day for all of us in Boston. We miss him."
Menino, Boston's longest-serving mayor, passed away on Oct. 30, 2014 at age 71 after a battle with cancer.
In Menino's honor, City Hall will be bathed in green light Friday night — the color Menino used for his many successful campaigns.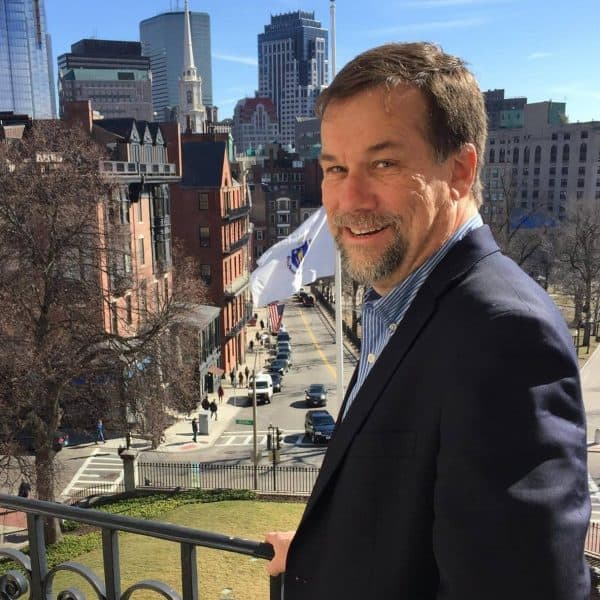 Steve Brown Senior Reporter/Anchor
Steve Brown is a veteran broadcast journalist who serves as WBUR's senior State House reporter.