As City Wraps Up Cultural Forums, We Ask What Bostonians Wish For The Arts
Resume
What are our dreams for Boston's arts and culture?
Last June, Boston's city government launched a series of talks and forums to ask residents that question. It was part of a 15-month long "Boston Creates" project that aims to develop a cultural plan for the city's next decade.
The Mayor's Office of Arts and Culture, led by arts chief Julie Burros, plans to wrap up its listening tour and share the initial findings at a town hall meeting at Boston Latin  School at 6 p.m. Monday, Nov. 2.
In advance of that free public forum, Greg Cook and Ed Siegel from WBUR's ARTery spoke with half a dozen artists, performers, events organizers, and musicians about what they'd like to see for the city's arts — and how government can help.
Shea Rose, musician and curator of the Isabella Stewart Gardner Museum's new music series "Rise":

"When I think about culture and art and music and technology and movements, I always feel like it comes from the people. You know. So, I guess, my thought about it is how can the government support and not be so hands on and top down? I think that's a challenge for the government. I think that's a challenge for institutions who want to diversify, bring in a younger audience, a different demographic.
"If Boston could just lighten up a little bit, you know what I mean, I think that would give us room to breathe. And to make it a city that's affordable for artists to be here. It's so expensive to be here. I mean, after you graduate from school and you owe $100,000, you really can't be in Boston. You have to either live outside Boston, or maybe go to another expensive city where maybe the art is a little bit more open, like New York City.
"I've stayed in Boston because one of the things I love about it is it's accessible in a way where you can build and make your art, whatever it is, look as competitive as anything that's coming out of New York City or LA or any of these major cities/markets because there's such an incredible student population and collaboration is huge here. That's how I've been able to make it. And video and photography and dance. Whoever I want to work with as a musician, they're here in Boston and they're an incredible talent. I don't know how long they stay. I think that's one of the issues, is the retention. But it's an amazing city to build whatever you're doing."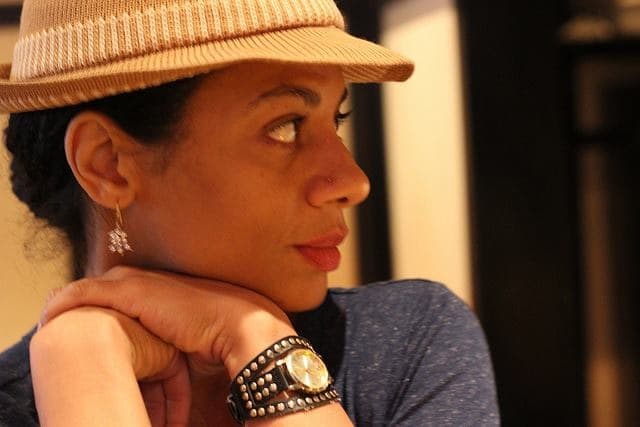 Dawn Simmons, playwright and freelance director in Boston.  She is also artistic director of  New Exhibition Room with her partner, Nora Long.
"One of the things that I'm looking forward to, I'm really interested in hearing Julie's take on all the changes that are happening in Boston theater. And what she has seen in the rest of the country, and how she thinks we can address these issues and get some stability in some of these larger houses that have really been an anchor for the city."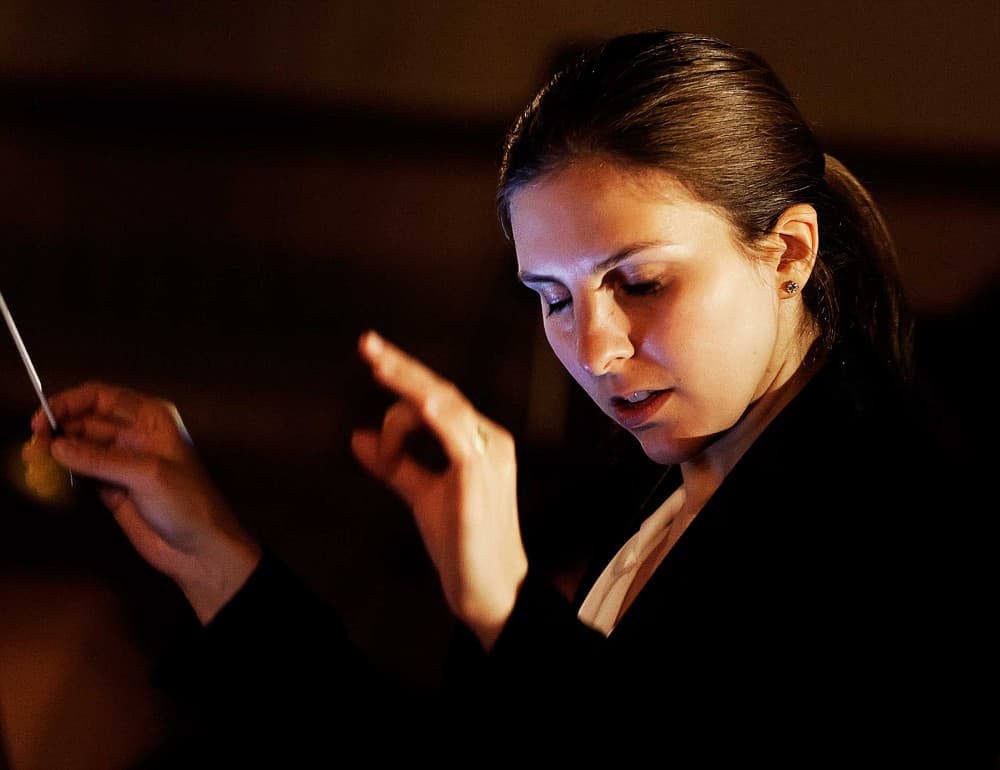 Lidiya Yankovskaya,  music director of Juventas New Music Ensemble. She is also  a conductor with a variety of other music organizations in the Boston area:
"To me one of the most exciting things about Boston is the large number of small organizations that are doing some of the most amazing work here. What I would like to see is more support for these small organizations, for which a relatively small amount of money can go a very long way."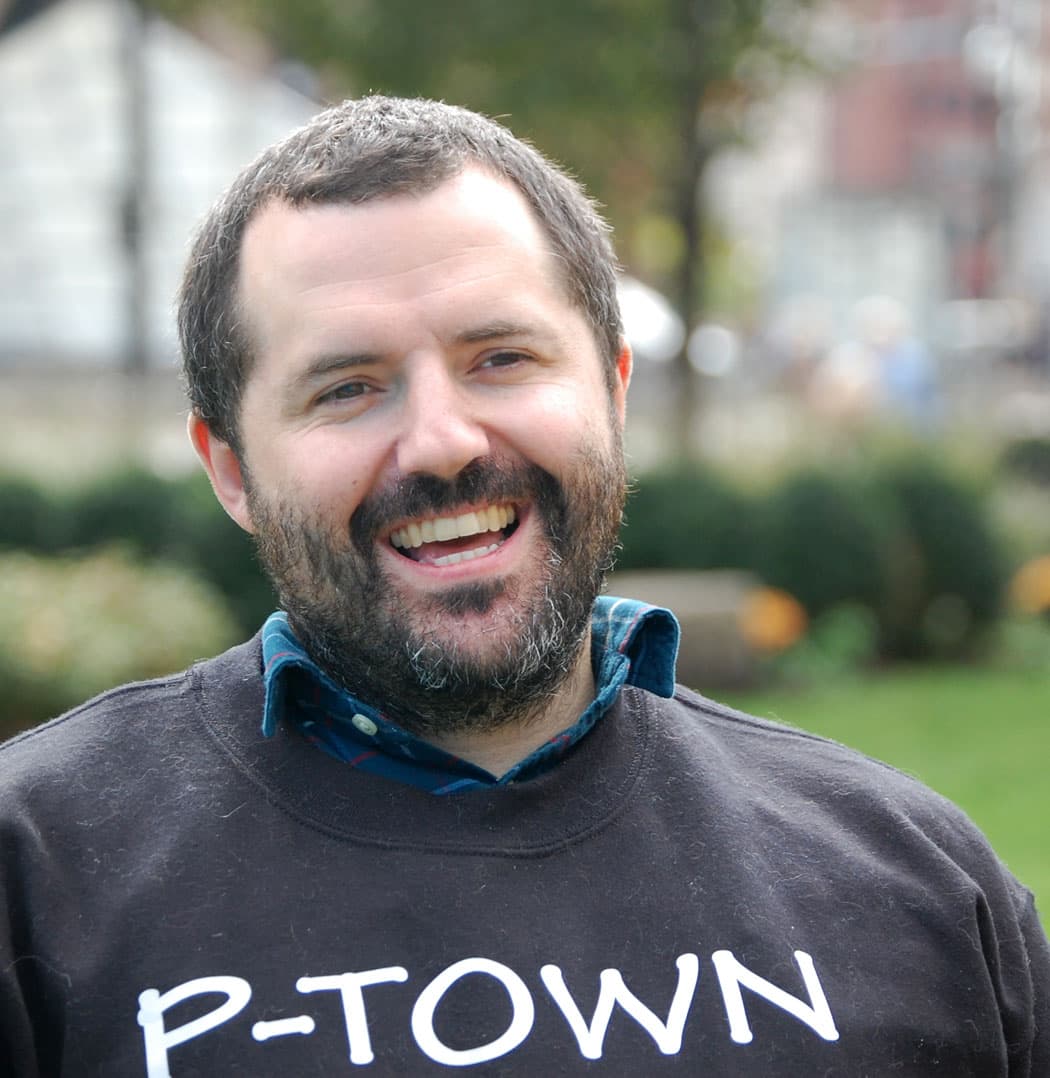 Dan Shea, director of Brain Arts Organization, which publishes the Boston Compass newspaper and Boston Hassle website, which cover Boston arts and culture — particularly music — and puts on events throughout the city:
"There's two big problems and that's availability of space and interconnectedness of the different arts … Availability of space for emerging artists and performers to ply their would be trade in as they hone it, as opposed to being fully formed and, hey, now we're at Symphony Hall. I mean, that's great and all. But if there's no place for artists to grow then you're never going to have anyone local at Symphony Hall."
"What I care about is the ability for Bostonians, people from Massachusetts, and New Englanders at large to be able to come to the city and have it truly be a hub where they can emerge from and that is just not a reality right now."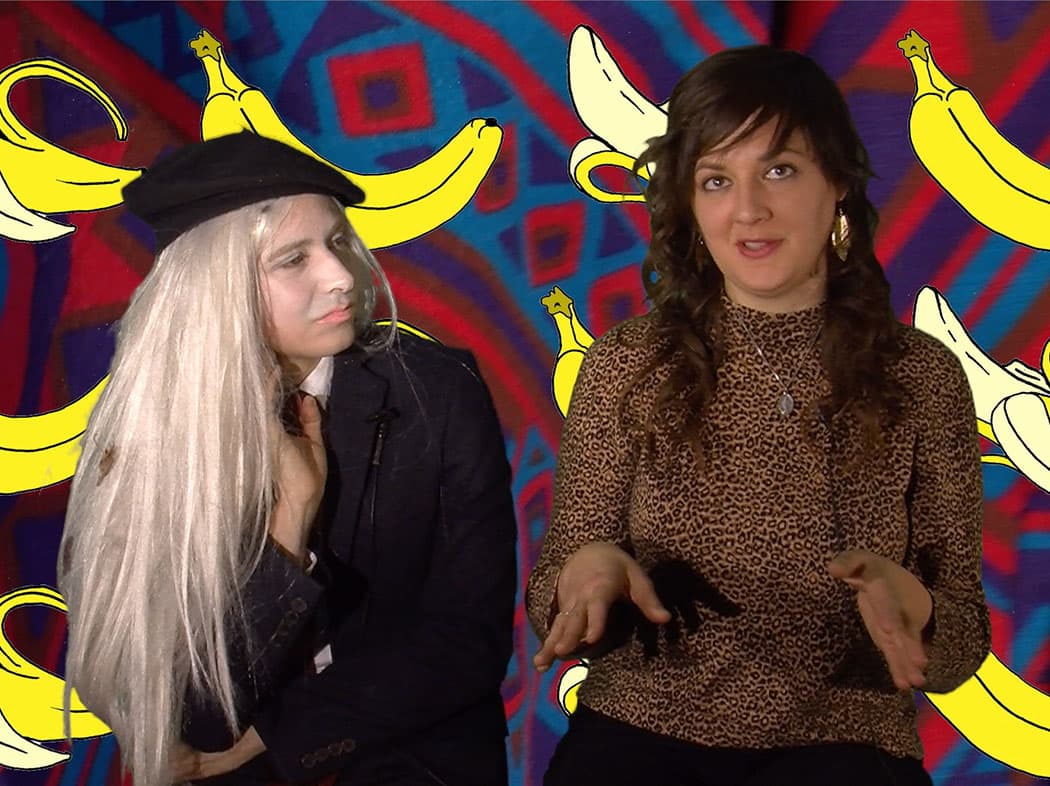 Maggie Cavallo, curator, educator and artist with a "socially engaged" practice:

"Things are really different today than they were when I moved here. And that's cool. I can recognize a difference in the culture of the city. Like there's public art that doesn't suck. [laughs] There's nice things going on.
"I've learned the most important lessons of my life through my access to contemporary art and artists. It's made me a better person. It's made me a better citizen, a better member of my city. And, yeah, I want that for everybody, for sure, on a very basic level.
"What I really want for Boston is somehow all this work that we're doing to affect the commercial viability of artists. I need them to be able to make money off what they're doing.
"So they've got the Boston Creates going on. They just did the Boston AIR [Artist-in-Residence program] call for qualifications. To me I'm sort of in a wait and see period. Where it's like the products of these are going to show me what their intentions are and really where they stand. So it's like on one hand, I could say listen to artists. Well, in theory, they're doing that. Listen to curators. In theory, they're doing that ... I'm just waiting to see now."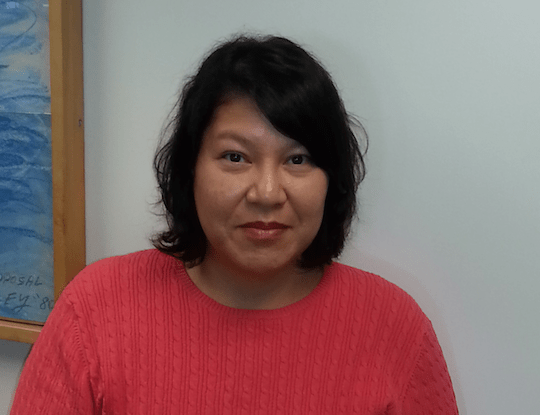 Yvonne Ng, volunteer for the Boston Asian-American Film Festival and a member of the Boston Cultural Council for the last four years.
"I really hope that the mayor's office is able to offer resources for all these organizations to publicize their efforts on a citywide scale. I feel that all the arts and cultural organizations do such great work that it's always been tough to get the word out there and I think the mayor's office would be the perfect place to help mobilize media and publicity."