Newton Native Killed In Israel Attack Is Remembered As A Figure Of Unity
This article is more than 5 years old.
A Newton native who died in Israel last week after being attacked was remembered on Sunday night as a figure of unity.
Hundreds of people gathered at Mishkan Tefila synagogue, expressing solidarity with Israel while the country grapples with a spate of violence.
At the center was the memory of 76-year-old Richard Lakin, a dual American-Israeli citizen who was fatally shot and stabbed while riding a public bus.
Lakin's son Micah Avni Lakin recorded a video message for the gathering.
"He abhorred hatred, he fought against it whenever he could, whether it was two children bullying another child in the school yard, or Jews and Arabs fighting each other," Micah Avni Lakin said in the video.
He said that three decades ago his father moved the family to Jerusalem, where they set up a small school for children of all faiths.
Massachusetts U.S. Reps. Joseph Kennedy III and Seth Moulton were in attendance in Newton Sunday night.
"His 76 years on this earth were defined by a fiercely held vision that there was no conflict, no division, no difference that our common humanity could not bridge," Kennedy said.
Added Moulton: "His own granddaughter, when asked by a reporter what he would make of the very violence that took his life, said, 'there are many options, but hatred is not one of them.' "
At the center of the recent spate of violence is access to a holy site in Jerusalem.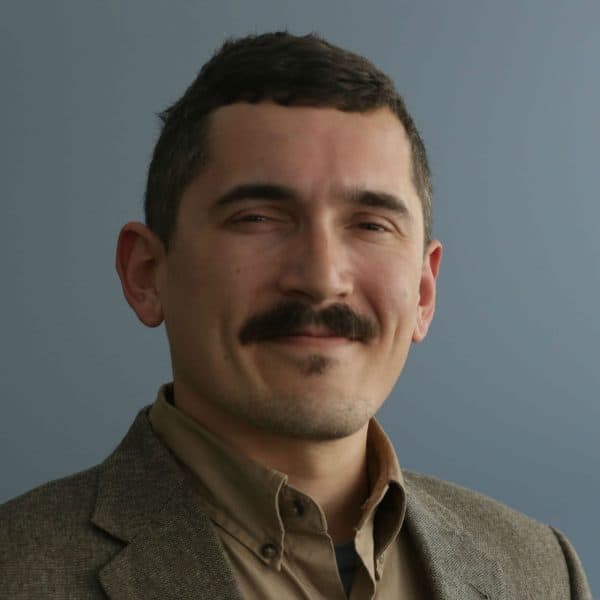 Simón Rios Reporter
Simón Ríos is an award-winning bilingual reporter in WBUR's newsroom.