Inmates Released Early Seek Help At Boston Forum To Adjust To 'Life On The Other Side'
03:48
Play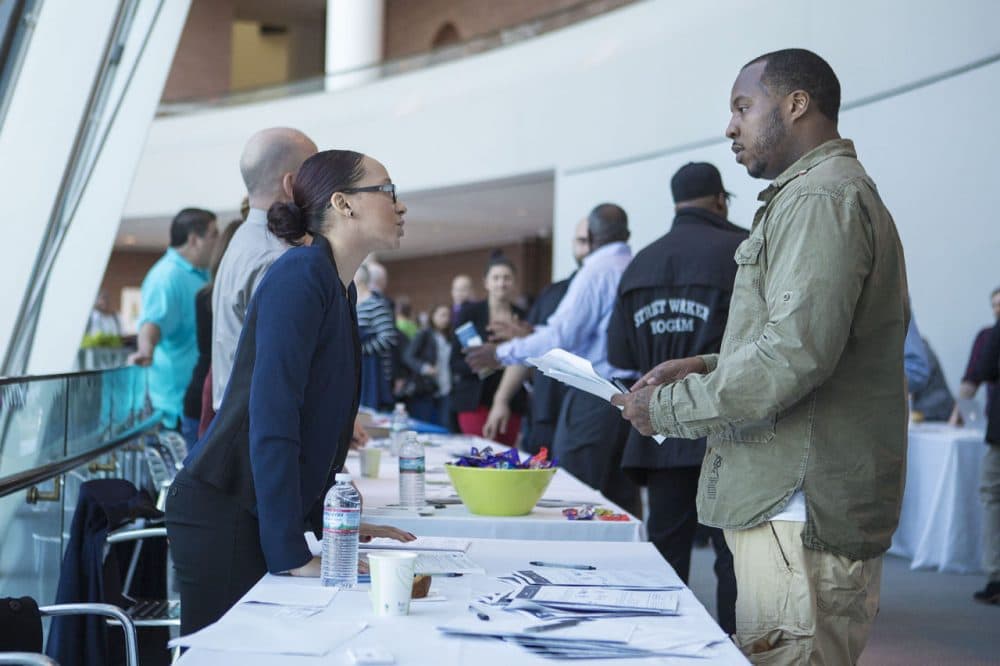 This article is more than 4 years old.
It's the largest onetime release of prison inmates in the country.
Thanks to a change in federal sentencing guidelines for drug offenses, thousands of inmates were freed early from prison this week.
More than a dozen were released in Massachusetts. Some returned to federal court Wednesday — to look for help with their return to society.
Terrance Brown, 57, was among the former inmates who spoke with dozens of social service agencies that set up tables inside the federal courthouse in Boston for a forum to highlight services aimed at helping them return to the community.
"Right now, I'm just trying to fit myself back into society and get my head together," he said. "I was talking to one of the guys over here who's going to help me get rid of these tattoos on my face. I'm an ex-gang member."
Brown says he was released after serving 20 years of a 25-year sentence for cocaine trafficking.
Brown's among the 6,000 prisoners across the country who were released early this week after the U.S. Sentencing Commission changed its guidelines for those convicted of most drug trafficking crimes.
"They called me into the case manager's office and said, 'You're being released in a couple weeks,' and I was like, 'What?' And they said, 'Thank the president if you ever see him,' " Brown said.
"I'm scared. I'm not going to sugarcoat it. This world has changed -- people have changed, food prices are up, everything. I have to pick myself up, brush myself off, and keep it moving."

Terrance Brown
Federal Judge Patti Saris is also chair of the U.S. Sentencing Commission. She recalled that mandatory minimum federal drug sentences were lengthened in the 1980s and '90s amid high rates of drug-related violence.
"If the rates of violence go up again, we might go right back to where we started," she said Wednesday. "And I want to ask you all to work with us to make sure that not only do you succeed, but I'd like to ask you to help your communities succeed so that this becomes a success nationally."
Saris says in Massachusetts, hundreds of inmates filed petitions for early release. It was granted if an inmate had a good prison disciplinary record, is not a career offender, and is not believed to pose a public safety risk.
In Massachusetts, 97 petitions for early release were approved and 40 were eligible for immediate release on Nov. 1. But most of those — 23 people — are still being held by immigration officials.
"I think the biggest concern we all have is making sure that you succeed, and making sure that you don't commit new crimes," Judge Saris said. "So the ball is in your court, as well as mine. So good luck, and I hope I don't see you back here again," Saris added, to laughter.
Massachusetts hired four new federal probation officers to supervise those released.
Christopher Maloney, the chief probation officer at the Boston federal court, says most of those who've been released served an average of 10 years in prison. He says this is part of a nationwide movement to cut mass incarceration and reduce costs.
"I think one thing that you're seeing is that this is a better cost alternative than incarceration," Maloney said. "Not that some folks don't deserve to go off to prison, but I also think they're seeing community corrections as a viable alternative."
For Brown, the now-former-inmate, right now he says his focus is on getting used to what he calls "life on the other side of the wall."
"I'm scared. I'm not even going to sugarcoat it," he said. "This world has changed — people have changed, food prices done went up, everything. I have to pick myself up, and brush myself off and keep it moving."
Some estimates suggest that eventually another 40,000 people nationwide could qualify for shorter prison sentences.
This article was originally published on November 05, 2015.
This segment aired on November 5, 2015.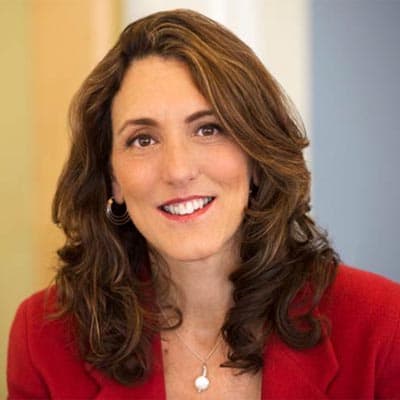 Deborah Becker Host/Reporter
Deborah Becker is a senior correspondent and host at WBUR. Her reporting focuses on mental health, criminal justice and education.