What Prison Sentence Reduction For Nonviolent Drug Crimes Means For Massachusetts
09:42
Play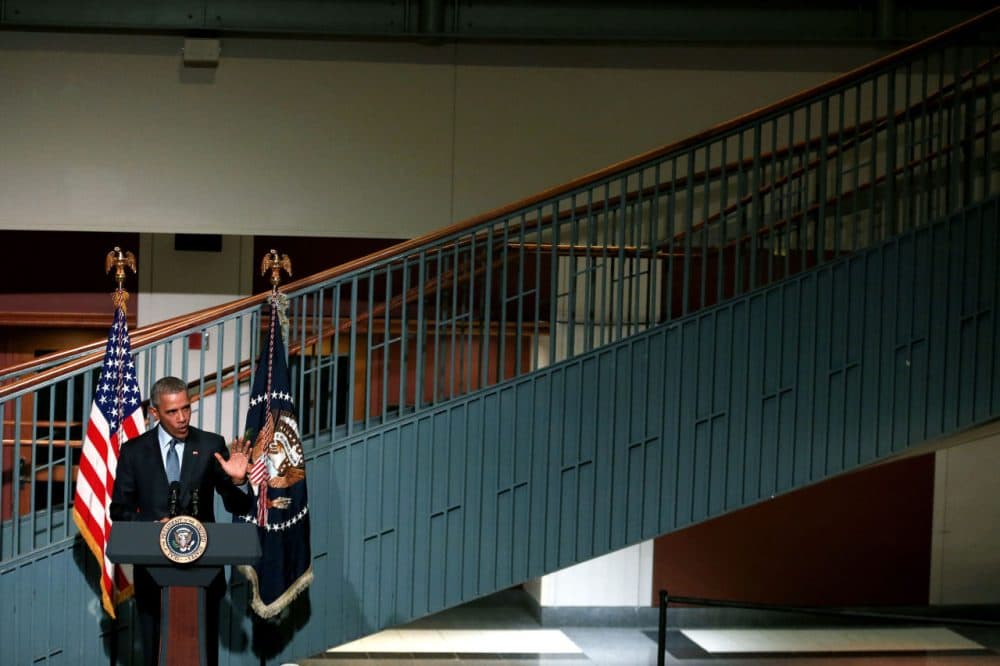 This article is more than 4 years old.
As you might have already heard, about 6,000 drug offenders are being released from federal custody, it's the largest one-time release in U.S. history. 93 of them will be returned to Massachusetts.
And, it's a result of the U.S. Sentencing Commission's decision last year to cut drug sentences by an average of two years, and a concerted effort along with the Obama administration to reduce the number of incarcerated drug offenders by 50 percent.
But, again, this is a federal program. So, consider this. There are roughly 215,000 inmates in the federal prison system. In state prisons nationwide, there are more than 1.3 million — six times the federal number.
So, what role should the states, including Massachusetts play, when it comes to making meaningful reductions in America's prison population?
Guest
Beth Schwartzapfel, staff writer for The Marshall Project. She tweets @schwartzapfel.
More
U.S. Department of Justice: Prisoners in 2014
"At yearend 2014, the United States held an estimated 1,561,500 prisoners in state and federal correctional facilities."
The Marshall Project: What You Need To Know About The New Federal Prisoner Release
"The release is the result of a vote by the independent U.S. Sentencing Commission last year to redraw federal sentencing guidelines for some drug offenses. As many as 46,000 people could see their sentences shrink under the new guidelines."
The Boston Globe: First Wave Of Early Prison Releases Begins
"More than 90 people from Massachusetts had their drug sentences reduced in the last year, and dozens of them are slated to be released as early as this week as part of the nation's largest one-time release of federal prisoners."
POLITICO: Has Obama Set Loose A New Willie Horton?
"Advocates on both sides of the sentencing reform movement are carefully watching the reentry of 6,000 federal prisoners released this weekend."
TIME: What Happened When California Released 30,000 Prisoners
"And why it matters now that the Justice Department is releasing federal prisoners."
This segment aired on November 3, 2015.