Libana: Exploring Music By, For And About Women Around The Globe For 35 Years
Resume
When the Boston-based music group Libana formed 35 years ago, the term "world music" didn't exist. But Libana's founders knew they wanted to explore music by, for and about women around the globe.
Since then the group of female vocalists and instrumentalists has traveled the world performing women's music from varied cultures, from Morocco to Nepal.
This weekend, Libana is celebrating its 35th anniversary with a concert in Cambridge.
Two of its six members joined All Things Considered host Lisa Mullins: Susan Robbins is the founder and artistic director of Libana, and Marytha Paffrath is one of the vocalist-instrumentalists.
---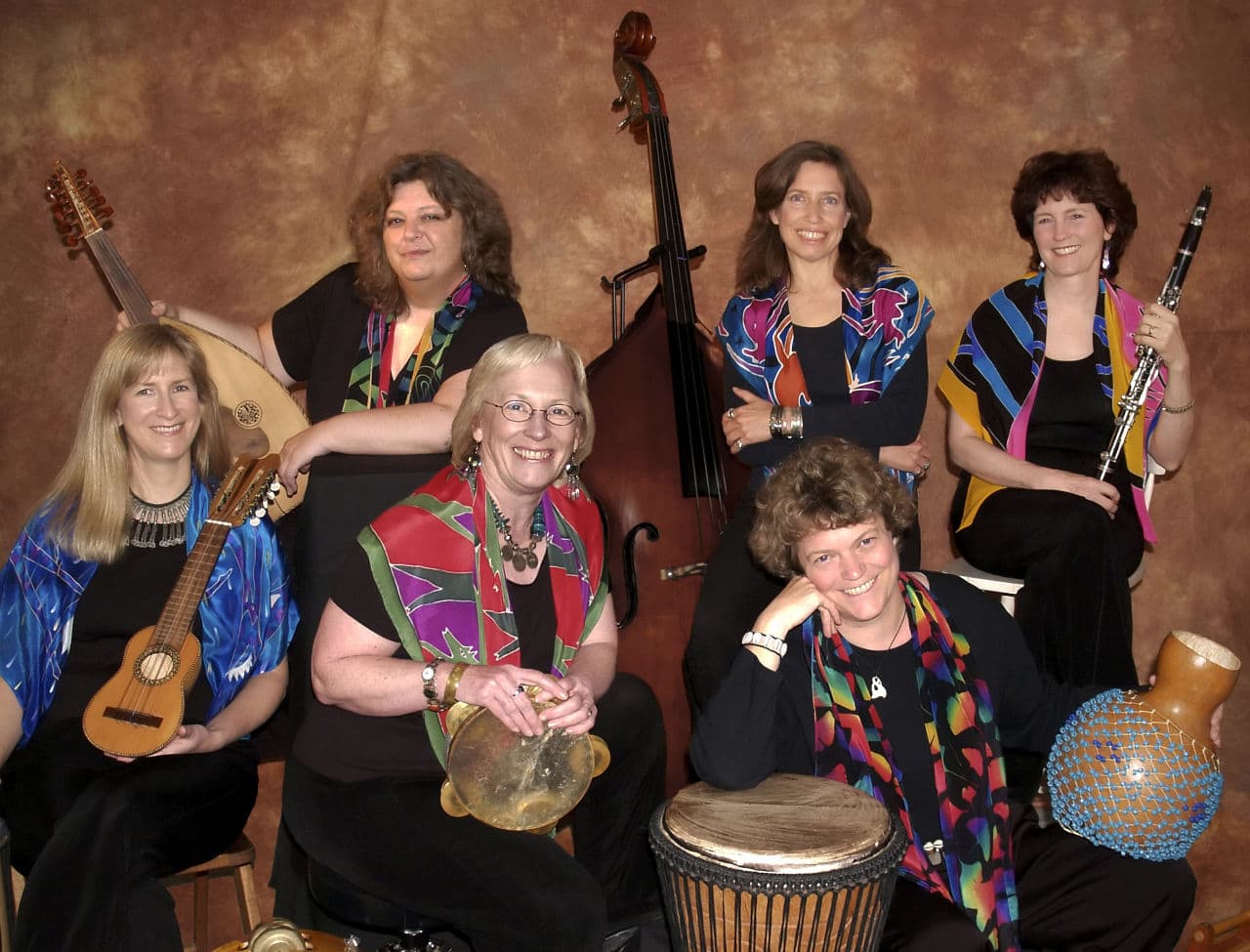 Interview Highlights
Susan Robbins on what sparked the creation of Libana 35 years ago:
For us it was like, "What is the creative essence of women about around the world, and how does it come through their music and dance?" It's a different world right now. But back then, any performers that did come here from another culture were 99.9 percent men. And all of the recordings that made it to the Western ears were pretty much male musicians. So the logical question is, "Well did the women sing, too?" And of course they did, but it just wasn't documented. And it wasn't brought to audiences in performance. So we wanted to know what the themes were, and it had to go beyond lullabies.
Marytha Paffrath on a kind of Arabic percussion song, the Zār:
The Zār is a ritual which is known amongst women in every Arabic culture. It is a healing ritual, and there are many rhythms that can be played for it. And women move and dance, and through that heal themselves spiritually, psychically and actually even physically. The instruments that you'll hear in our playing of it include a very large bass drum played on two sides, called the tapan. And there's a huge, giant tambourine, which is called the muzhar; and a dumbek, which is a goblet-shaped clay drum with a goatskin head. And then there are other zils, which we would call cymbals. And all along, the community of drummers and the community of women are supporting the dancer in her dancing, but ultimately in her healing.
Listen to the full conversation by clicking on the player above 
---
Watch their performance at the 2013 Tarab Tanger Festival in Tangier, Morocco