'We Stand With France': In Show Of Solidarity With Paris, Rally Held On Boston Common
02:39
Play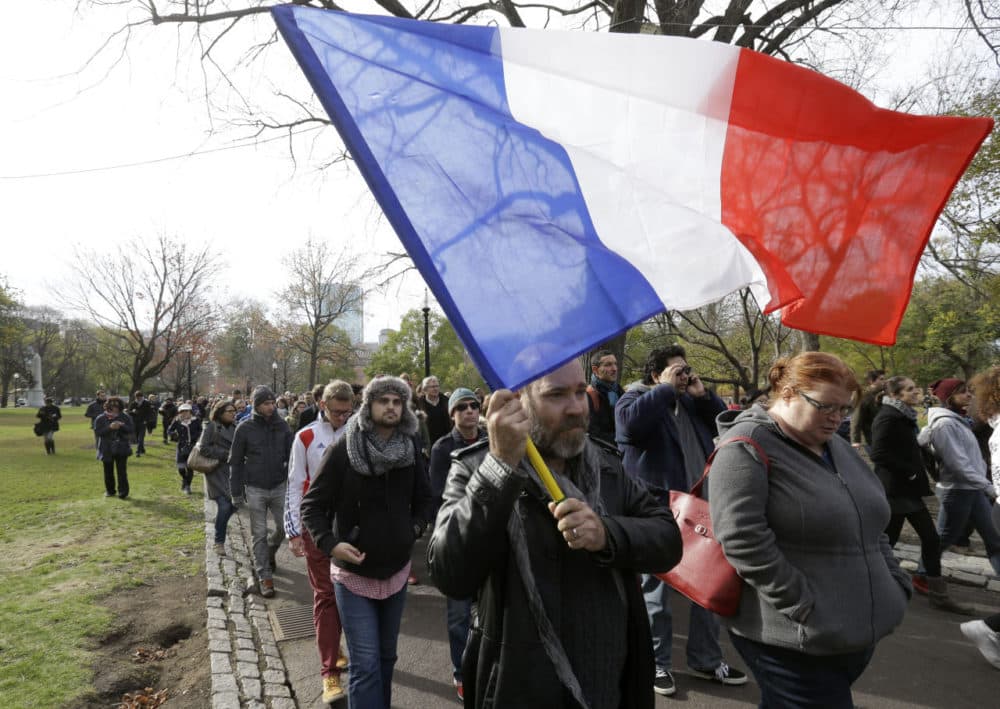 This article is more than 4 years old.
A crowd gathered on Boston Common early Sunday afternoon to express their support of and solidarity with the people of France following Friday's deadly attacks in Paris.


At solidarity rally on the common, where the crowd solemnly sings La Marseillaise, French national anthem. #Paris pic.twitter.com/mkkrCponmB
— Jack Lepiarz (@Lepiarz) November 15, 2015

As France entered its first of three days of national mourning over the attacks that killed 129 people and left hundreds more injured, top politicians and public safety officials in Massachusetts were among those who attended the rally in Boston.

Gov. Charlie Baker called the attacks "disgraceful" and was one of several high-profile state leaders at the rally, including Boston Mayor Marty Walsh and Sen. Elizabeth Warren. At the event, Baker also told Valery Freland, the consul general of France in Boston, that Massachusetts "stand[s] with France."

"We have shared too much history, too many good times, and yes, bad times, for it to be any other way," Baker said. "And I can promise you, speaking for the Commonwealth of Massachusetts, that we stand with France, as we always will. Vive la France."

A moment of silence was also held for the victims of the attacks near the monument dedicated to Marquis de Lafayette. Lafayette was the French general who helped the fledgling United State defeat the British empire in the Revolutionary War.


Impromptu moment of silence by monument to Marquis de Lafayette. #ParisAttacks pic.twitter.com/vbsBtEnrnC
— Jack Lepiarz (@Lepiarz) November 15, 2015

Local residents were in the crowd, but a large percentage were French nationals, many of them students studying here in the U.S., like Nina Roussille.

"This is not just about France," she said. "This is about all the people who believe in democracy, all people who believe in freedom, and people showing up here shows that people understand that."
Rami Abi-Akl, who grew up in Lebanon, lived in Paris and now lives in Cambridge, was also at the gathering. Beirut, Lebanon was also the site of an attack on Thursday that killed 43 people, but Abi-Skl said the Paris attack hits harder for him, because it means the self-proclaimed Islamic State has expanded its ability to strike overseas.
"The fact that ISIS is being able to attack Paris is very shocking and more heartbreaking, not for the people who died, but for the fact that they're becoming stronger and stronger," he said.
Gov. Baker later announced at the State House that heightened security measures were being put in place at key Boston locations, including Logan Airport and the State House.
Baker and Walsh also said the victims of the attacks, their families and the people of Paris are in their thoughts and prayers.
Walsh came to the rally shortly after speaking to reporters at Boston police headquarters about security in the city following the attacks.
Earlier, Bostonians and others also left flowers and messages of support outside the French Consulate in Boston after Friday's attacks.
This article was originally published on November 15, 2015.
This segment aired on November 16, 2015.
More Coverage On Paris Attacks: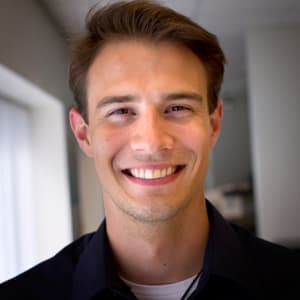 Jack Lepiarz Reporter and Anchor
Jack Lepiarz is a reporter and anchor at WBUR.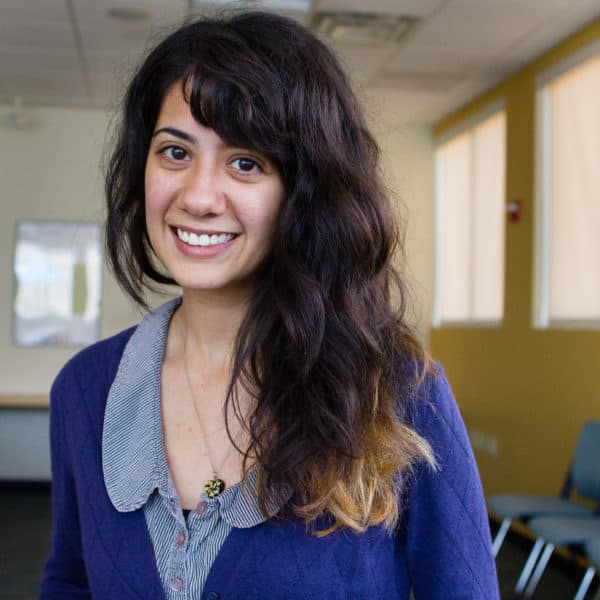 Lisa Creamer Managing Editor, Digital
Lisa Creamer is a digital editor and producer at WBUR.