Cardinal O'Malley Criticizes Calls To Block Syrian Refugees From Resettling In U.S.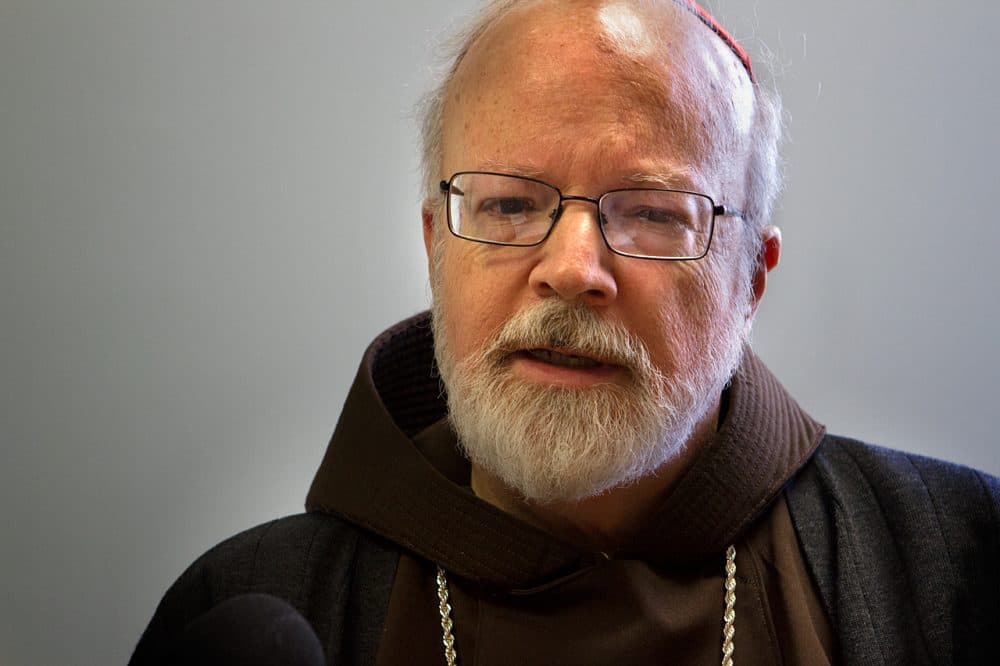 This article is more than 7 years old.
Boston Cardinal Sean O'Malley says calls to bar Syrian refugees from resettling in the U.S. "lack the balance and humanitarian perspective needed at this time."
Following the terrorist attacks in Paris, at least 30 governors from across the country — including Massachusetts Gov. Charlie Baker -- have asked for a pause in the resettlement of Syrian refugees until security concerns can be addressed. Other politicians, including several Republican presidential candidates, have also come out against Syrian refugees being resettled in the U.S.
In a statement released Thursday, O'Malley, the head of the Boston Archdiocese, noted several times that he agrees with politicians' general wish to strengthen security in the wake of the attacks last Friday that killed 129 people and left hundreds more injured, but he said "decisions concerning the specific measures taken require careful deliberation."
"The barbaric attacks in Paris, which demand a strong response and require policies that as best possible prevent recurrence, should not be used to efface the memory of Syrians and others from the Middle East and Africa who are desperately in need of shelter, support and safety," the 71-year-old cardinal said.
As NPR reported earlier this week, the Obama administration has pledged to resettle 10,000 refugees over the next year:
So far, fewer than 2,000 have come in. The numbers remain relatively low because of the arduous security screening process that's in place, with coordination among federal law enforcement and intelligence agencies.

Administration officials say those procedures involve a review of all known biographical and biometric data. For Syrian refugees, there is a special layer of screening that includes in-person interviews with specially-trained staff to elicit testimony credibly. On average, it takes a Syrian refugee 18-24 months to gain admittance into the U.S.
Since the civil war broke out in Syria in 2011, the U.N. estimates 12 million Syrians have been displaced. As of September, fewer than 100 have resettled in Massachusetts.
The archbishop said that Catholic Charities in the Archdiocese of Boston would continue to support "a national policy on immigration based on humanitarian need regardless of place of origin."
Read Cardinal O'Malley's full statement here.