Awaiting Whether He'll Remain Free, Sean Ellis Spends 1st Thanksgiving At Home In 22 Years
Play
This article is more than 7 years old.
Mary Ellis has the smile of a mom whose prayers have been answered.
"I just thank God that he's home," she says.
Her son, Sean Ellis, has served more than half of his life in prison for a murder he says he did not commit. Earlier this year, a judge ordered a new trial and Sean was released on bail. This is the first Thanksgiving he's spending with his family in more than two decades.
"My mind was in that jail cell with Sean," Mary says. "I wished he was here."
As Mary prepares to celebrate this Thanksgiving with her family — children, grandchildren and close friends — there's a sense of joy which she says is overwhelming.
"Because I've seen the impossible turn to possible," she says. "That was such an awesome experience and I'm thankful. This is a year to be thankful because God has truly blessed us and led us up to this point."
"It was 22 years of struggling for self identity along with 22 years of a legal struggle."

Sean Ellis
Sean Ellis is 41 years old now. He was 19 when he was arrested for the 1993 murder of Boston Police Detective John Mulligan.
Mulligan was shot five times in the face as he sat in his car while working a paid detail outside a drugstore in Roslindale.
Though there was no physical evidence tying Sean to the crime scene, he was tried three times. The first two trials ended with hung juries. He was convicted in the third trial and received the mandatory sentence of life in prison without the possibility of parole.
In ordering a new trial earlier this year, a judge ruled that exculpatory evidence was withheld from the defense and that newly discovered evidence about the criminal activity of key Boston detectives involved in the case indicate Sean did not get a fair trial.
Now out on bail, Sean is waiting as prosecutors appeal that decision to the Massachusetts Supreme Judicial Court. If they prevail, he'll go back to prison. If not, he's still facing a fourth trial.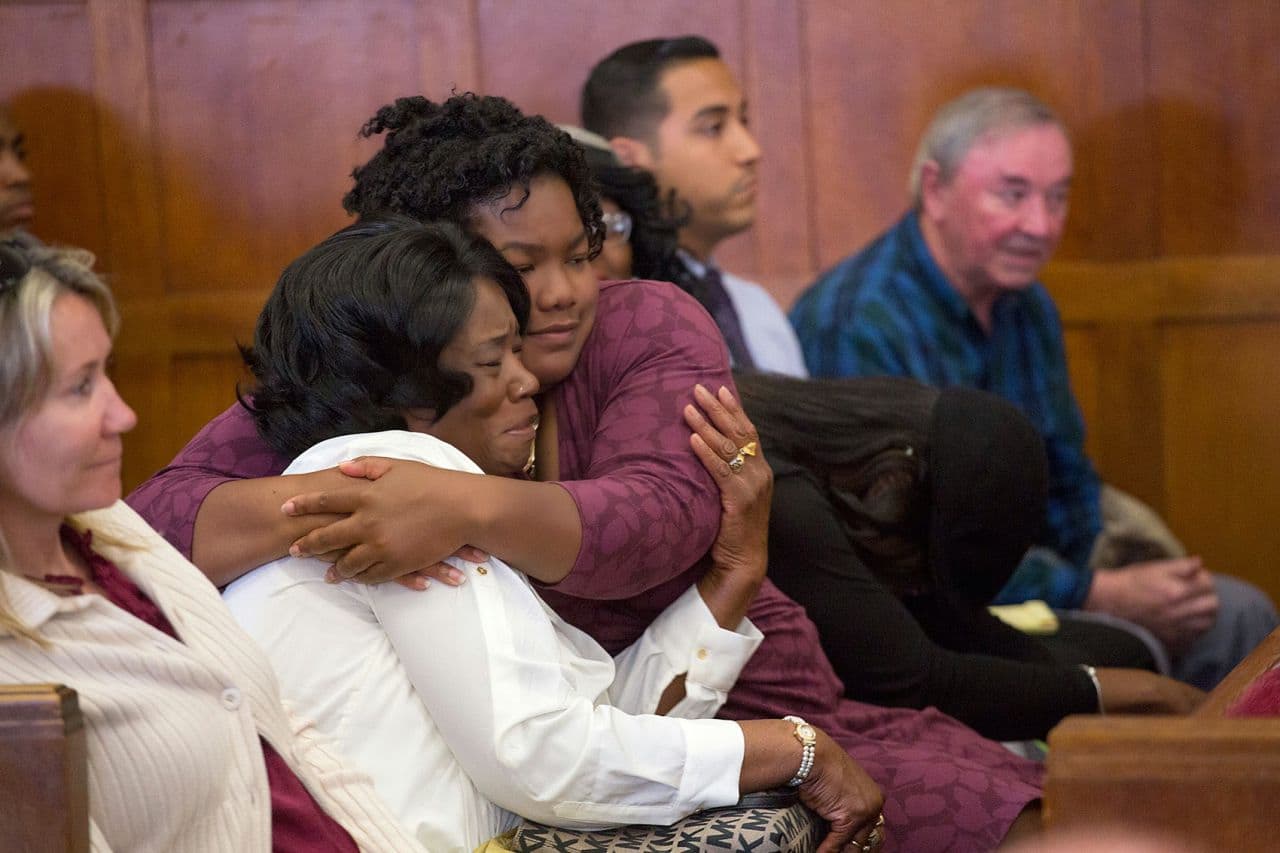 During his 22 years in three different state prisons, Sean says he rejected the pressures of the environment.
"In prison I took time to learn about myself," he says. "During my incarceration, although I remained focused on striving to get out of prison, I also was focused on trying to find my own spirituality."
That meant no drugs, no drinking. He spent his time in the library, reading law books.
"It was 22 years of struggling for self identity along with 22 years of a legal struggle," he says.
Sean became a certified paralegal and he was part of a prison program aimed at helping steer youthful offenders straight.
He's working now, and hopes to go to college and become a businessman. In the meantime, his mother says she's looking forward to Thanksgiving with her son for the first time at this stage in his life.
"It's like the Thanksgiving of old was celebrating, but Sean as a child," she says. "But this Thanksgiving is celebrating Sean as a young man, a free young man, and I'm excited."
Sean says he is focusing now on what he has to do to move forward in life as a positive, productive person — and waiting to find out whether he will remain free.
This segment aired on November 26, 2015.