Mass. Will Receive $120M In Disaster Aid For Last Winter's Record Snowfall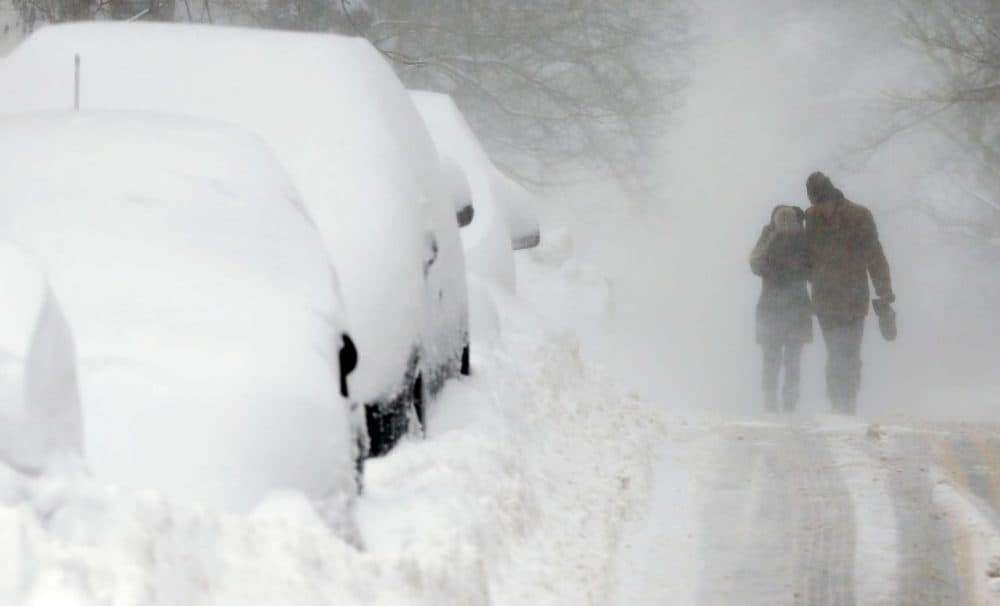 This article is more than 6 years old.
Gov. Charlie Baker says the state is expected to receive $120 million in federal disaster assistance for last winter's record snowfall.
It's the most ever awarded to Massachusetts as the result of a natural disaster.
Half that money — about $60 million — will help reimburse cities and towns for storm-related costs, including coastal flooding. About $24 million has already been distributed.
"The Commonwealth's largest public assistance disaster in history will ensure resources are available to make important repairs as we focus on our ongoing disaster preparedness and the upcoming winter season," Baker said in a statement.
The Federal Emergency Management Agency granted the state a disaster declaration for the Jan. 26-28 blizzard.
Baker originally asked for an emergency declaration for a 28-day period.
The blizzard was the first of a series of unrelenting snowstorms that dropped more than nine feet of snow in Boston last year.
"In Boston, we have learned lessons from the challenges of last year's historic amount of snow and worked to take every step to prepare for this year," added Boston Mayor Marty Walsh in the statement. "... I am grateful for FEMA and the Baker Administration for helping to secure this critical reimbursement funding as we prepare for another winter in Boston."
Baker called the blizzard the largest public assistance disaster in the state's history, involving more than 650 applicants for aid.
With reporting from the WBUR Newsroom and The Associated Press