Winter Is Coming, But Walsh Says 'Boston Will Be Ready'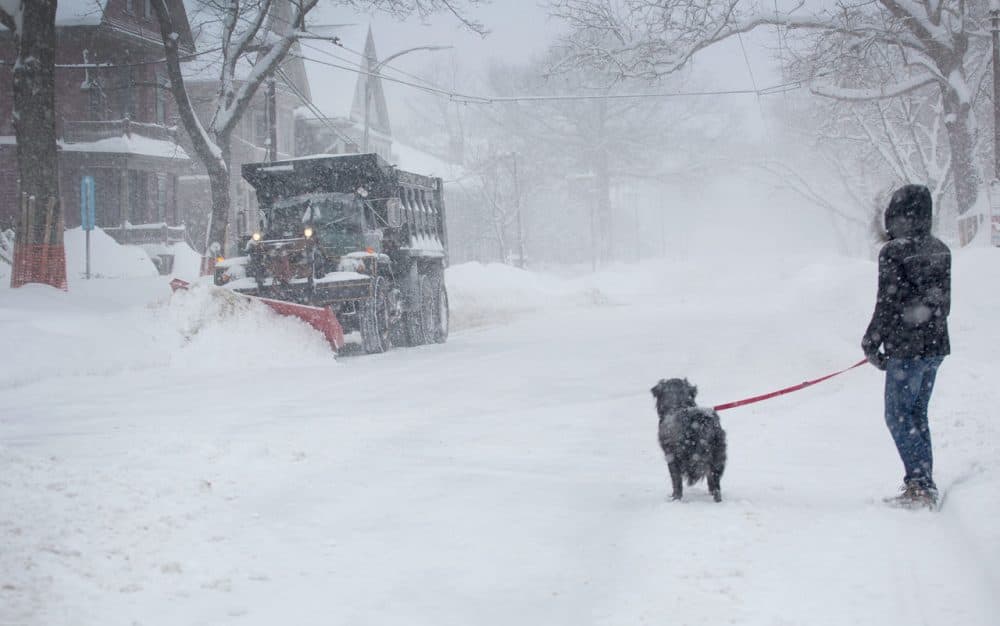 This article is more than 4 years old.
Standing in front of thousands of pounds of salt ready to be distributed to soon-to-be-snowy (ugh) streets, Boston Mayor Marty Walsh detailed Tuesday how the city is preparing for the upcoming winter.
"We hope to not break any more snow records this winter," Walsh said, referencing last winter's snowiest season in recorded history. "But regardless of how much snow our city gets, Boston will be ready."
This past summer, the city's Department of Public Works purchased two large-scale truck mounted snow blowers, which Walsh said Tuesday will "more efficiently clear Boston's main streets during heavy snowfall."
Instead of piling the snow on curbs and corners, these blowers will travel with large dump trucks that will collect the snow and remove it from the area. This is a process similar to how Montreal physically removes snow from their streets, as WBUR's Jack Lepiarz reported in February.
Walsh said his administration is also working on adding more snow farm locations to get snow out of the city's neighborhoods.
The city will continue to enforce the 48-hour rule for space savers in all neighborhoods, except the South End, which has banned the practice.
Walsh also mentioned how the new 311 system would be a vehicle for residents to access city services, including requests for snow and ice removal, finding alternative parking and learning about school closures.
If You Care To Remember Last Winter: