$1.5M Bail Set For Man Charged With Shooting Boston Cop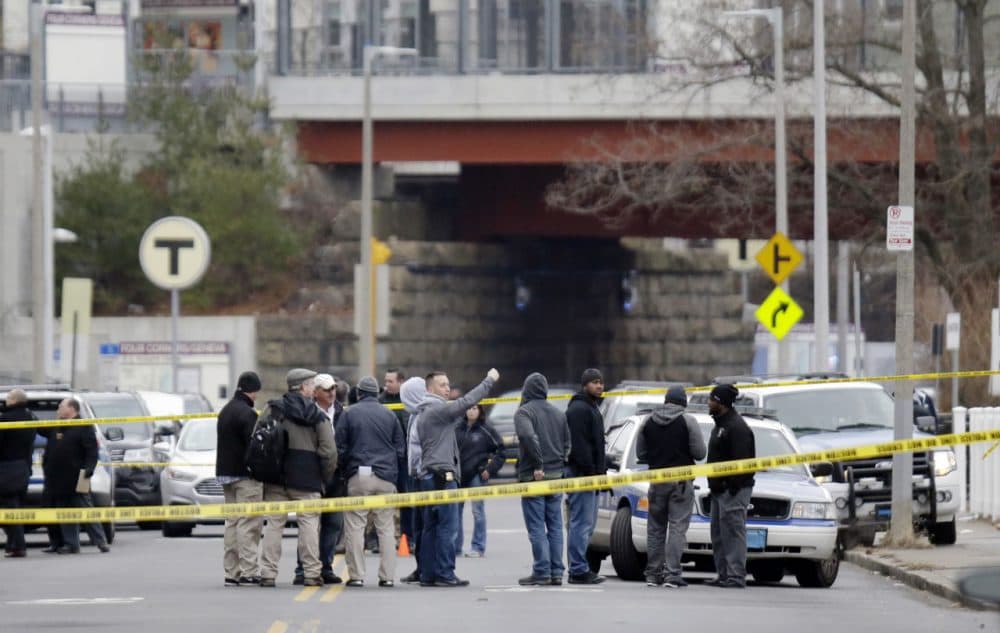 This article is more than 5 years old.
A 27-year-old Dorchester man accused of shooting and wounding a Boston police officer was held on a total of $1.5 million bail Monday.
Grant Headley's most serious charge stemming from Friday's shooting incident in Dorchester is armed assault with intent to murder.
A judge set bail at $1 million for the shooting charges, and another $500,000 for a separate drug case. He pleaded not guilty to all charges.
Police said earlier they stopped Headley, who was known to officers to be a drug dealer, on suspicion of driving with a suspended license. Headley then exited the vehicle and began firing, police said previously.
A nine-year veteran of the Boston police force, Kurt Stokinger, was shot in the leg. Police then chased and tackled Headley. A gun was recovered.
Stokinger was released from the hospital Sunday and is recovering.