New Plover Protection Proposal Could Ease Restrictions On Beach Access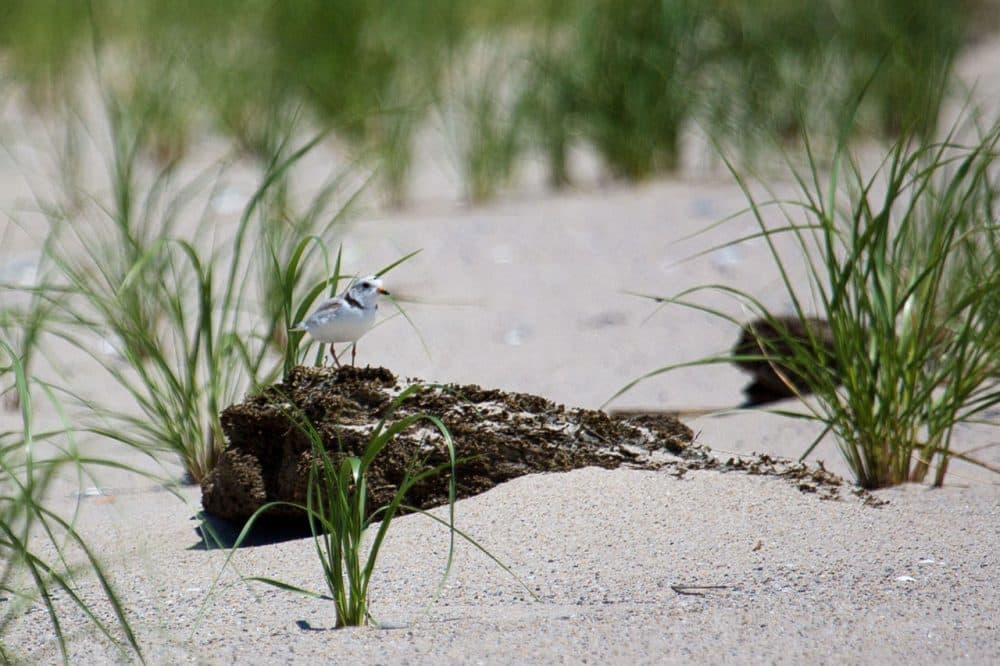 This article is more than 5 years old.
As the population of piping plovers continues to increase, Massachusetts beachgoers may soon have more access to prime spots along the coast that have often been closed off to protect the endangered species.
Massachusetts and federal wildlife officials recently released a draft statewide conservation plan that would give towns the ability to balance protecting plovers with easing restrictions on recreational activities on beaches where the birds typically nest.
Over the years, efforts to save the birds have closed down beaches for long periods of time in the summer -- frustrating towns and residents. This has meant limited or no access for certain activities, such as driving on the beach — a long-standing tradition in some towns — to access more remote and scenic areas for surfing, fishing, grilling and other recreational activities. In some cases, it has also meant the loss of revenue from off-road vehicle permits .
The draft plan would give the Massachusetts Division of Fisheries and Wildlife (MassWildlife) a 25-year permit to allow beach managers to authorize the use of off-road vehicles, and open roads and parking lots in the vicinity of plover nests. The permit would also allow beach managers to move plover nests if necessary for beach operations and recreational access.
"This long-term plan would help us balance recreation and conservation by increasing flexibility for beach managers and ensuring protections for the plover population that depends on these beaches every summer," Wendi Weber, the U.S. Fish and Wildlife Service Northeast Regional Director, said in a statement.
The proposal to allow more flexible conservation plans follows a steady increase in the piping plover population over the years. The state's plover population has gone from 139 pairs in 1986 — when the birds were added to the endangered species list — to a preliminary estimate of over 689 pairs in 2015. The state has exceeded a regional goal of having 625 breeding pairs of plovers each year for the last four years.
The move towards a statewide plover plan follows major conservation efforts by the town of Orleans. Last year, the Outer Cape town became the first along the Atlantic Coast to have a federally approved plover conservation plan and permit. That permit allows people to drive in the plover habitat at Nauset Beach through a self-escorting program for off-road vehicles. The town also pioneered a new approach to plover conservation by using electrified decoy structures to discourage predators from harming the birds.
Orleans went through a lengthy process with both state and federal officials to implement the plan. A statewide plan would streamline that process by providing a master permit for other Massachusetts towns to implement their own site-specific plan. MassWildlife has been working with local towns and organizations on the statewide plan over the last two years.
The draft statewide conservation plan is open for public comment through Feb. 22. The public can also submit comments on MassWildlife's draft environmental assessment, which outlines the impact of the proposed conservation plan. Public comments can be submitted online or by mail (details here).
"We're now talking about the next chapter of plover conservation — the next 25 years — so we really feel its got to be done right," said Meagan Racey, a spokeswoman for U.S. Fish & Wildlife Service.
Following the public comment period, there will be a review and assessment period. The agency hopes to be able to make a final decision on the statewide permit by early summer, Racey said.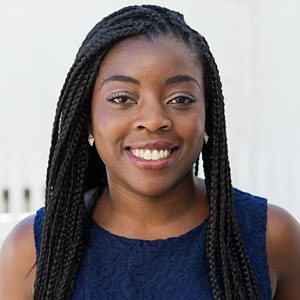 Zeninjor Enwemeka Reporter
Zeninjor Enwemeka is a reporter who covers business, tech and culture as part of WBUR's Bostonomix team, which focuses on the innovation economy.