Commentary: The Enthusiasm Factor In Iowa — Who's Got The Mojo?
The Iowa caucuses are pivotal for the presidential candidates. Indeed, it could be the end of the road for most of them.
What distinguishes the campaigns that have a shot at winning some kind of "victory" is the enthusiasm of their staff, volunteers, donors and supporters. If they're feeling upbeat instead of beat-up, they will be turning on and turning out swayable voters.
First, let's consider how the enthusiasm factor is playing out on the Republican side.
Donald Trump has the most enthusiastic fans. "Fans" can be an abbreviation for "fanatics" in the case of some of his supporters. They emulate their candidate in trolling, in anger and in disdain for any who dare criticize him. While it's not fair to over-generalize about people, it seems accurate to say that Trump supporters will stay loyal to him no matter what he does -- "I could shoot somebody," he boasted about his fans' loyalty. Now some who have attended his mass rallies might have gone for the entertainment value or out of curiosity. But polls have consistently shown that he has a lead among voters who say they intend to vote, so the theory that many Trump supporters will not show up at the caucuses doesn't seem realistic. They seem very eager to do so.
Ted Cruz has had a bad few weeks. Trump put him on the defensive about whether he's eligible to be president since he was born in Canada, and whether he is an unlikable maniac. Cruz was pummeled by other rivals in Thursday's debate on Fox News. Rand Paul and Marco Rubio said, in effect, that Cruz was two-faced and lying about how he's always been a pure conservative. Cruz lost his lead in Iowa polls, but most of his supporters are still backing him. Many of them are evangelicals, and he has long cultivated their support. While their enthusiasm may have diminished, the Cruz field organization is considered the most advanced of any in identifying, reinforcing and turning out supporters.
Marco Rubio has surged to third place in Iowa and nationally. His performance in the last debate was impressive. A Fox News focus group watching the debate rated him the clear winner. While Cruz and Trump have been bashing each other the last few weeks, Rubio has been appealing to more moderate conservatives who believe he would be the most electable against the Democrat in November. His campaign enjoys real enthusiasm, and his strategy is that if he comes in a strong third in Iowa he'll have momentum into New Hampshire, and if he finishes second there, he could become the clear alternative to Trump.
Ben Carson has been dropping in the polls for months. He did poorly in the last debate, with observers ranking him worst in performance. Iowa was supposed to be his best state. At one point he even led in the polls there -- until Trump started beating him up. Now in single digits, he may see loyal fans decide to caucus for a more viable candidate. Since his supporters tend to be religious conservatives, their defection could boost Cruz, Trump and/or Rubio. They all have appeal to religious conservatives, according to polls.
Jeb Bush was thought to have had his best debate performance Thursday night without Trump there to torment him. But when a candidate already well known is down to 4 percent in national polls and generating no great excitement in Iowa, he seems to be in the "too little, too late" box. Trump can't say "Jeb" without also saying "low energy." That may be unfair and unkind, but it's safe to say that Jeb is generating "low enthusiasm." Some still prefer him, but when all those pro-Bush TV spots can't boost him in the polls, his supporters must be discouraged.
John Kasich has put all of his eggs in the New Hampshire basket. He hasn't invested much time or money in Iowa, so it's not surprising that he's low in Iowa polls.
Chris Christie indicated a few weeks ago that he would risk more time and effort in Iowa -- at least beat Jeb Bush there — but the latest polls have him stuck in low single digits. He had some enthusiasm going in New Hampshire a month ago, but there's no Christie surge in Iowa.
Rand Paul had his best performance in the recent Trump-less debate. He stood out as the lone libertarian, and seemed more personable than in the past. He seemed calm and centered, but that was probably because he knew his bid would soon be over. Still, his libertarian supporters -- concerned about the growing national debt and other serious issues — are enthusiastic about their cause, and they may turn out in surprising numbers in Iowa. But assuming Paul doesn't score impressively, he'll have to decide whether to continue to fight in New Hampshire, or withdraw and possibly endorse another candidate.
Rick Santorum and Mike Huckabee appeared at Trump's alternative-to-the-debate event in Iowa Thursday night. They both seem resigned to defeat in Iowa. Some observers thought that the two seemed pathetic, looking like supplicants, hoping Trump would give them a little time on his stage. While they haven't announced that they expect to lose Iowa, their troops must realize that they have, in effect, given up. So any staff enthusiasm must be in the realization that the pain will end soon.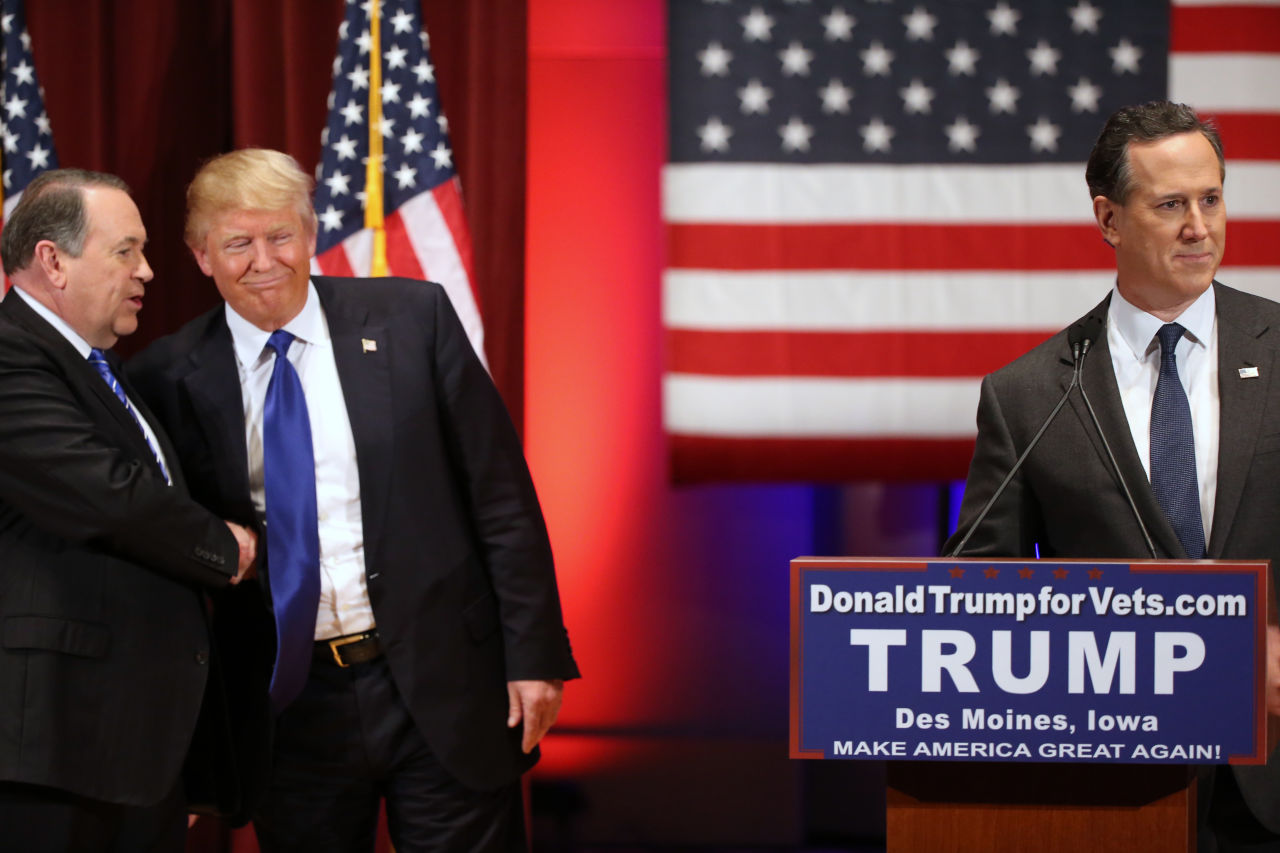 Carly Fiorina has persevered, but she is low in Iowa polls and doesn't have a strong organization there. She still has the conviction that she'd be the best nominee and president, but that's no substitute for lack of support, advertising or enthusiasm.
Now let's consider the enthusiasm factor on the Democratic side:
Bernie Sanders' campaign seems to have great enthusiasm. The staff and volunteers "feel the Bern" and have been feeling it for many months. His campaign seems like a movement — as evident in the size and spirit of their rallies — which is why it doesn't seem like typical candidate hyperbole when Sanders advocates a "political revolution."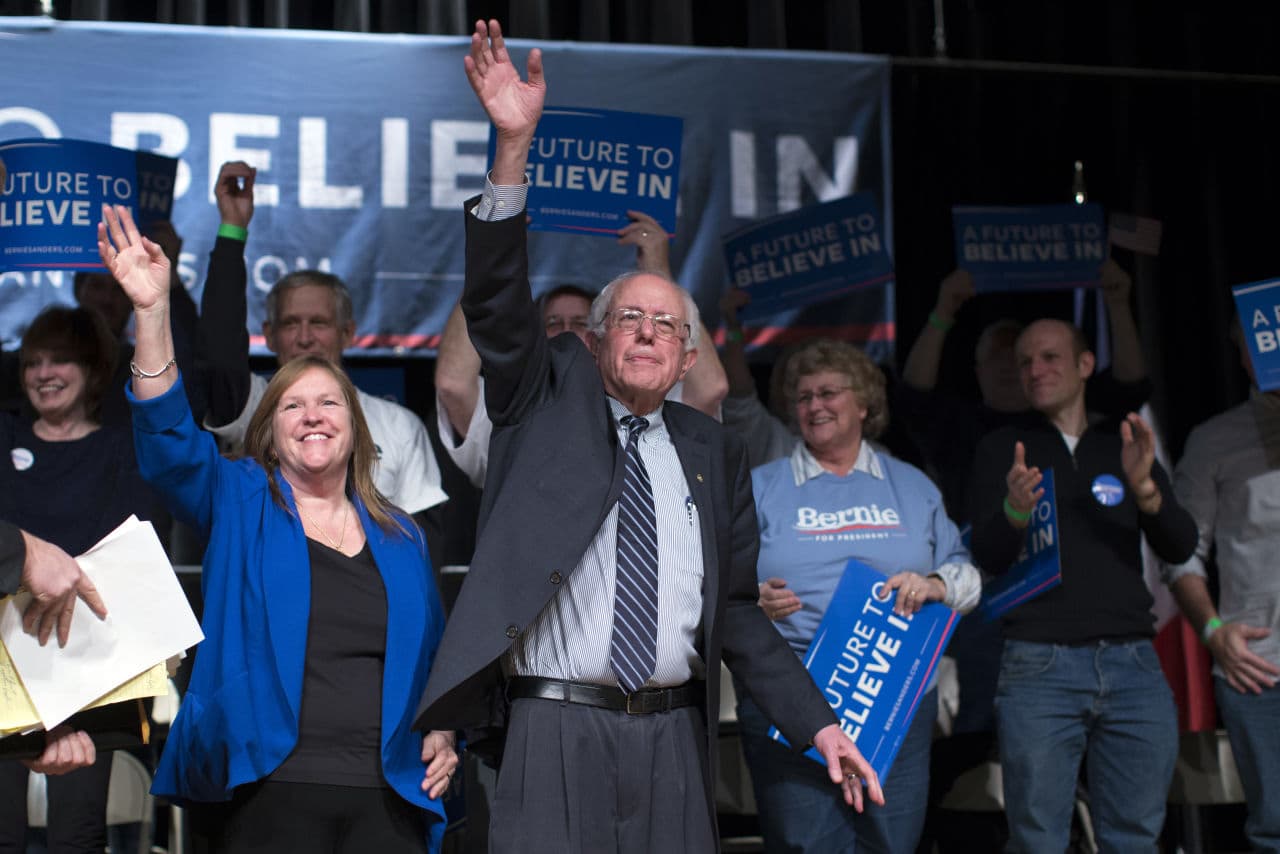 Much of the enthusiasm for Sanders is ideological. As a self-described "democratic socialist" he started with a cadre of true believers. He broadened his appeal by sounding more like an angry populist (not unlike Donald Trump) -- arguing that the political system was corrupt and the economic system was rigged. That message was all the more persuasive because his opponent, Hillary Clinton, personified the establishment. She was once called the "senator from Wall Street," and she has done poorly on the "honest and trustworthy" issue in polling because of past scandals and so often sounding politically calculating.
But enthusiasm for Sanders as a personality has also grown. Many voters (especially those under 45, according to polls) like and trust him as an avuncular, authentic and even eccentric leader. While he has been a "career politician," he is respected as an independent and outsider. (Republicans don't view him so favorably. They may see him as relatively harmless because he's not expected to win, but they don't think his being socialist is a harmless, quaint thing. So when they hear Mike Dukakis say "there isn't a dime's worth of difference" between Sanders and Clinton, they are inclined to agree and view them both as dangerously left-wing.)
Hillary Clinton's campaign in Iowa has also generated some enthusiasm. She's leading narrowly in the latest Iowa polls -- but within the margin of error, so it looks like a toss-up. Her support tends to be with older voters. But there are many women who are inspired by the prospect of electing the first woman president. And surely that will be used by Clinton canvassers as a motivational tool in the final days.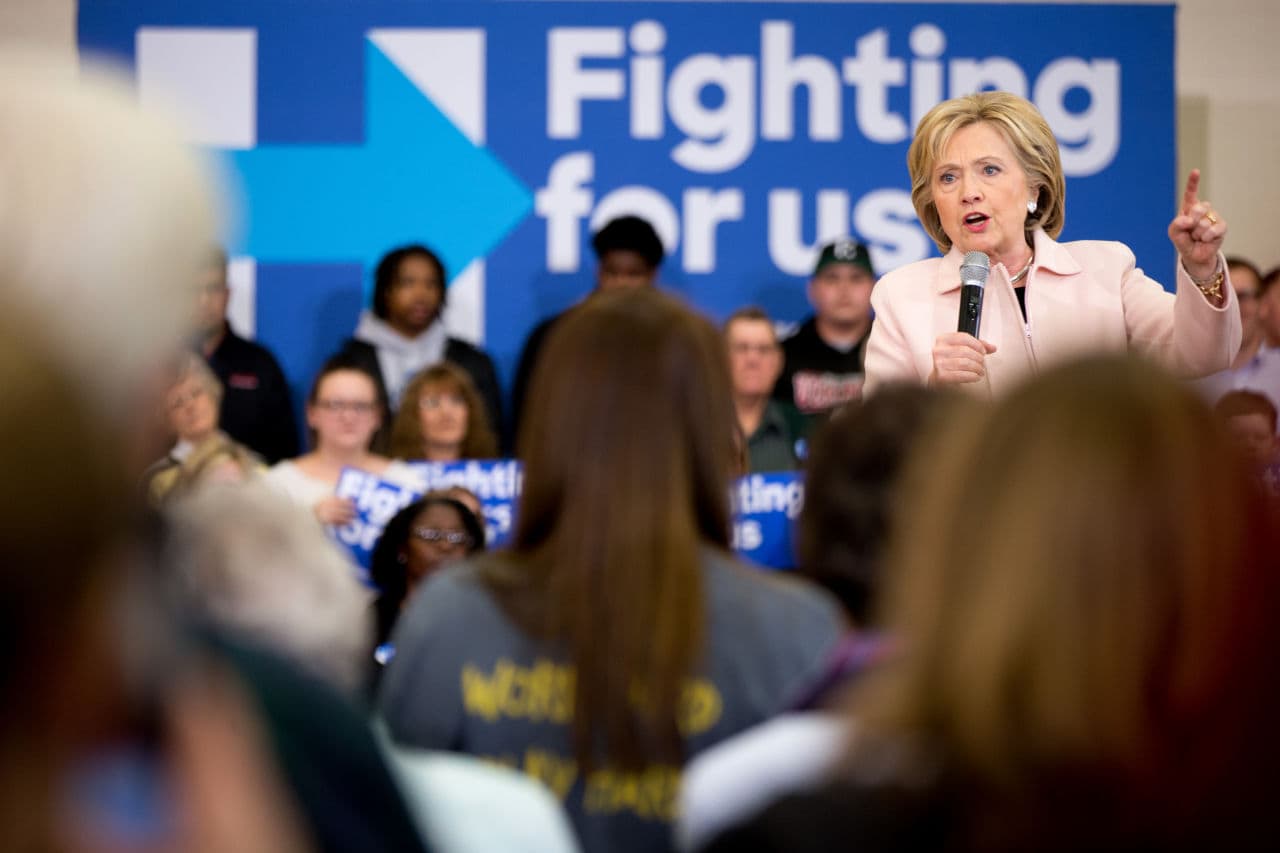 The main arguments for her candidacy have not been as effective in producing enthusiasm — 1) that she would be the most electable against the GOP nominee, and 2) that she's the most qualified and experienced candidate. Recent polls undermine the electability argument.
Many polling match ups with Republican candidates show that she seems quite beatable. And her decline among Democrats in Iowa polls — she once had a lead of nearly 50 points over Sanders — also undercuts the notion that she's popular and the most electable.
Her other argument about being the most experienced, and thus most qualified, is weakened by Sanders' opposing argument — that she was wrong in voting to authorize the invasion of Iraq, wrong in supporting Wall Street positions on regulation, wrong in her support of Defense Of Marriage Act, etc. His closing argument is that she hasn't been a true, successful leader because she makes policy decisions based on polling, rather than principle.
Bill Clinton is campaigning in many Iowa communities, and may be able to generate some enthusiasm for his wife's candidacy. In a close contest like this, that could make a difference.
Todd Domke is a Republican political analyst and regular contributor to WBUR Politicker. He tweets @ToddDomke.