MBTA Riders Blast Proposed Increase In Pass Prices As 'Inequitable'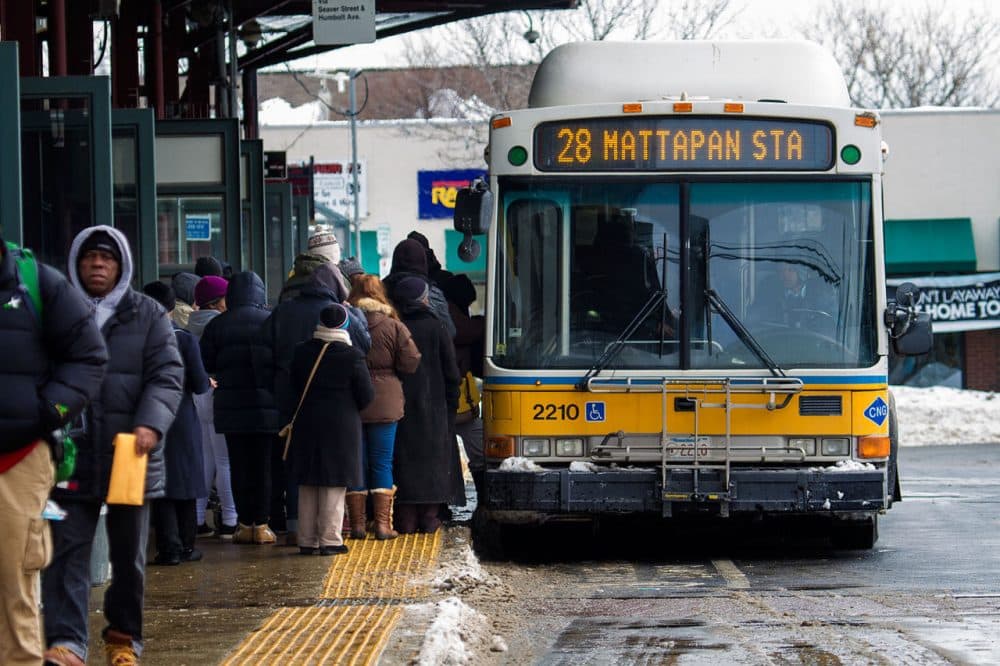 This article is more than 5 years old.
MBTA riders and transportation advocates railed against proposed fare hikes at a public meeting in Boston Monday.
Many raised concerns about affordability and equity. Some also said the T needed to implement more reforms and improve service before increasing fares. Of particular concern during Monday's meeting was how much the cost of passes would rise — some by more than 20 percent under the two fare hike proposals the T is considering.
During Monday's meeting, T chief administrator Brian Shortsleeve said passes would "still be a real bargain" compared to other transit systems. He also said the T's equity analysis found no disproportionate burden on low-income and minority communities under either option.
"Fare increases will lead to better service," he said.
But of the nearly 50 people who attended Monday's meeting, many strongly disagreed with that analysis.
"There is absolutely no reason to put the fare increases on riders, it's punitive," said Kristina Egan, director of the advocacy group Transportation for Massachusetts.
Egan was among several people at Monday's meeting who urged the T not to raise fares more than 5 percent. She said the T's proposed fare increases would be especially burdensome for seniors, people with disabilities, students and low-income riders.
The T is currently considering two fare hike proposals — one would increase fares by an average of 6.71 percent across the system, while the other would increase fares by an average of 9.77 percent. The two proposals were outlined by the T's fiscal and management control board in January, as the transit agency looks to close a projected $242 million budget deficit next fiscal year.
But within each proposal, fare increases vary widely depending on the mode of transportation. For example, monthly bus passes would increase by 16 percent under one proposal (from $50 to $58), and 19.5 percent under the other proposal (to $59.75). And under both proposals, five- and seven-day students passes would increase by 23.1 percent-- from $26 to $32.
Lauren Flinn, of Success Boston, an organization that helps public and charter school graduates get to college, said the student pass increases would especially hurt low-income students.
"A 23 percent increase would be incredibly detrimental to their access to school," said Flinn, who is also a director at Excel Academy. "[For] these students, every dollar counts."
State Transportation Secretary Stephanie Pollack said the proposed student pass increase is higher than others because "there's been this pressure to keep it low" in previous years.
"By law we can charge up to half of the regular pass and we don't charge anywhere close to half of regular passes for students or seniors," Pollack told reporters Monday.
Kim Rice, the assistant superintendent of operations for Boston Public Schools, said an increase in student pass prices would be a challenge for the school system, which is facing a potential $50 million budget shortfall next year. BPS pays for passes for 20,700 students in grades 7-12 to get to and from school.
"Ultimately this pass increase for us, for this upcoming year, would be about $1.4 million," Rice said. "Given the current budget situation that we are in ... that would have to come out of our academic side or other types of operational services that we provide our students."
This added cost was a big concern for Boston resident Kenny Jervis, who has two children in the school system. He called the proposed student pass increase an "inequitable burden" on the schools, which "really can't take on this hit at this time."
Jervis also called the proposed increases to monthly bus passes "inequitable."
"The bus system really connects some of our most disenfranchised neighborhoods," Jervis said. "These would be very inequitable increases."
David Senatillaka, a Malden resident, said the T needs to do a better job collecting fares.
"Fares have not been collected adequately," he said. "If we take a hard look at cracking down on both deliberate fare evasion and just the system that is not allowing people to pay fares, we can eliminate a lot of the current budget deficit that we currently have."
Senatillaka said he was against both fare hike proposals until reforms are made on the transit system.
"Right now there's so much wasted money. I think there's so much more we can do before raising fares," he said.
The T is looking to implement a fare increase in July. Shortsleeve said the T's control board would make a decision on fares in early March.
The T is holding 10 public meetings to gather feedback on the two fare proposals. Monday's meeting was the first one held in Boston. There will be another public meeting in Boston Tuesday evening.
Here the MBTA's full schedule of public meetings. Written comments will be accepted through Feb. 12 and can be submitted by email or regular mail (details here).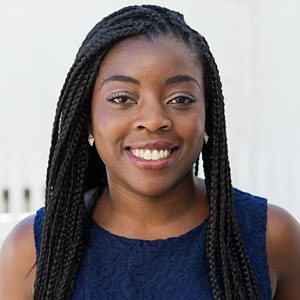 Zeninjor Enwemeka Reporter
Zeninjor Enwemeka is a reporter who covers business, tech and culture as part of WBUR's Bostonomix team, which focuses on the innovation economy.