Why The Ground Game Matters For Presidential Candidates In New Hampshire
Play
This article is more than 7 years old.
There aren't many questions left unanswered for the campaigns with a day to go before the voting begins in New Hampshire's presidential primary.
But here are three:
Will Bernie Sanders and Donald Trump hold their longtime leads here?
Will Hillary Clinton close the gap with Sanders?
Will any of the non-Trump GOP candidates finish strong enough to clearly win the label of "Trump Alternative"?
The answers might rest with the effectiveness of the candidates' ground games, which are now in high gear.
At "Camp Cruz" in Chester, New Hampshire, Ted Cruz supporters from across the country room together in a closed college dormitory.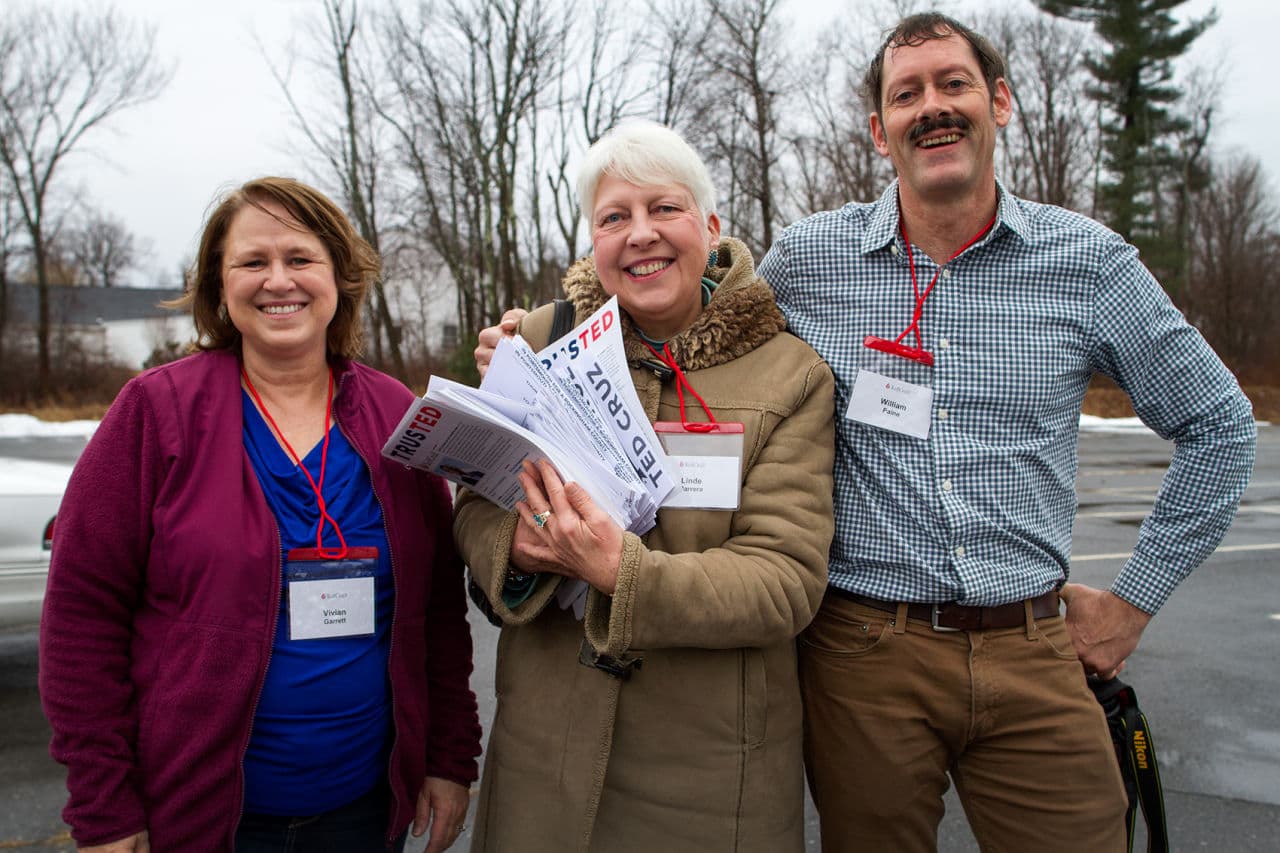 Ken Brolin runs the camp, where the days begin with an optional prayer service before the assigning of canvas routes. On one recent dreary morning, about a dozen volunteers gathered in a semicircle and bowed their heads as Brolin led them in prayer.
"Lord, regardless of the weather these people right here are going to bring sunshine to everybody they talk to," he said. "We ask every one of these people to have those God appointment times with undecided voters."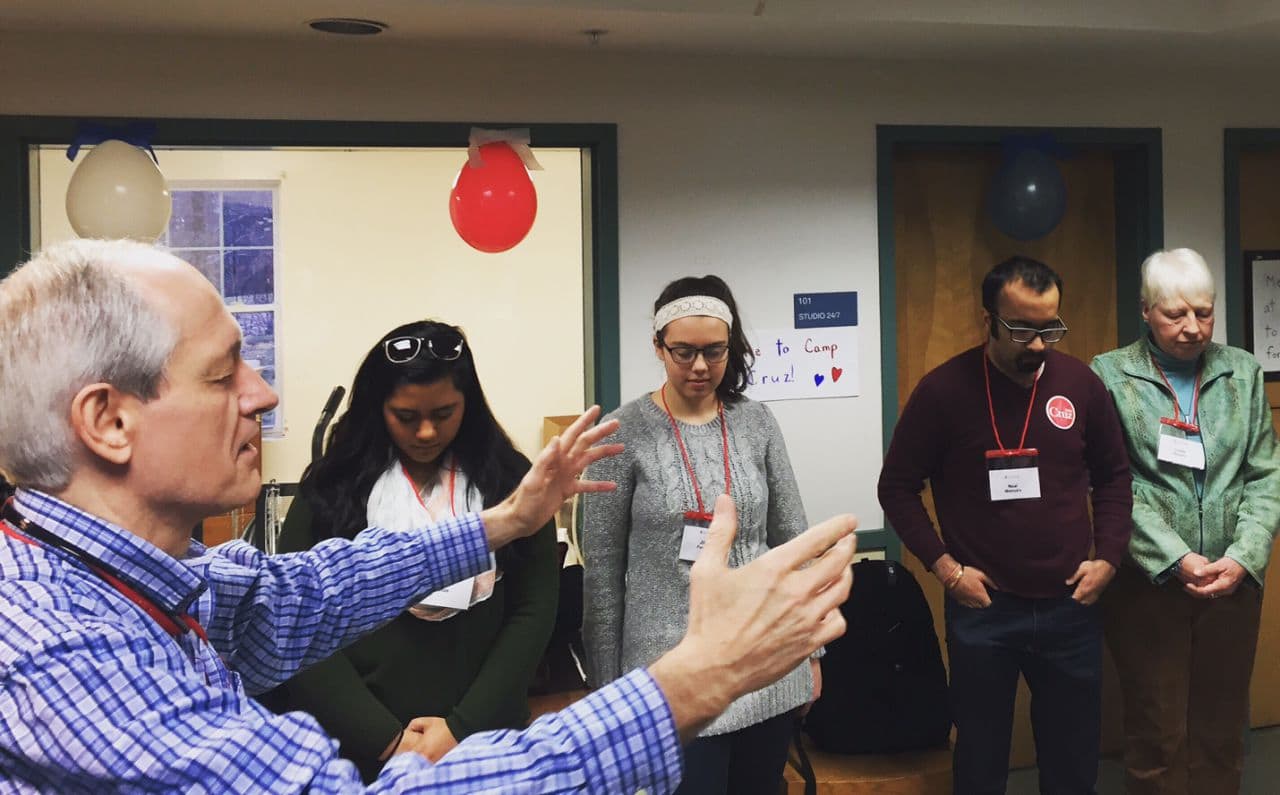 While the volunteers paired-off, gathering campaign materials and zipping up their jackets, Brolin offered one final reminder for them as they headed out to knock on doors: "So, let's get these teams together and go find what?" he asked the group. "Undecideds!" he exclaimed with a chuckle.
It was a very different atmosphere at the busy Portsmouth field office for Clinton, where blue and red streamers hung from the ceiling and homemade muffins were made available for volunteers.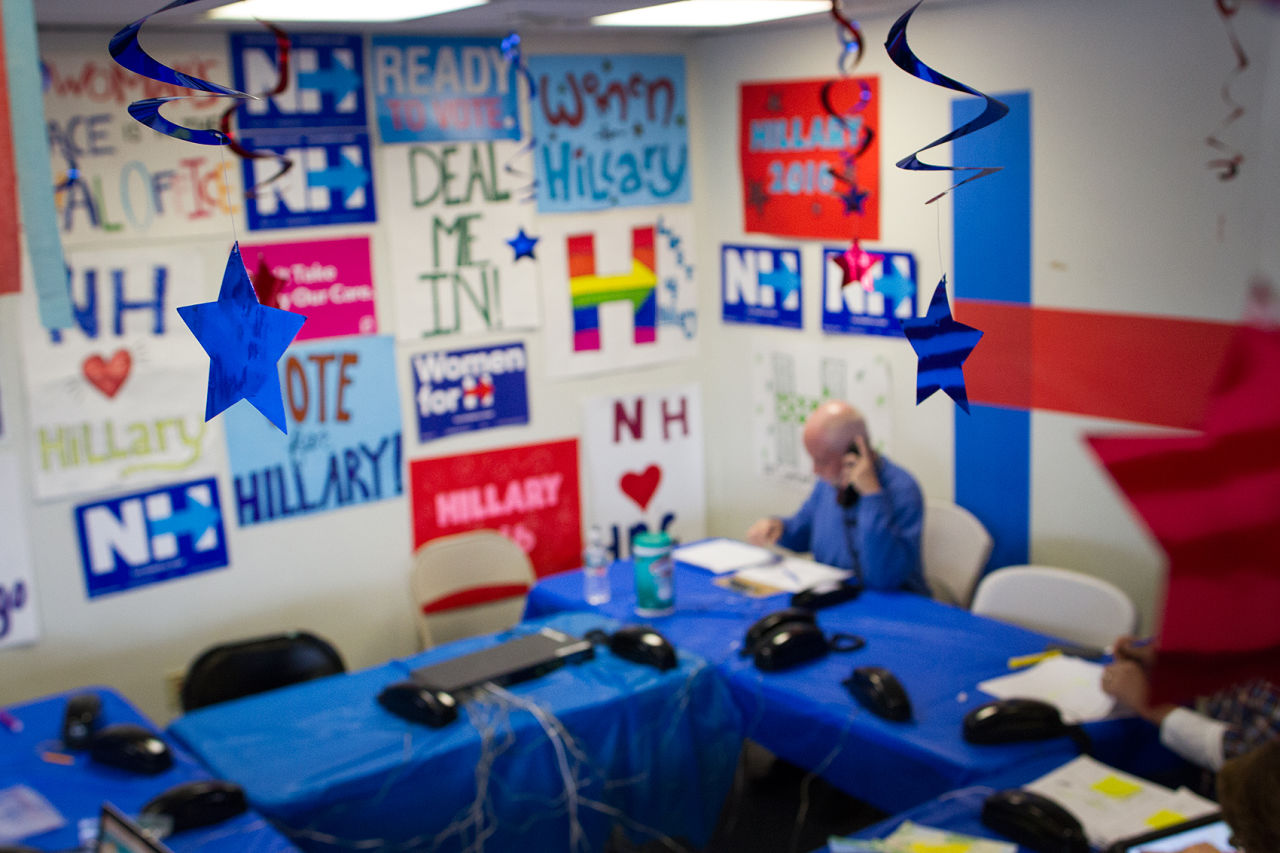 Team leader Bernice Brody had it all down to numbers.
"What we're told is that if we knock on doors, we have a 6 percent increase in likelihood to vote, so there's six new votes for Hillary every 100 doors knocked," Brody said. "So, that's where we focused our efforts, but you know it all adds up."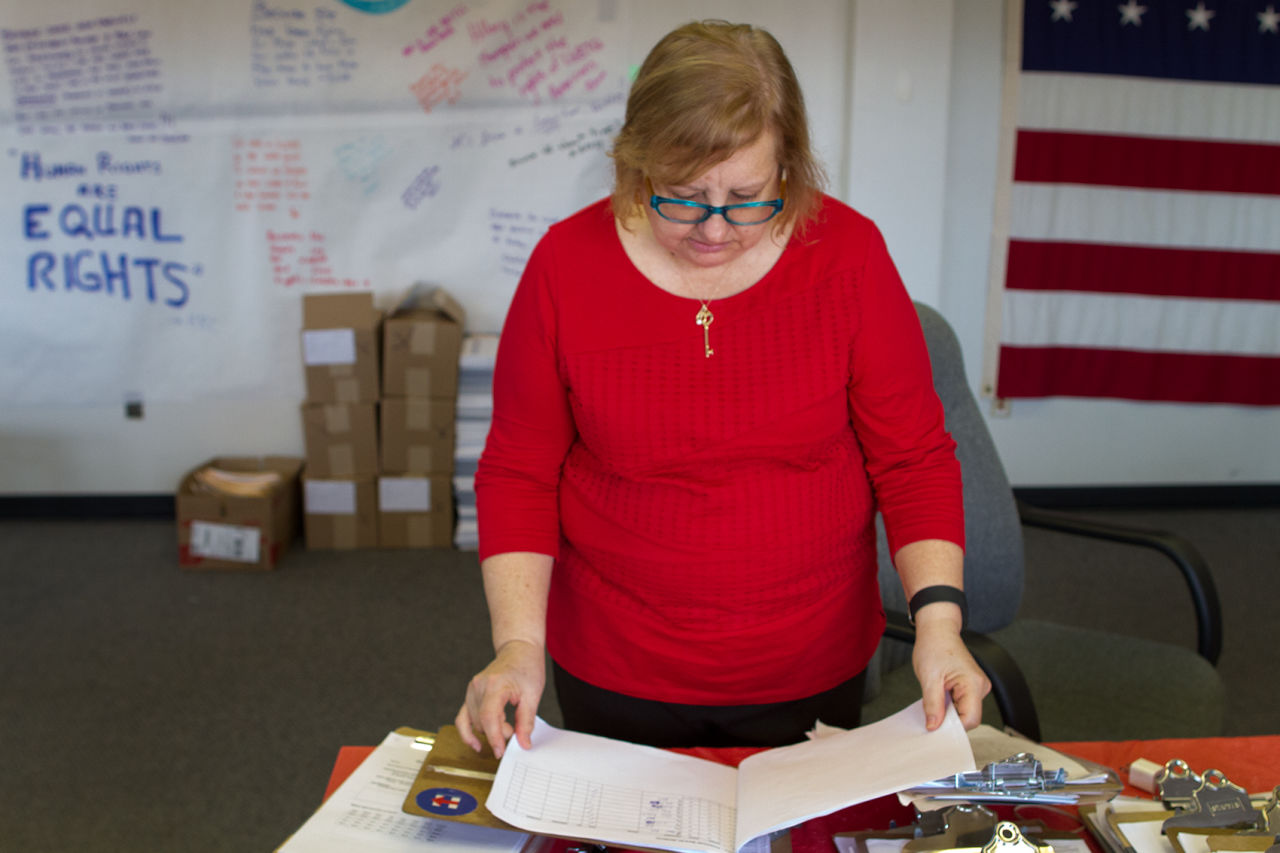 Across New Hampshire, there are thousands of volunteers from different campaigns heading into neighborhoods with clipboards and smartphone apps trying to locate undecided voters. Others are dialing phones from offices inviting voters to campaign events and asking for support.
At the headquarters for Marco Rubio's campaign in Manchester, dozens of volunteers were poring over call lists and eating pizza. Huddled around a table in the corner of the room, college students who drove five hours from New Jersey Friday, only to leave Sunday, were spending all day Saturday on the phone for Rubio.
"We love him [Rubio]," said Maggie Cucci, a 19-year-old Seton Hall University student. "This is my third time up here. We came up three weeks ago, and then I came up by myself two weeks ago."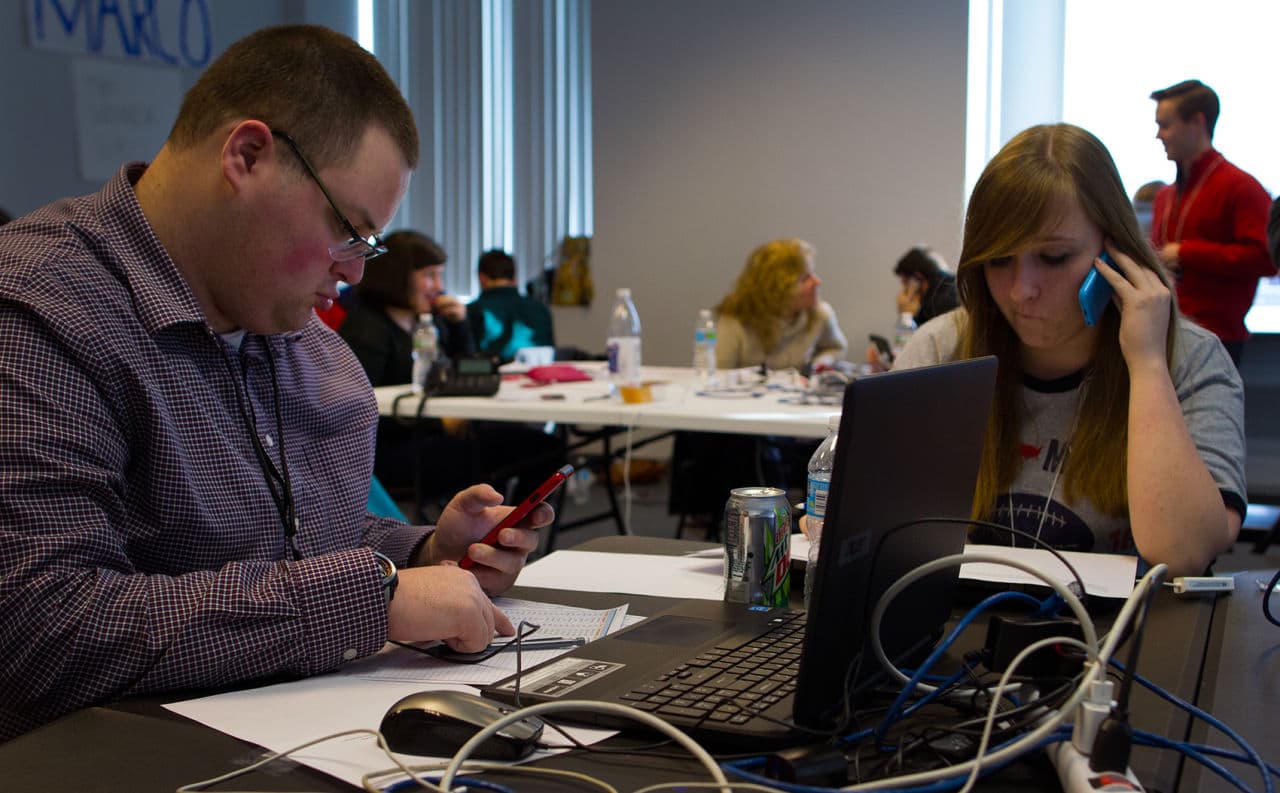 But will phone calls and pounding pavement make a difference?
It depends on the campaign, said Andy Smith, a political scientist and pollster at the University of New Hampshire.
"This is the difference between masses of people and better organization," Smith said. "The Clinton campaign has some of the best political minds in the Democratic party, but the Sanders campaign has enormous numbers of volunteers and enthusiasm. It's a matter of whether that enthusiasm can be channeled effectively enough to make up for the more focused strategy of the Clinton campaign."
On the GOP side, Trump's New Hampshire voter operation is mostly untested and unknown. When we asked to watch a phone bank at his Manchester headquarters, we were turned away at the front door.
But, Smith said that as the front-runner boasting robust supporter enthusiasm, Trump might be the only candidate for whom having a good ground game doesn't matter.
"Certainly, if you are doing that much better than the other candidates are, but also because they are splitting up the votes so much between themselves," Smith said, "Trump has a little bit of a free field in the 'Trump' lane of the campaign."
And for the GOP candidates other than Trump, Smith said while Jeb Bush and John Kasich have worked New Hampshire the hardest and have good voter operations, it's like flakes falling in a snow globe — you don't know where they're going to land.
One thing that is certain, operations like Sanders' Manchester field office will continue through the final, full day of the New Hampshire campaign.
"It's really important that if you talk to these folks, that the notes are accurate," a Sanders volunteer leader said to canvassers. "We're going to do three passes with this one packet."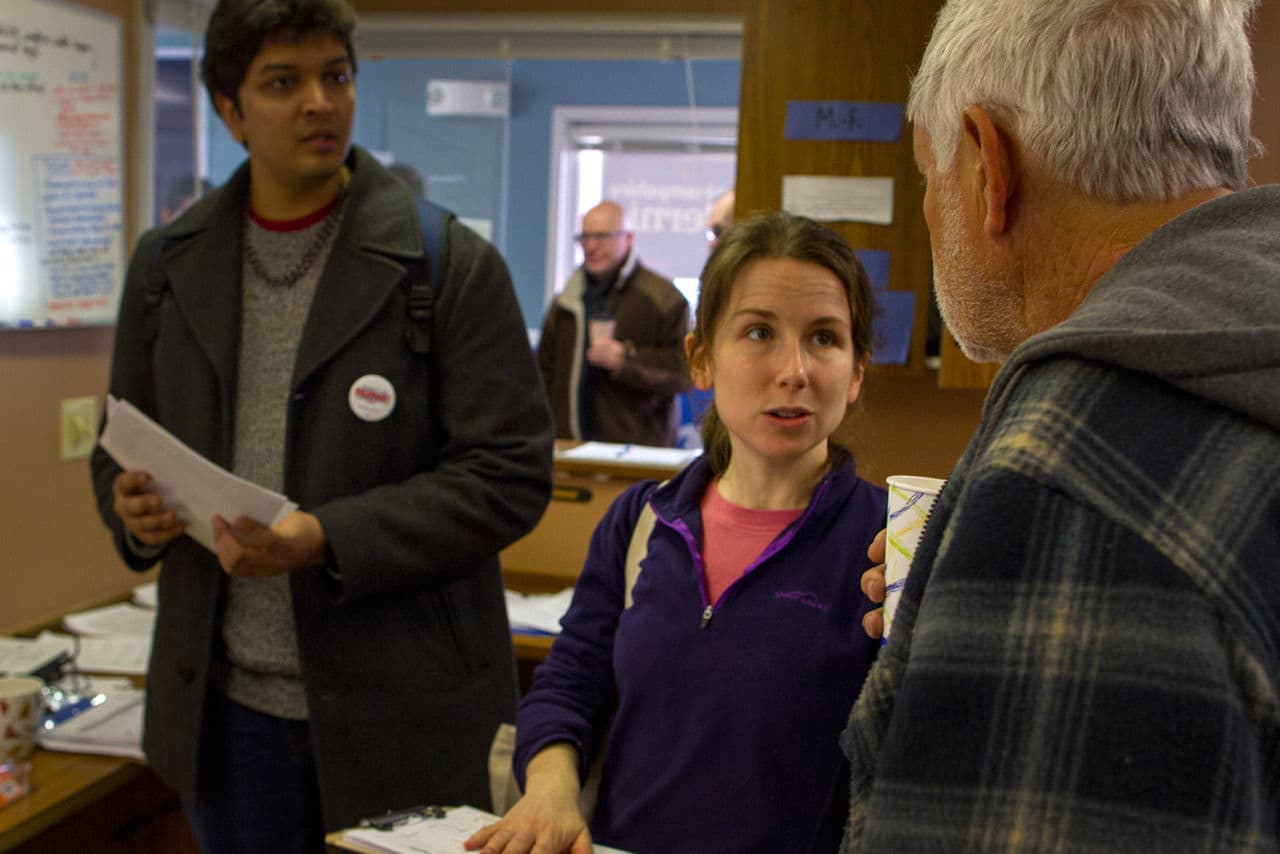 As a group circled around listening to the instructions, fellow volunteers streamed into the office, dropping off completed canvassing packets and grabbing a cup of coffee before heading back out.
This segment aired on February 8, 2016.