A Singing Seth MacFarlane And The Music From 'Star Wars' — The Boston Pops 2016 Season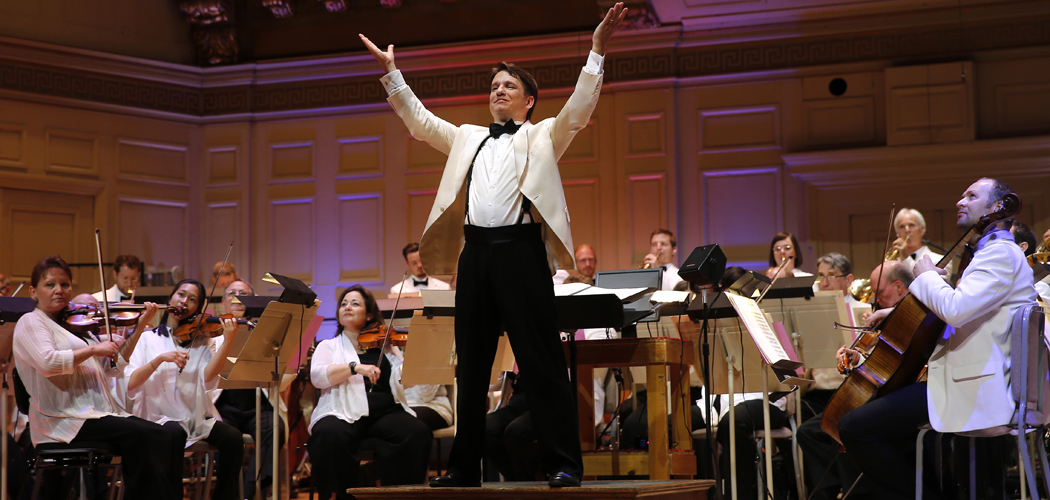 This article is more than 6 years old.
The Beach Boys' Brian Wilson, composer John Williams and actor Mandy Patinkin are among the guests lined up for the Boston Pops' 2016 season.
The Pops' schedule, released Friday, opens on May 6 with Seth MacFarlane, a Connecticut native who is best known as the creator of the animated sitcom "Family Guy." He will perform 1940 and '50s American classics from his new album "No One Ever Tells You."
"He has such a huge name now," said Boston Pops conductor Keith Lockhart, about opening the season with MacFarlane. "A lot of people don't realize he's a great singer."
The music from the new "Star Wars" movie will be featured May 12 and 13 when Williams joins the Pops for an evening of film music classics. Tom Scholz, of the band Boston, will make a guest appearance on May 10 and 11. Darlene Love will join the Pops on June 11 for the annual Gospel Night program.
The season ends with Wilson on June 17 and 18 performing "Pet Sounds," which Lockhart calls "one of the iconic rock albums of the last 50 years."
Lockhart said he looks forward to the Pops each year because of the diverse audience.
"It's a place where people from all walks of life and people who are music lovers — not necessarily classical music lovers, not necessarily regular symphonic attendees — all come together and hear a great orchestra play great music."
Tickets for the 2016 Boston Pops season go on sale Monday, Feb. 22 at 10 a.m.