Dana-Farber Cancer Institute Taps Leading Cancer Researcher As First Woman President
This article is more than 5 years old.
Dr. Laurie Glimcher, who has long-standing ties to Harvard Medical School, will become the next president and CEO of the Dana-Farber Cancer Institute, it announced on Tuesday morning. Glimcher is currently dean of the Weill Cornell Medical College.
She'll transition to Dana-Farber next January. Last April, Dr. Edward Benz had said he would retire in June 2016, but he will continue to lead Dana-Farber until Glimcher arrives.
"The opportunity to advance Dana-Farber's groundbreaking research and improve the care available to patients with cancer is truly special to me," Glimcher said in a statement.
Dana-Farber says Glimcher is widely considered a world leader in cancer research, highlighting her recent discovery of a critical signal pathway in tumor cells and immune responses that will translate into a new approach to cancer immunotherapy.
The hospitals's board chair calls Glimcher an ideal choice for Dana-Farber.
"She is a distinguished immunologist, widely renowned for her work in one of the most promising areas of cancer research," said Josh Bekenstein, chairman of the Dana-Farber Board of Trustees. "She has a deep understanding of the latest developments in cancer research and care, and a clear vision of how Dana-Farber can most powerfully affect the fight against cancer."
Glimcher has led Cornell's Medical College for just over four years. She moved to the job in New York City from Boston, where she was a professor of immunology at the Harvard T.H. Chan School of Public Health and Harvard Medical School.
Glimcher's father, who she once described as a "larger-than-life figure," was a biochemist at Harvard Medical School. She graduated from Radcliffe in 1972 and from Harvard Medical School in 1976. She has practiced at Brigham and Women's Hospital in Boston and served in board or advisory roles at Mass General, MIT and the Broad Institute. Glimcher is board-certified in internal medicine and rheumatology.
She comes to Dana-Farber in a period of renewed optimism and excitement about cancer research. In January, President Obama launched his "moonshot" program, pledging to eliminate cancer as we know it. Glimcher said in an interview shortly after the announcement that it may be more realistic to think of cancer as a chronic disease. She says she's inspired by the promise precision medicine offers for cancer, diabetes and depression. "We are at a moment in science with unprecedented potential," she wrote last month for The Huffington Post.
Glimcher says a passion for immunology has kept her going for many years, especially while building a career and raising two children. She sits on the board of directors for Bristol-Myers Squibb and the Waters Corporations, experience she has said builds essential links between researchers and the private sector.
Glimcher's Twitter profile describes "[a] scientist, a physician, an educator, a New Yorker, but also a mom & grandmom dedicated to extending & improving the lives of patients."
Last spring, she urged the graduating class of Cornell Medical College to think of life as a story that is unfolding, and to remember that patients see their lives as stories too.
"Listening to the stories our patients tell helps us to become better doctors and leaders," Glimcher said, according to a transcript of her speech. "It can give us clues into the kinds of treatment that someone may want or is willing to accept. It can help us understand what health and illness mean to different people. And it forces us to acknowledge that despite our professional competence, uncertainty and complexity lie at the heart of everyone's life."
Correction: An earlier version of this post said Glimcher has led the Cornell school for three years; she has led it for four years. We regret the error. 
This article was originally published on February 23, 2016.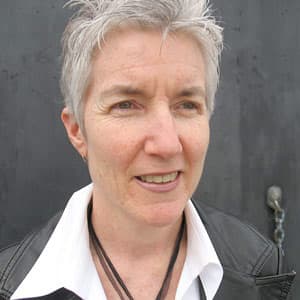 Martha Bebinger Reporter
Martha Bebinger covers health care and other general assignments for WBUR.