#OscarsSoStupid — But We're Going To Watch Anyway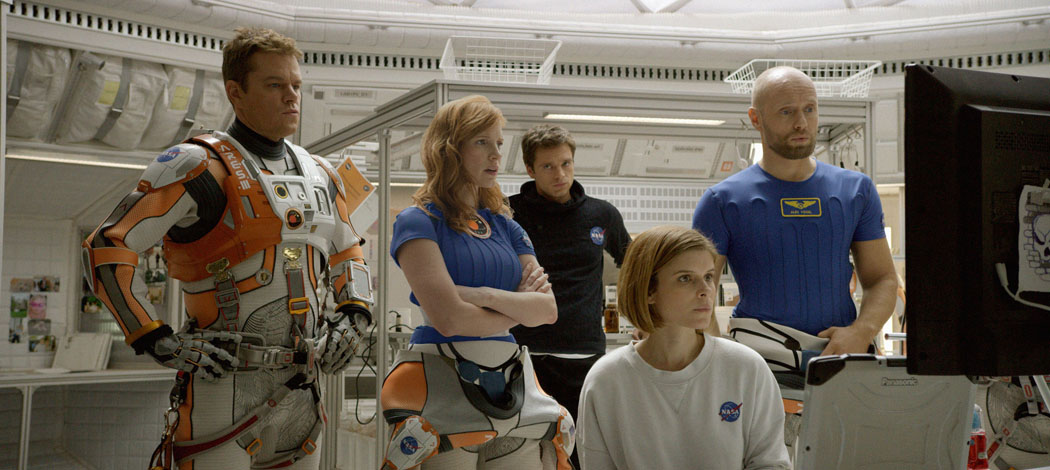 This article is more than 5 years old.
COMMENTARY
The outrage is mounting. #OscarsSoWhite. Did "Steve Jobs" get jobbed? Is "The Martian" really that good? And, as my mother and her sisters used to say, "How could they let her go out of the house dressed like that?"
As the dander goes up and we all become mini-Trumps, the question is: Why do we care? Why do we invest the state of our well-being in the hands of people who declared "Forrest Gump" the movie of the year in 1995?
All award shows have their oversights. I still can't get over "The Music Man" winning the Tony for best musical over "West Side Story." And that was 1958. But we're talking an "Academy" that never gave an Oscar for directing to the two best American (or Anglo-American) directors in film history, Alfred Hitchcock and Stanley Kubrick.
Well, the Gump did say one thing worth quoting: "Stupid is as Stupid Does." So why do we get so stupid every February? Wouldn't we be better off watching HBO? Going to the movies? Washing our hair?
As we settle in Sunday night for Chris Rock's jokes about Hollywood racism and Leonardo DiCaprio's eating habits, let's at least admit upfront: OscarsSoStupid. And maybe wonder why we're watching?
Everything In The U.S. Is Sports
First of all, Americans love to turn everything into a competition. Sports events, of course, but also elections. The media used to at least say they wanted to get away from poll-driven coverage of presidential elections. Now they don't even bother. Somebody once said that polls were the crack cocaine of journalism. Now it's the meat and potatoes. Or even tofu and brown rice.
I used to blame the media for not being more issue-oriented; now I'm more inclined to blame the electorate for not demanding more of the media — as I turn to the latest poll results for Super Tuesday.
And so the Oscars. Analysts are often less concerned about what the best film was than what the strategy is for winning one. When do you release the film? With whom do you lobby? Some of this is fairly interesting. How else do you explain that a good but thoroughly unexceptional film like "Argo" beat "Lincoln," "Beasts of the Southern Wild" and "Zero Dark Thirty" other than the fact that "Argo" peaked at the right time. Or, you know, that OscarsSoStupid.
People So Angry
Speaking of the 2016 elections, we are an angry people in case you hadn't noticed. And if you don't believe me just ask this guy.
So let's get ready for Super Tuesday by watching Silly Sunday. People should be angry, obviously, over the lack of diversity in the awards show and in Hollywood, as On Point and others have noted, but that's not what we usually get angry about.
I'm already working myself up into high dudgeon waiting for the dull "Martian" to win anything other than Best Picture About Botany. And if you think it's any good I'm sending Donald Trump over to your house to punch you in the face. You idiot. That goes for you, too, Sylvester Stallone. Actually, I'd love to see you get in the ring with The Donald.
Paddy Chayefsky gave us the words to live by in 1977: "I'm mad as hell and I'm not going to take it anymore." And guess what "Network" lost out to for best picture that year?
"Rocky."
Need I say more? Man, I'm angry.
But Let's Come Together

At the same time that we're increasingly going our separate ways, award shows continue to be one of the few events that brings us together, that offers water-cooler talk the next day. We grieve with Adele at the Grammys for the microphone landing on a piano and ruining her performance.
Or, with the Oscars, we laugh with David Niven at the streaker in 1974, tear up with Charlie Chaplin for being welcomed back to Hollywood in 1971 (by some of the same morons who made life miserable for him), celebrate with Halle Berry for becoming the first African-American actress to win in 2002. There are moments of low absurdity and high drama that do unite us in a strange way.
It's interesting that in an age in which institutions of all kinds — religious, political, journalistic — are looked upon by so many people with skepticism, if not downright contempt, the Oscars still count for something.
Why? Movies are still a unique combination of entertainment and art. Television, even in its new golden age, is too diffuse to carry that banner; there's just too much of it and, as a people if not as families, we go to separate rooms to watch it.
The Academy, then, does get invested with the authority to make statements, positive and negative, smart and stupid, liberal and conservative.
So I'll be watching, too, on Sunday. For one thing, unlike elections, when someone we root for loses, it's not as if the stakes are that high.
But if the Academy gives anything to "The Martian" I'm still sending Donald Trump over to their place.
---
Ed Siegel is editor and critic at large for The ARTery.