Playwright Robert O'Hara On 'Bootycandy' And Being Black And Gay In America
This article is more than 7 years old.
There's one play in SpeakEasy Stage Company's present season that requires a disclaimer. On its website, SpeakEasy includes this warning for "Bootycandy," Robert O'Hara's sometimes outrageous, frequently provocative comedy: "This play is called BOOTYCANDY, so they'll be talking about booty, and showing some booty. That means strong language, mature themes, and full nudity. You've been warned."
Indeed. A compilation of 11 mostly satirical scenes, it takes cues from both the structure and the tone of George C. Wolfe's 1986 play "The Colored Museum," which the Huntington Theatre Company mounted in a spirited production last season. It calls for five actors, four stipulated as black and one as white, who play multiple roles over the course of the evening.
In one scene, a teenaged boy complains to his parents that a man keeps following him home, and is told in response that he's not allowed to be in the school musicals anymore. In another, two men have a deeply unsettling experience with a stranger they meet in a bar. Elsewhere, a preacher has a surprise for his congregation.
"Bootycandy" premiered Off Broadway in 2014, and was a nominee for the Drama League Award for outstanding production of the year. The SpeakEasy production, which runs March 12 through April 9, completes a remarkable diptych by director Summer L. Williams, who earlier this winter helmed Branden Jacobs-Jenkins' "An Octoroon" — a similarly provocative play that happened to be nominated along with "Bootycandy" for that Drama League award. (They both lost out to "The Curious Incident of the Dog in the Night-Time.")
In a telephone interview, O'Hara talked about his remarkable coming-out story, the lack of black Oscar nominees and why he doesn't find "Will & Grace" to be a particularly groundbreaking television show. This interview has been condensed and edited.
---
Jeremy D. Goodwin: I read that when you were an undergrad at Tufts University you switched your major to drama and came out right around the same time. Were the two events related?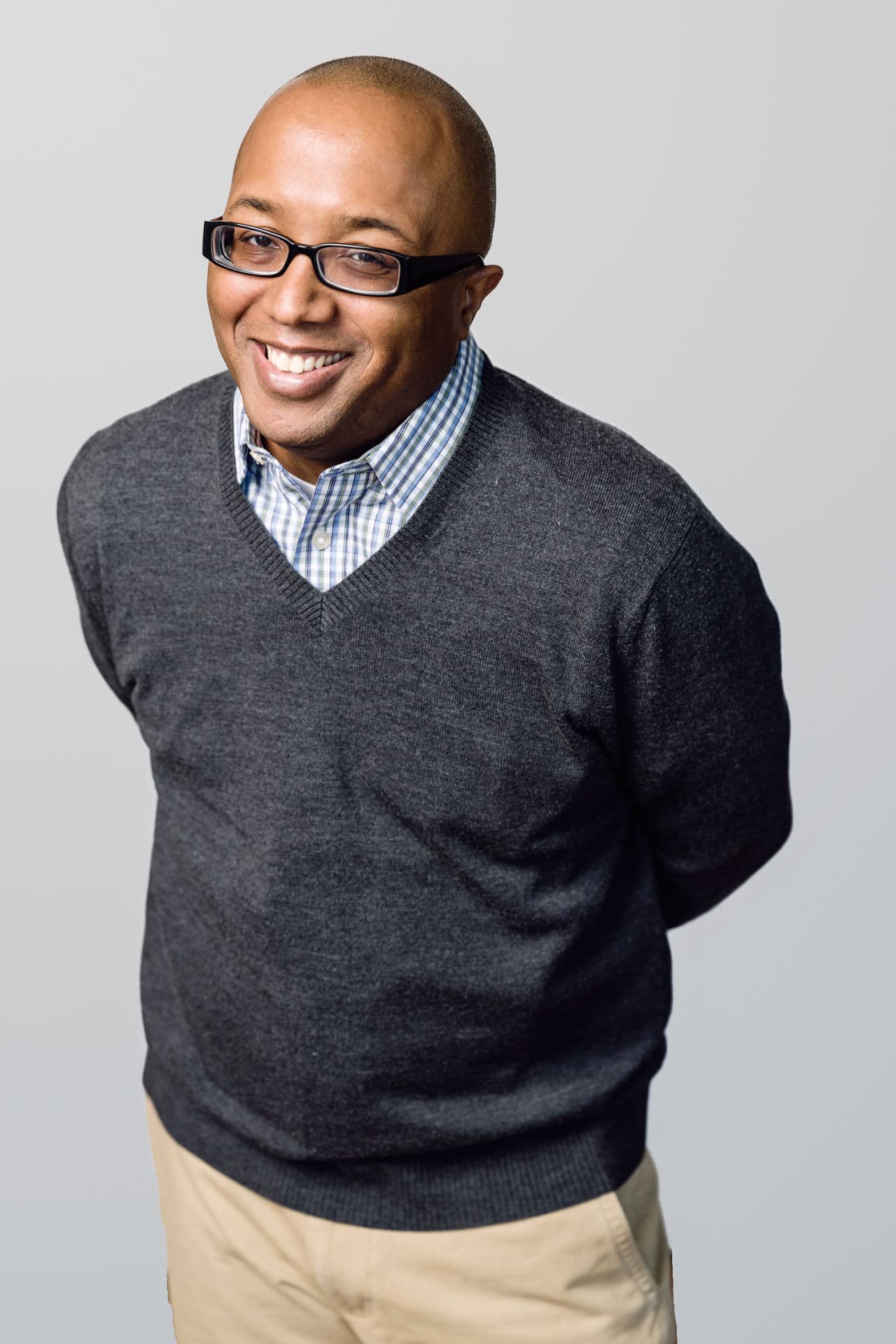 Robert O'Hara: I didn't recognize myself as being gay when I went to college. In fact I thought I was straight until I came out of the closet. I knew I was different. I knew I had been called a homosexual most of my life. But I didn't accept that term. The moment I accepted that I was gay, I came out. And I came out in front of all the black fraternities and sororities in Boston, which became quite a scandal.
Wait... really?
The first time I said I was gay to anybody was at this contest for Mr. Black Collegiate. It only happened because the other contestants would do these things in which they talked about the beauty of the black woman, because it was going to be judged by the black sororities. So they were pandering. I was like — oh, you're just trying to get votes! And then I got up and said I love black women too, I think they're wonderful. But I also love black men and I think they're equally beautiful. And I realized I had just come out to this entire group of people. I also declined to participate in the contest any longer.
What was the reaction in the room?
It was explosive. They had to break out to a closed session. I was brought into a room and asked, "Why are you trying to disrupt this whole process?" And the result was that they split the monetary award among all of us, and then I felt the ire of all the other contestants. It was a very strange evening.
It blew up the whole event?
Yeah. When I got back to campus that night, people had heard about it.
So, there's something problematic about even saying "black playwright," because it immediately puts that person in opposition to the so-called norm.
James Baldwin says, until white people stop believing they're white I am compelled to believe that I'm black, because I'm not you. There's that whole phenomenon we have now of celebrating ourselves for overcoming the racism that we've put into play. The idea that — oh, there's a black lead in "Phantom of the Opera"! If you didn't keep black people from doing "Phantom of the Opera" for 30 years you wouldn't have to applaud that.
In the discussion about white privilege that's happening lately, it's like some of us want to be excused from what it means to be a white person in America — but still require black people to be black, so to speak.
It's a part of our culture. Once you realize that all of the movies you nominated for Oscars and all of the actors you nominated are white people, you can't say, "Oh, that just happened." That didn't just happen. There's a process.
It seems like the general movement in America is for greater acceptance of gay men and women. Are gay people in black communities getting left behind?
I think it depends on where you are living, if that's even a cultural movement or not. When we have things like Ellen and Rosie O'Donnell coming out of the closet, and you have the television show "Will & Grace," to me, that is just more white people on TV. That's not some movement into acceptance of homosexuality. So because you don't see black gayness on television or in the movies or as much in the theater, it's like--- oh, you're just equating a different type of white person.
How do you want audiences to respond to "Bootycandy"?
You can't come to a play called "Bootycandy" and expect that it's going to be "Gilligan's Island." We're not trying to hide the fact that there's homosexuality and lesbianism and nudity and craziness and outlandishness in the play. So that's what you come in for.
It's difficult for you to find a narrative in this play until the end, and it's done that way on purpose.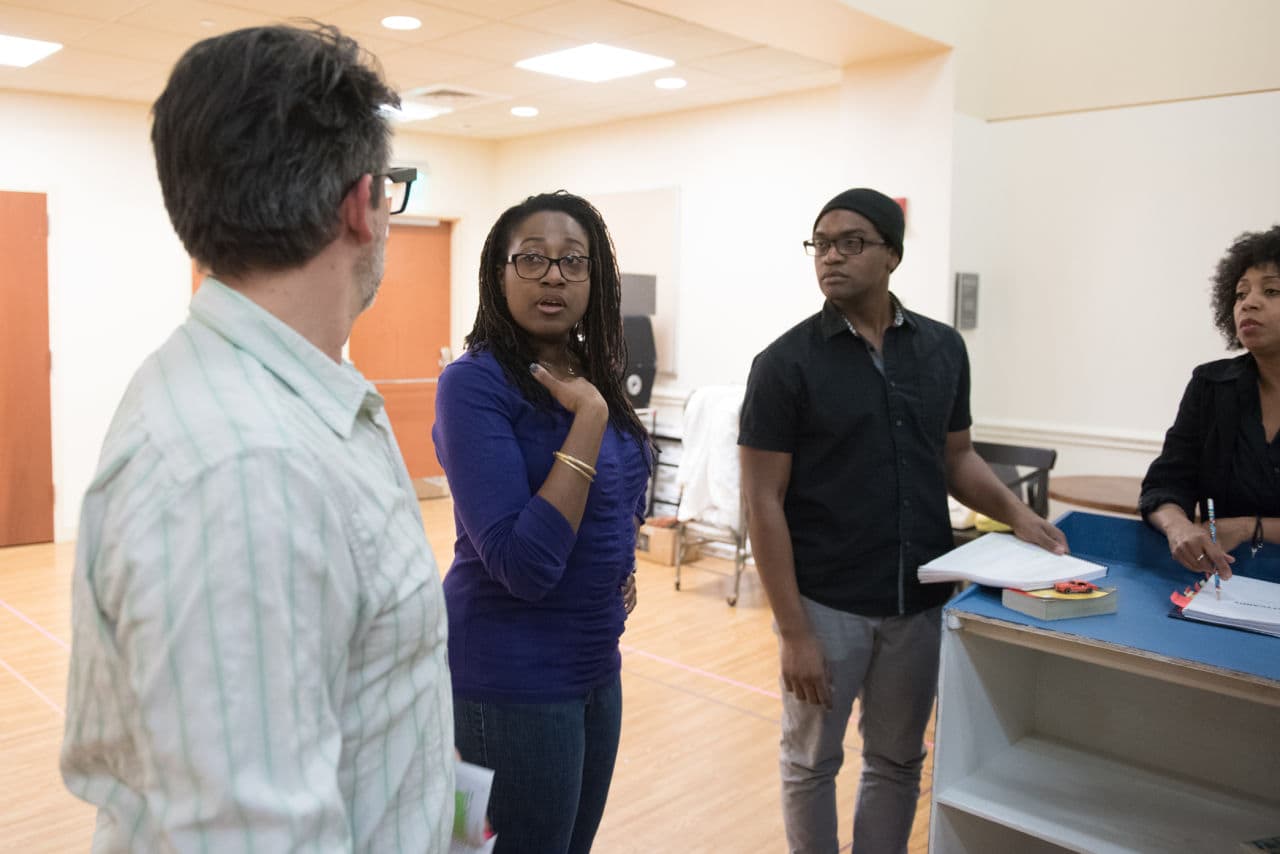 I know you apprenticed with George C. Wolfe, and I hope this isn't a facile observation but "Bootycandy" makes me think of "The Colored Museum."
If it didn't then you would be slightly crazy. Because it's absolutely a part of the legacy of "The Colored Museum." And I told George I stole everything possible that I could from it. Reading it was one of the seminal events in my college years and helped me coming out. Because I read the play and I did that play and it was profoundly moving to know that there were people out there like me with the same thoughts as me, and writing about it.
Because I saw that, I knew that I could do that. It goes back to, if you don't see it than how do you know what to do with it? You have to create from scratch. So I love the fact that people equated this with "The Colored Museum."
Is humor a good way to get at issues like this?
I think it is a great way to talk about it. You want to make them laugh so that it goes down easier. I think humor is a fantastic way to find what I call the beauty and the horror of it all. I make it compelling to watch as I try to eviscerate certain ideas. That's how I work.
---
Jeremy D. Goodwin contributes regularly to The Boston Globe, The ARTery (where he is also an editor), American Theatre and many other publications. See more of his work here. Follow him on Twitter here.