Hello, Spring! Wait, What's This Snowfall?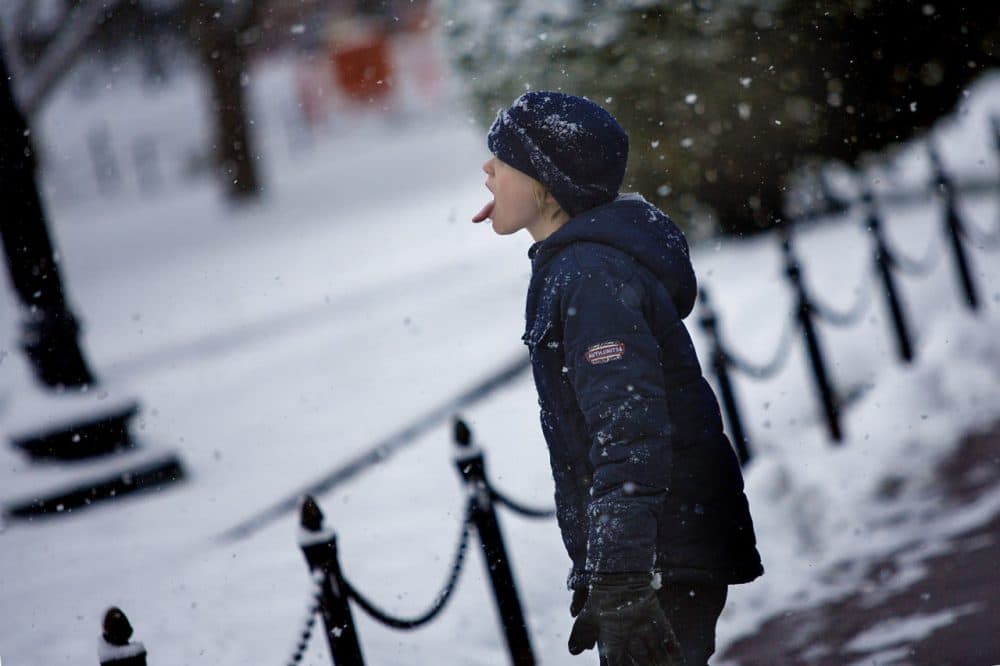 This article is more than 5 years old.
Dozens of schools were closed Monday, as the second day of spring brought a snowstorm to most of Massachusetts.
Some communities, including Framingham, Billerica and Haverhill, had about 6 inches of snow as of 11 a.m., the National Weather Service said.
Other towns had less snowfall.
The snow began to taper off midday. According to WBUR meteorologist David Epstein, temperatures should rise above freezing in the afternoon — with temperatures in the 40s Tuesday and in the 50s Wednesday.
Dozens of schools were closed Monday, including Boston, Worcester and Plymouth.
The commute to work Monday was slow, but there were no major delays on the MBTA or the commuter rail.
The storm was more of a psychological hit than anything, after Boston temperatures hit nearly 80 degrees 12 days ago.
And after last year's record snowfall, Boston had seen only about 25 inches of snow this winter — almost 20 inches below average -- before this storm, that is.
This article was originally published on March 21, 2016.