Lots Of Big Name Runners Will Be On Boston Marathon Sidelines This Year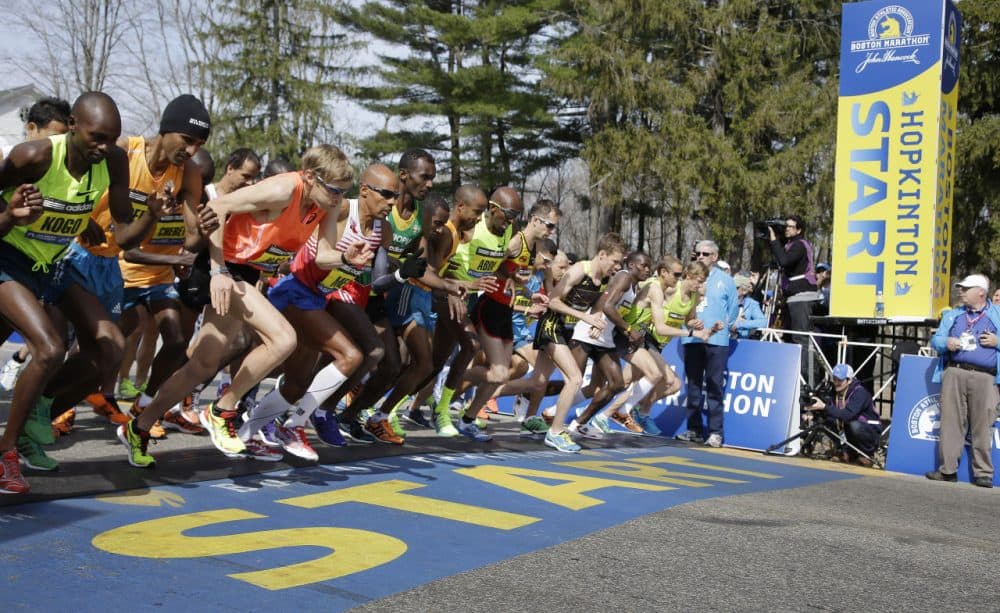 This article is more than 5 years old.
The Boston Marathon always does a great job of acknowledging the history of the race, and there will be many examples of that this year.
Race sponsor John Hancock Financial assembles a top field of elite athletes, but this year the company will also have a group of incredible athletes on the sidelines serving as "ambassadors" for the event.
The list of participants includes some of the biggest names in Boston Marathon lore. Among then, four-time winner Bill Rodgers, three-time winner Uta Pippig ,and two-time champion Joan Benoit Samuelson.
There will also be two men in attendance who are linked by victories 31 years apart. Meb Keflezighi won the 2014 race, the first after the bombings at the finish line. And when he did that he became the first American winner of the men's open race since Greg Meyer did it in 1983. Meyer and Keflezighi, who's not running this year because he's getting ready for the Olympic Marathon, will be in Boston to cheer on the 30,000 regular runners who will be part of this year's race.
Ryan Hall, who holds the American course record for Boston and is a two-time Olympian, was forced to retire earlier this year because of health issues. Always a fan favorite because he ran with such flair, he returns to Boston as part of this elite ambassador group.
Another Olympian and local favorite Shalane Flanagan will also be part of that group, even though she too is not running the 2016 race. Flanagan, who hails from Marblehead, is also getting ready for the Olympic Marathon in Rio, but she grew up loving the Boston Marathon and she'll be part of it again as a spectator.
If you've watched past Boston Marathons you've seen Dick and Rick Hoyt in the field, Dick pushing his son Rick in his wheelchair. Rick has been a quadriplegic since birth and together, father and son, have competed in more than 1,100 sporting events, including 32 Boston Marathons. If anyone does, the Hoyts exemplify the spirit of this race. Although they don't participate together in Boston anymore, they'll be part of the race again as ambassadors.
There will also be pioneers. Roberta "Bobbi" Gibb certainly fits that description. She ran the race before women were sanctioned to run it, winning in 1966, 1967 and 1968. This year's race marks the 50th anniversary of her first win and her story is part of a new book "First Ladies Of Running," written by Amby Burfoot of Runners World Magazine. Burfoot won the men's race and he will join Gibb in Boston in April for a celebration of women's running.
Keflezighi and Flanagan will also stop by Fenway Park, along with Amy Cragg and Desiree Linden, their teammates on the U.S. Olympic team that will run in Brazil in August. They'll be throwing out the first pitch for the April 16 Red Sox game.
This year's Boston Marathon, the 120th running of the iconic race, is Monday, April 18.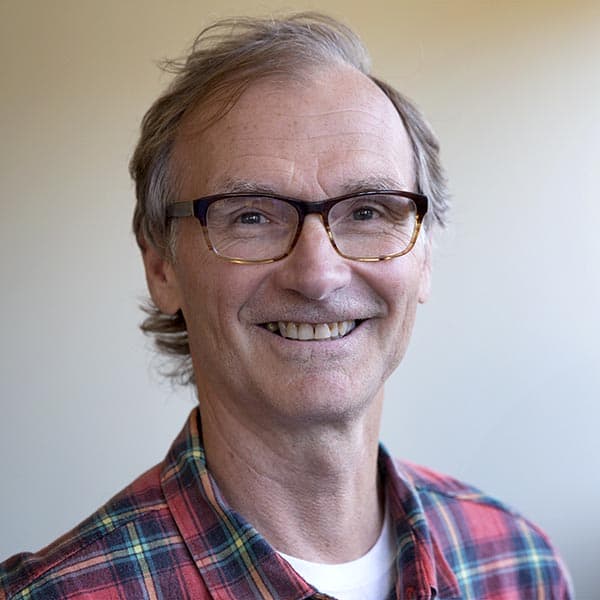 Alex Ashlock Producer, Here & Now
Alex Ashlock was a producer for Here & Now since 2005. He started his WBUR career as senior producer of Morning Edition in 1998.