Walsh Announces Verizon Fios Is Coming To Boston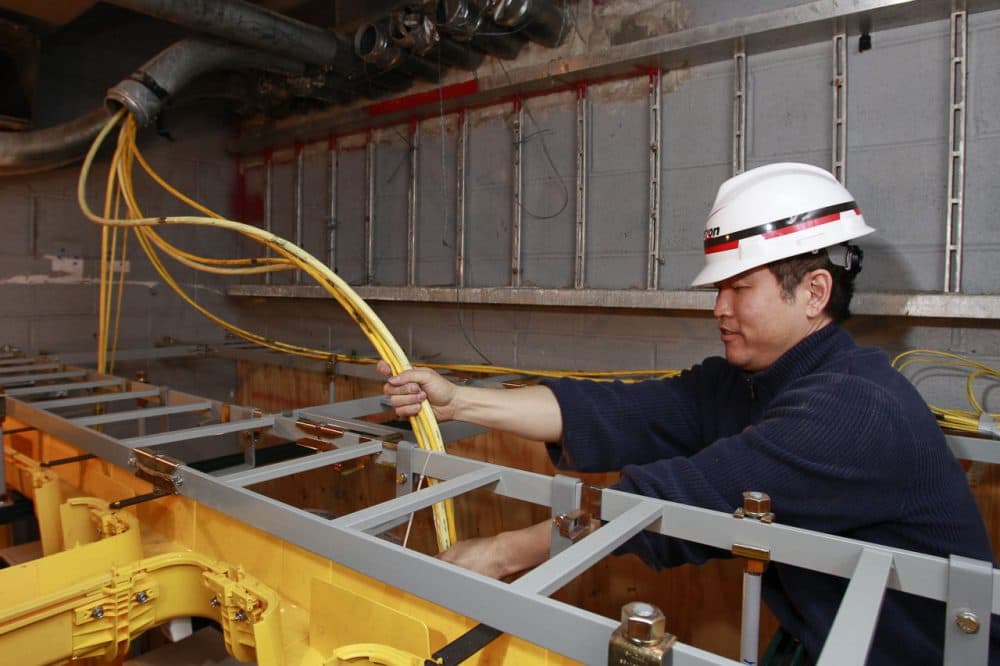 This article is more than 5 years old.
Boston Mayor Marty Walsh on Tuesday announced a partnership with Verizon that's headlined by a $300 million investment from the company over six years to install a fiber optic network across the city.
The network will offer "enormous bandwidth and speeds," a statement from Walsh's office said, and the "change will bring increased competition and choice for broadband and entertainment services in Boston."
"Boston is moving faster than our current infrastructure can support, and a modern fiber-optic communications platform will make us a next level city," Walsh said in the statement. "Additionally, it is a priority to ensure that every resident has expanded access to broadband and increasing competition is critical to reaching that goal."
The statement said that the fiber optic network rollout will begin this year in Dorchester, West Roxbury and Dudley Square in Roxbury and then move on to the city's other neighborhoods. The city has agreed to an expedited permitting process for the network, the statement said.
"We believe that everyone in every neighborhood should have access to broadband," Jascha Franklin-Hodge, the city's chief information officer, said at a news conference, where the partnership was announced.
Verizon plans to offer Fios TV service in Boston, and the company will attach wireless equipment to streetlights and utility poles, the statement said, improving wireless service in the city. The partners will also experiment with traffic sensors and signal control — part of Boston's Vision Zero campaign to improve traffic and pedestrian safety.
With reporting by WBUR's Benjamin Swasey and Zeninjor Enwemeka