MBTA Wants To Be Able To Penalize Amtrak For System Failures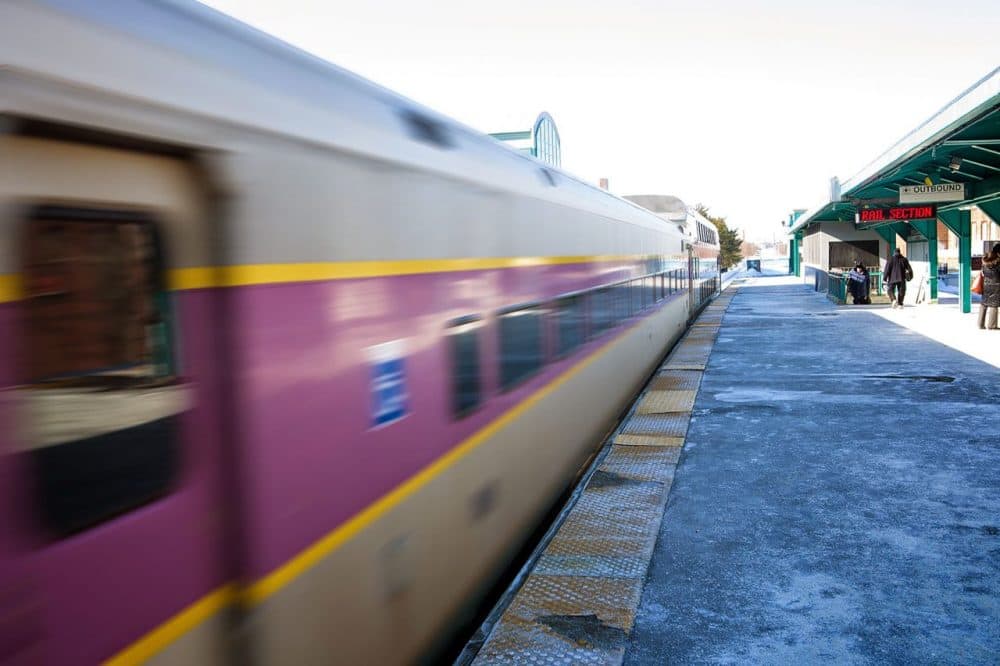 This article is more than 5 years old.
State transportation and MBTA officials want to be able to fine Amtrak for future service disruptions it causes on the commuter rail.
The T wants to include a provision to fine Amtrak in the new contract it's negotiating, a spokesperson confirmed to WBUR's Newscast Unit.
The Boston Globe first reported the news Tuesday morning.
"If they continue to act in ways that make it impossible for us to run our commuter rail system, why shouldn't they owe us some form of penalty?" state Transportation Secretary Stephanie Pollack told the Globe.
A spokeswoman for Amtrak declined to comment to the Globe on the proposed fines.
The proposal comes after major commuter rail delays Sunday due to problems with the Amtrak-owned signals near South Station.
The same system also failed two months ago, causing daylong disruptions.