Mural On Former Hancock Tower Is Coming Down
Play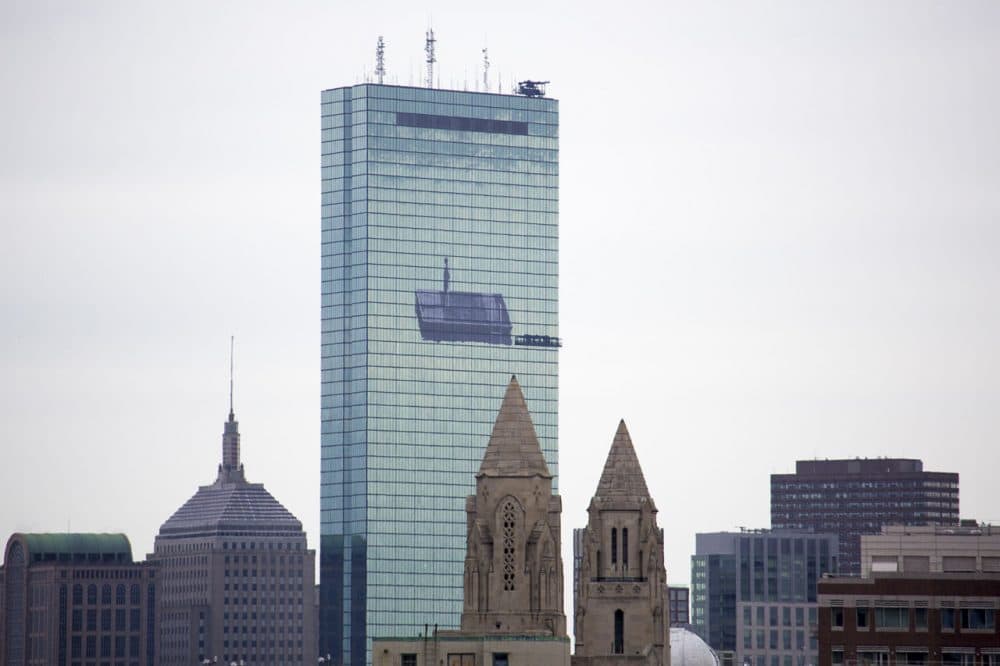 This article is more than 6 years old.
The image that caused much public discussion in Boston after it was installed on the glass of the 200 Clarendon skyscraper, formerly known as the John Hancock Tower, is coming down this week.
The image of a man standing on a dock became a temporary addition to the Boston skyline and visible to many drivers on the Mass Pike.
During its seven months high above the city's streets, the mural left an impression on some Bostonians in the tower's shadow.
"A dude standing there in swim trunks, which is kind of weird. I would have expected something more like a suit for the Hancock building, but it's kinda cool," Rob Goldman said.
Goldman grew up in the Boston area and he never thought his buttoned-down hometown would put a monumental photo mural on the side of one of its most iconic buildings.
The 150-by-86-foot image of a man standing on a dock and staring into the distance has adorned the former Hancock Tower since September.
Goldman, who was living in New York until recently, saw it for the first time Wednesday.
"And I guess especially coming from New York, it was like, 'Oh, that seems more like New York than Boston. That's kinda strange'," he said. "But, Boston, you want to do some cool art, I think that's cool."
The mysterious, but world famous street artist JR is behind the artwork. He is known for creating large photo murals that are specific to the city he's working in.
Independent curator Pedro Alonzo has worked with JR and got him on board the 200 Clarendon St. project.
"This is his most poetic work to date. And in this case, JR saw something that I had never seen," Alonzo said. "He looked at the tower, that signature blue glass and saw a body of water."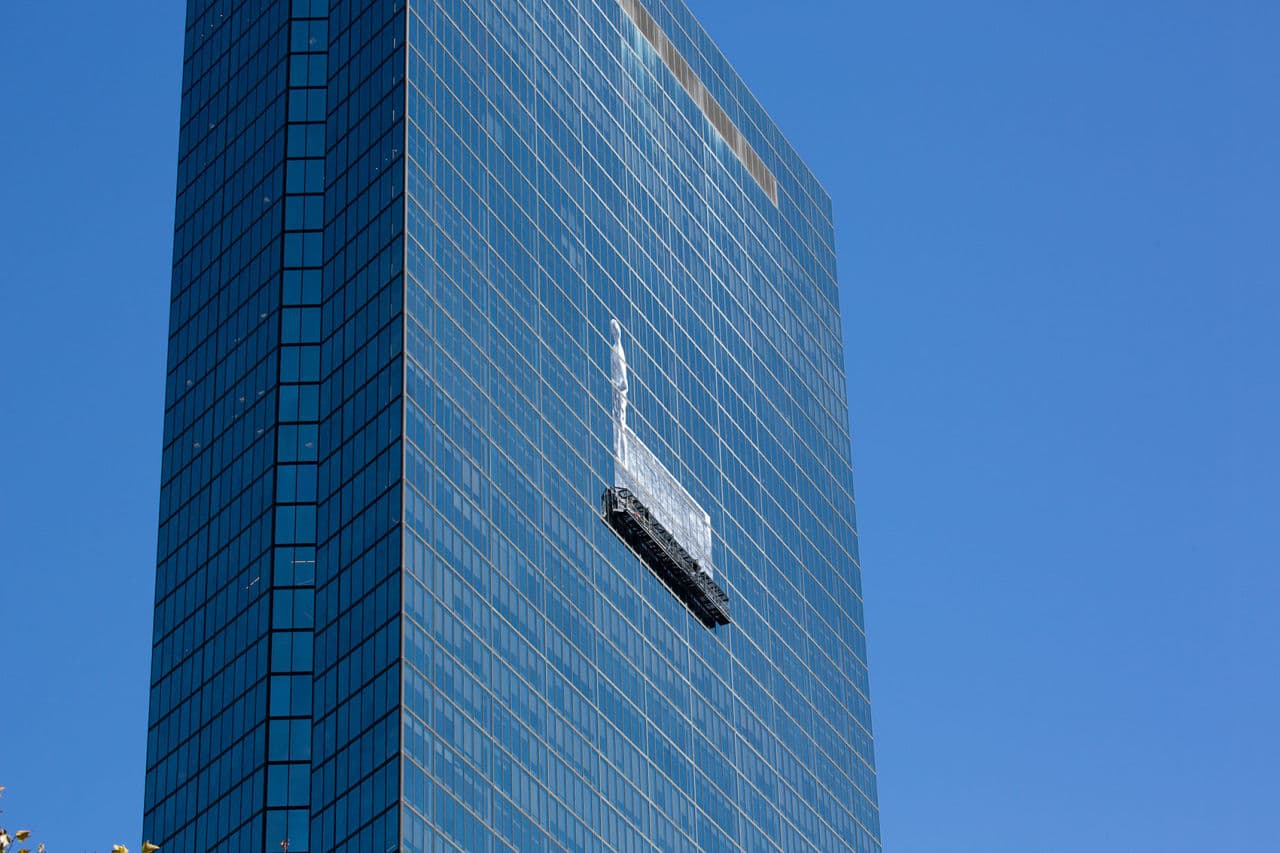 Alonzo says the unassuming man in the swim trunks standing afloat a body of water makes for a personal viewing experience.
And it was for Elizabeth Watters, who works next door in Copley Place.
"It reminds me of when I was a kid going out to the lake and the little diving platforms that they would have," she said. "I like the way that it changes according to the weather. It's like a little spot of surrealism, I guess, in my day, so it's nice to see."
There have been several eye-catching art installations in Boston, including Janet Echelman's aerial sculpture over the Rose Kennedy Greenway and the changing murals on the Greenway wall in Dewey Square.
Alonzo, the curator, says Boston is becoming a hotbed for temporary public art.
"There are multiple, multiple forms of expression and that's what we want to see — a variety, a real ecosystem develop to support public art in the city," he said.
For Sam Sim, taking a break from his job on Mass. Ave., he's glad to have something to look up at.
"Any kind of art is necessary, I think. It breaks up the monotony of the everyday. So it's refreshing to see something unique or different," Sim said.