Planetarium To Make Cosmic Pop Magic With Tributes To Prince, Bowie, Björk And Beyoncé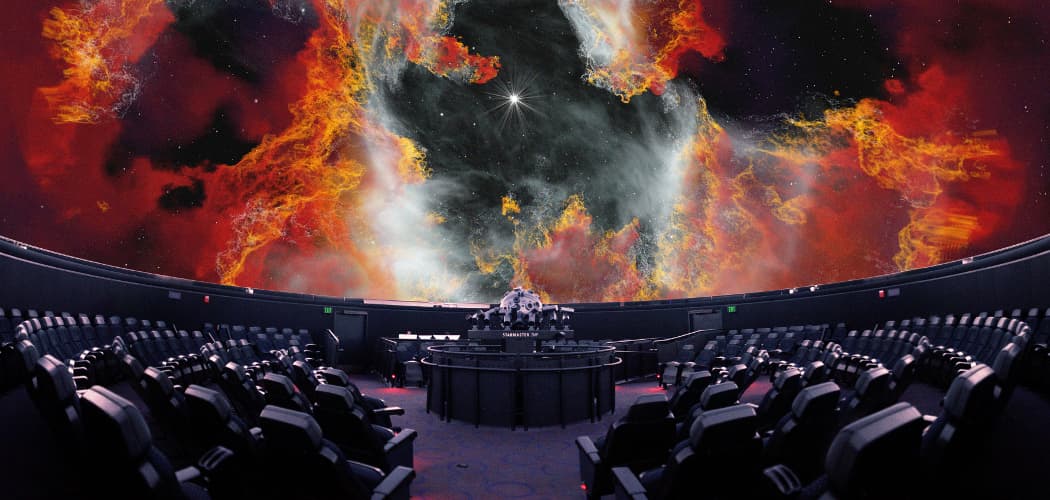 This article is more than 5 years old.
The planetarium probably isn't the place you'd expect to take in an hour-long audio-visual meditation on the artistry of Björk. Or a Beyoncé-themed laser show. Or a multimedia tribute to Prince.
But that is precisely what audiences will have the chance to do this summer with the debut of the SubSpace Project, a series of musical-visual mashups in tribute to four pop music legends at the Charles Hayden Planetarium at Boston's Museum of Science. May 11 will feature David Bowie, June 15 the entirety of Prince's 1984 album "Purple Rain," July 20 Björk and August 24 Beyoncé.
The day that the tickets went on sale, April 21, also happened to be the day that the world learned of Prince's passing.
"I couldn't believe it. We're all kind of stunned," says Dani LeBlanc, a producer at the planetarium.
The timing was especially eerie considering that the series was inspired by the museum's immensely popular space-themed David Bowie tribute in March -- an event conceived as an act of public mourning in response to the singer's unexpected death.
"We are going to tailor our original plans for it to reflect the fact that [Prince] did pass, and this is a tribute and is honoring everything that he created and contributed to the world," says James Wetzel, the museum's adult programs coordinator. "But it will also be a celebration."
The original Bowie show was the brainchild of LeBlanc, who is an ardent fan of the gender-bending pop icon. "The Bowie project was actually very personal for me," she says. "The day that I found out he died … I went in to the planetarium and I was playing a CD of his that I had, and I was playing it as loud as I could and was just looking at the stars. … It kind of helped me cope with things."
The concept proved so popular that the museum added a third show after the first two filled up. (Though the original Bowie memorial shows were free, tickets to SubSpace events are $10.)
"It felt electric. Every song you would hear a gasp, of either excitement and glee, or — when we played 'Blackstar' — it was sort of a gasp and a sigh of sadness. It was really an outlet for his fans to come and just be in a room with people that have a connection with him," says Wetzel. "A lot of feedback that we got out of that [was] people telling us the planetarium is actually the best venue to hear music in the city. You're in the round, and it's state-of-the-art speakers combined with the cutting-edge visuals."
The series is part of a push by the Museum of Science to expand its adult programming. "The goal of this is to create a really new, exciting nightlife experience as a museum that can launch a summer and continue to engage adult audiences," says Wetzel. "And we have a lot of ideas and plans for it, if people respond to it the way that we think that they will."
Bowie's affinity for outer space, expressed most famously in his beloved alien alter-ego Ziggy Stardust, made Bowie and the planetarium an instinctive pairing. But LeBlanc and Wetzel say that the SubSpace visuals will go beyond the generically trippy space-themed projections that people tend to associate with planetariums.
"We wanted to take this opportunity, when we're getting all these new audiences in here, to push the boundaries of what people expect us to be producing," says Wetzel. Björk and Beyoncé in particular have a strong visual component to their music, which LeBlanc hopes to explore in the video design. She even has a dream of getting permission to incorporate Björk's "Stonemilker" music video, an interactive panoramic film shot on a desolate beach in Iceland.
And while the Bowie and Prince shows are an opportunity for fans to mourn those icons and reflect on their legacies, the Björk and Beyoncé shows will offer something else: a chance to engage with two visionary (in both senses) pop giants as they exist in the present cultural moment. With this weekend's surprise release of Beyoncé's visual album "Lemonade," the megastar's work seems especially ripe for exploration.
"We're not picking random Top 40 artists right now that have a hit song or one or two good albums," Wetzel says. "These are people that are going to go down and be remembered."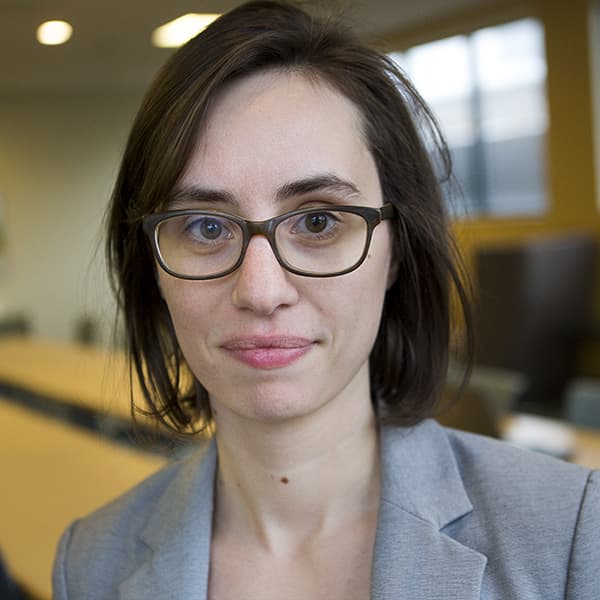 Amelia Mason Arts And Culture Reporter
Amelia Mason is an arts and culture reporter and critic for WBUR.