Boston Arts Groups Find Solutions For Graying Audiences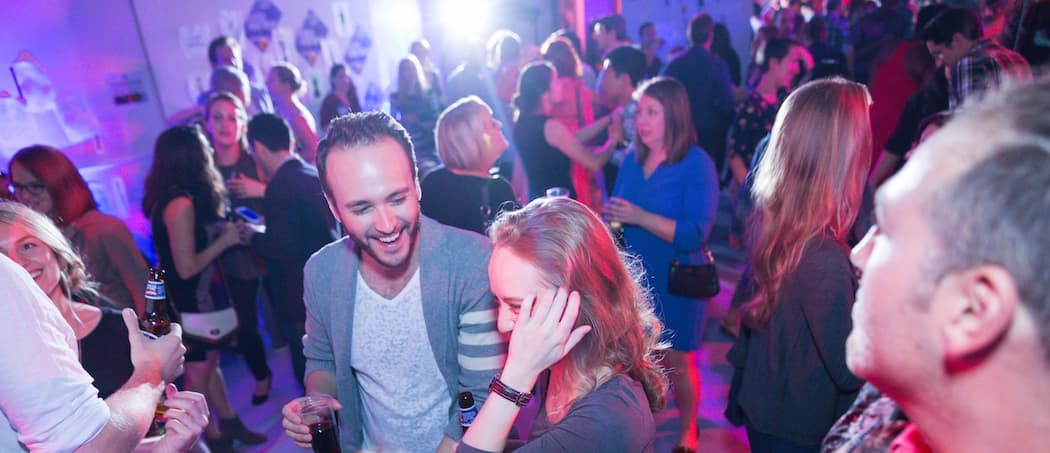 This article is more than 5 years old.
Arts audiences across the country are shrinking, a generation of patrons is dying off, and young people are far less likely than their parents to buy subscriptions or even single tickets. But Boston organizations are showing remarkable resilience despite the national trends.
Take the Boston Symphony Orchestra (BSO). At a time when orchestra audiences nationwide are growing smaller and grayer, nearly 30 percent of BSO concertgoers this season have been under the age of 40. And while ticket sales at nonprofit and regional theaters across the country have been falling for a decade, the American Repertory Theater (A.R.T.) and the Huntington Theatre Company have posted record single-ticket and subscription sales the past two seasons.
"The BSO, the A.R.T. and the Huntington are good examples of the ways in which Boston-area groups are becoming more and more responsive to market pressures," said Catherine Peterson, executive director of ArtsBoston. "The ways people are using their leisure time and making commitments have totally changed. These groups are programming and marketing and packaging themselves in response, and so they can reach younger, more diverse audiences. They find price points that are affordable to people who might otherwise stay away."
A much-quoted Boston Foundation study exposed significant fault lines in Greater Boston's cultural landscape, presenting a high-def portrait of a rich, varied, overcrowded and under-resourced cultural hub. Local arts organizations are perennially strapped for government, corporate and foundation support, the study noted. But Boston cultural consumers tend to be educated, curious, loyal and engaged. And they are "exceptionally supportive" of the local cultural sector.
That kind of support is critical at a time when only one in three American adults visits an art exhibition or attends a live performance of ballet, opera, musicals, nonmusical plays, classical music or jazz each year, according to the latest National Endowment for the Arts figures. The price of admission to theaters, concert halls and museums is going up, while less expensive and increasingly sophisticated alternatives — like "Live in HD" movie theater screenings of top-tier opera, theater and dance performances, not to mention must-see movies and binge-worthy TV — proliferate.
That is why arts organizations have become "much more efficient and effective at targeting people — and at keeping them, which is the real challenge," said Peterson. Organizations with relatively rich resources have staffs that engage in data mining, refining and redefining subscription offerings and programs. Small and midsize organizations do much the same, but on a shoestring.
"It's hard for an organization to focus on both the hard-to-get audiences that they desperately want, while paying attention to their [existing] audiences," said Henry Lussier, Lyric Stage Company of Boston's director of marketing and public relations. "But that's exactly what all of us have to do."
BSO managing director Mark Volpe is quick to point out that the symphony's extraordinary growth in youthful attendance came about as a result of some "aggressive pricing strategies" aimed not only at attracting but keeping young attendees.
"In any given year we're selling thousands of tickets to people under 40 through college cards and the '20under40' program," which offers $20 seats on a first-come, first-served basis, Volpe said.
The BSO has launched a suite of special programs to encourage those concertgoers to come back, including a Casual Fridays series of dress-as-you-will events. These cost between $25 and $45 and include live music before and after the main program, plus an invitation to use BSO-supplied iPads in a designated seating section.
The Huntington has also seen considerable success with 35 Below, a membership program that offers $30 tickets to any show, access to mix-and-mingle events after selected performances and exclusive invitations to other events. In its first year, the company sold seats to 7,600 patrons, or 8.8 percent of the 2010–'11 season audience. By early April this year, the company had already sold 15,300 tickets to patrons under 35. Meanwhile, the Huntington's Community Membership program, an audience outreach effort launched in 2012, works with social service organizations to market and distribute $20 tickets in low-and-middle-income communities. More than 10,000 tickets have been sold to over 2,500 patrons through this effort, which has "significantly helped to diversify our audience over the past four years," according to a Huntington spokeswoman.
Even at the well-heeled, well-attended BSO, though, "there is no question that people are coming to fewer concerts," Volpe said. "Our marketing is reaching a lot more households, [but] it's more work and it is a more cluttered marketplace." In Boston, he adds, "is that people have so many choices. There's just so much more to do."
Indeed, Greater Boston is home to more arts organization per capita than any other United States market, according to a 2014 ArtsBoston survey. But as the Boston Foundation study makes clear, the dense presence of groups means that many remain underfunded.
The Discovery Ensemble, a chamber orchestra made up of talented 20-something musicians that thrived for six seasons under the baton of the charismatic young conductor Courtney Lewis, developed a small but loyal following and brought classical music into Boston schools before shutting down abruptly in 2014. Artistic Director David St. George and his small board determined the ensemble simply couldn't grow or attract the interest of donors in Greater Boston's "saturated performing arts market," George said.
Even Company One, a widely celebrated and forward-looking theater organization in the midst of its 17th season, is still "primarily a volunteer organization" according to Summer L. Williams, a co-founder, frequent stage director, and the director of public relations. Like all of the rest of the organization's leaders, she holds down a separate, full-time job.
"The funding environment has just became more and more difficult for smaller groups in particular," said StageSource executive director Julie Hennrikus. The state agency that is now the Massachusetts Cultural Council had a $27 million budget in 1990, she points out. The current allocation to the agency from the commonwealth is $14 million, and Gov. Charlie Baker has proposed level-funding for next year.
With no funding stream for arts and culture to speak of, the city of Boston has relied in recent years on targeted partnerships — and more than a bit of behind the scenes maneuvering — to advance key parts of its cultural agenda. Former Mayor Thomas Menino's administration worked hand-in-glove with the Huntington and a local developer to build the Calderwood Pavilion at the Boston Center for the Arts, which opened in 2004 and has since become a vital South End destination. Menino worked for more than a decade with developers, theatrical producers and local colleges and universities to save the dilapidated buildings that are now the Boston Opera House, the Paramount Center and the Modern Theater at Suffolk University on the once-seedy, now-vibrant stretch of lower Washington Street in the Theater District.
Mayor Marty Walsh's administration is actively involved behind the scenes to help advance the Huntington's efforts to keep using its longtime home on Huntington Avenue, which Boston University is readying to sell to a local developer. City Hall also has close ties to the Barr Foundation which, with the Klarman Family Foundation, is splitting the $1.4 million cost of Boston Creates, the year-plus effort to develop a 10-year master plan that encompasses the city's arts ecosystem. (Its chief findings will be unveiled June 17 when Mayor Walsh appears at the Americans for the Arts' annual conference, held this year in Boston.)
"What's interesting about Boston," Hennrikus says, "is that all the big institutions were privately founded and funded for so long that an organic [funding] infrastructure never built up."
Though the search for new and better funding sources never abates, an arts ecosystem did build up in Greater Boston over the past few decades, says Lussier. It may be rich and fertile in some spots and scrappy and under-funded in others, but its inhabitants are determined to keep adapting to its particular challenges and building on their own distinctive strengths.
"A lot of people would be surprised that there was a time, as recently as 30 years ago, when Boston wasn't really an arts town," says Lussier. Now it is, he adds, and "that's all just part of our DNA."
Maureen Dezell Contributor, The ARTery
Maureen Dezell is a contributor to The ARTery.