Some Doctors Say Focus Of Opioid Addiction Treatment Must Shift From Medication To Long-Term Recovery
05:15
Play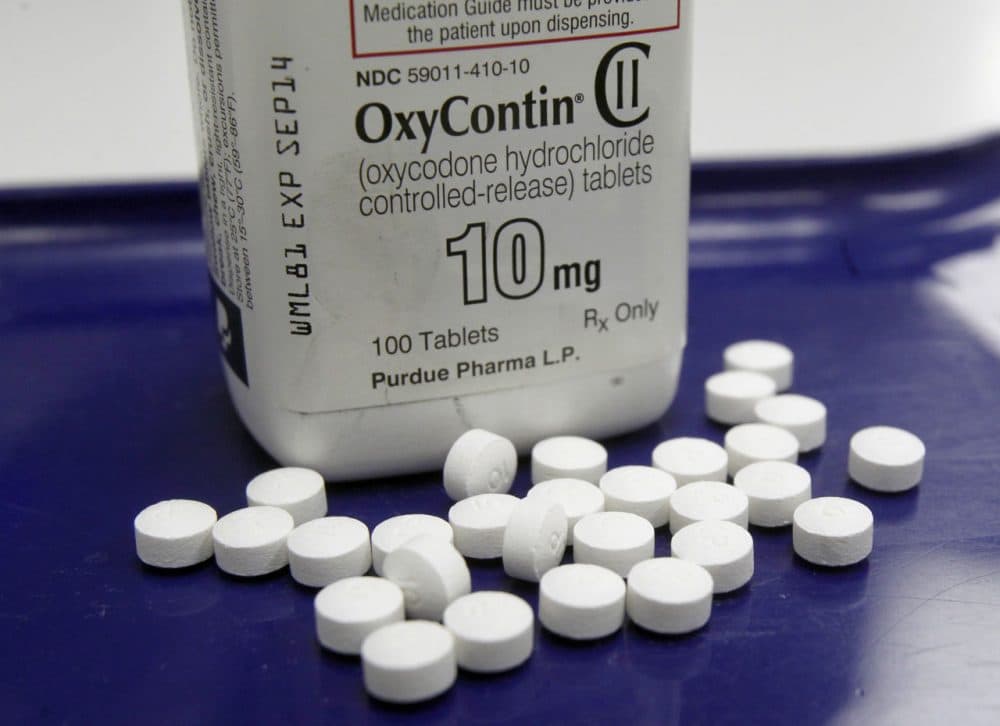 This article is more than 5 years old.
While addiction treatment providers are increasingly recommending that medication be used to help wean people off opioids, some doctors are concerned there is now too much of a focus on medication and not enough on the harder work of long-term recovery from substance use disorder.
During the annual American Society of Addiction Medicine conference in Baltimore last month, a frequently heard statistic was that every 20 minutes someone in the U.S. dies from an opioid overdose.
"Imagine if we had someone in America dying from terrorism every 20 minutes," Vermont Gov. Peter Shumlin said. "You wouldn't have to just take your shoes off at the airport, you'd have to take everything off."
Shumlin became a leading political voice on the opioid epidemic after dedicating his 2014 state of the state address to the problem in Vermont. Shumlin told the 1,800 people at the Baltimore conference that the nation needs their help to reduce the 250 million prescriptions written for opioid painkillers every year.
"Do we have 250 million Americans in chronic pain? Is that what you guys think?" he asked. "Why are we asking pharma to find ways to treat opioid addiction when we can find a direct way — stop passing out painkillers like candy, America. That's my message. That should be your message."
Once people become addicted to painkillers, they often switch to the less expensive street drug heroin. While many states like Massachusetts have implemented prescription drug monitoring programs and improved doctor training about addiction, many physicians say they struggle. They're looking for a balance in how best to treat pain and prevent addiction and they question seeking a cure from the pharmaceutical industry for a problem the industry helped create.
Dr. Alan Weiner started practicing addiction medicine in Holyoke a few years ago.
"I was of the generation of docs that was sold a bill of goods from drug companies that it was our obligation to treat patients for pain," Weiner said. "It was the fifth vital sign and don't worry, patients can handle this and you won't get them addicted. So I charged ahead with this responsibility and as I look back now I see how much I'd become a dealer, a drug dealer."
Much of the research presented at the Baltimore conference suggests that some drugs may now be able to help — with medication-assisted treatment. Most providers say patient outcomes improve when they use medications such as methadone, naltrexone (sometimes marketed as Vivitrol) or buprenorphine (Suboxone).
Pharmaceutical company representatives were at the conference as well — to tell the providers about these and other medications, including the overdose reversal drug naloxone, or Narcan.
Most of the physicians agree that medications are helpful, but they say they're only one small piece of the big recovery picture.
A group of doctors met separately at the conference because they're concerned that providers are losing sight of what they say should be the ultimate goal: long-term recovery. Former White House Drug Czar Dr. Robert DuPont addressed this group. He pointed to the high success rates of treatment programs for doctors with substance use disorders, known as Physicians' Health Programs.
DuPont said Physicians' Health Program should be a model because they follow a patient for five years.
"The disease is lifetime and the fix is short term." DuPont said. "Usually, for most medication-assisted treatment, it's less than six months. What happens then? I want to have a longer term view. Where are they at five years from now? That's what I want to do and that's what we did with the Physicians' Health Programs because they show that it is possible for this biological disease to have five-year recovery being the expected outcome."
DuPont said medications are useful for the physical symptoms of substance use disorders, but they need to be supplemented with treatment for the psychological symptoms.
During that separate meeting of doctors — many of whom are in recovery — DuPont said treatment must include human connection and fellowship, similar to what's touted by groups such as Alcoholics Anonymous. This group of doctors didn't seem to need much reminding — as they began and ended their meeting in 12-step fashion.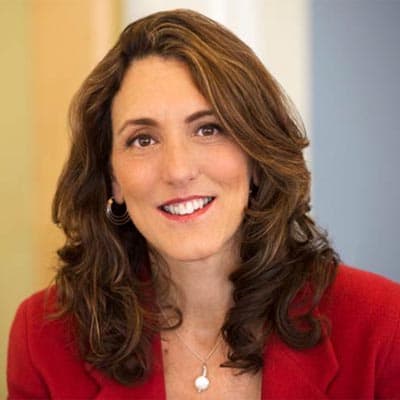 Deborah Becker Host/Reporter
Deborah Becker is a senior correspondent and host at WBUR. Her reporting focuses on mental health, criminal justice and education.