A.R.T. Brings Women's Activist And Artist Eve Ensler's Memoir To The Stage
06:25
Play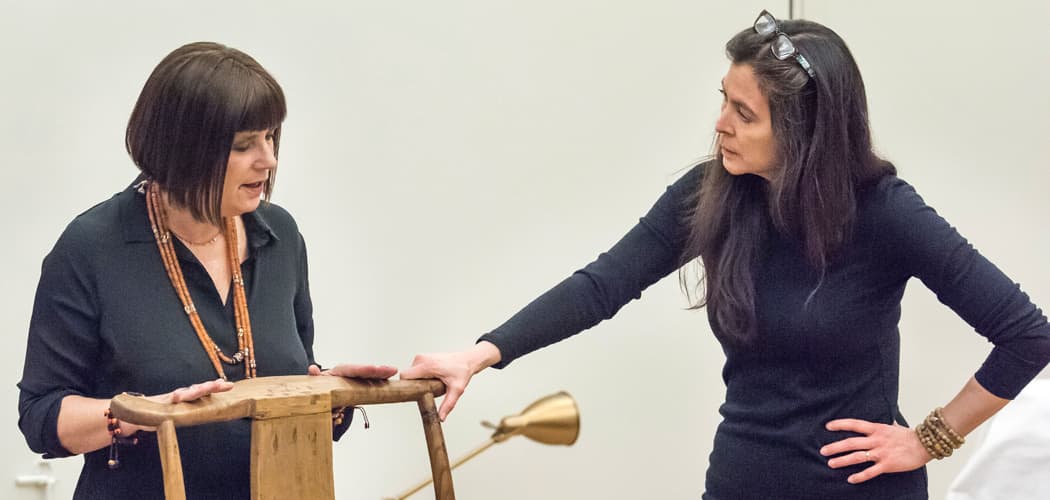 This article is more than 5 years old.
No experience is lost on Eve Ensler. Ensler is an author and artist who has immersed herself in the cause of stopping violence against women.
Her activism began personally. She says growing up, she suffered her father's abuse — verbal, physical and sexual. Since then, the idea of the human body, and ownership of it, has been at the heart of her work. In the mid-1990's Ensler wrote the iconic play "The Vagina Monologues." She has worked with women around the world, especially in Africa, in the Democratic Republic of the Congo. It's a lush paradise ravaged by war. Families, and women in particular, are targeted for violence.
Three years ago, Ensler wrote her memoir. She wrote it after surviving a scare with advanced uterine cancer. The cancer, she says, led to her reconnecting with her body, from which she had felt separated for many years because of the abuse.
"We're divided from each other, we're divided from the earth, we're divided from ourselves, we're divided from our bodies," Ensler says. "And I hope this play is about seeing what an illusion that is — that everything is connected to everything else. And I think when you start to realize that, then not only are you responsible, but you're also not alone. You're connected to something much bigger than yourself."
Now, Ensler has collaborated with the American Repertory Theater in Cambridge to adapt her memoir for stage. The result is a one-woman show, featuring Ensler. Like the memoir, it's called "In the Body of the World." Its world premiere is in previews at the A.R.T. this week.
Here's a preview:
Ahead of the opening, Ensler joined WBUR's All Things Considered host Lisa Mullins to discuss her life and her life's work.
---
Interview Highlights
On violence, both global and personal 
"We have to know and have to understand that every single thing that happens on this planet is in one way connected to us. All you have to think about is Congo, where war is being fought for coltan, which goes into our iPhones and our Playstations and our computers. And you understand that every time you use your computer, someone is going to a mine in the Congo, raping hundreds of women in the village in order to get to that mine, to get that coltan, which will sell to the market, to the internationals, that will go into your computer and serve you."
On how surviving cancer changed her life 
"It's six years [since the cancer] and I'm really well. Cancer changed everything, absolutely for the better. I don't want to romanticize cancer … but we're taught in this culture that everything that happens to us is doom and gloom and bad and horrible. And I just think it's not the way to face things. Look, if I had died from cancer, if my cancer comes back tomorrow, I will go through this journey, and I will keep going, and I will be sad to die because I love being alive, particularly this time of year. I love life. But I am grateful that cancer stripped away what had to be stripped away in me. So I am living now with so much more peace, with so much more happiness, with so much more connectedness to people, with so much more openness. And that is as good as it gets here. If, in fact, we are here to learn how to love, which I think is what we're here to do, to learn how to truly, truly, deeply love and really give ourselves and serve and be generous and be connected, cancer was the best teacher I ever had."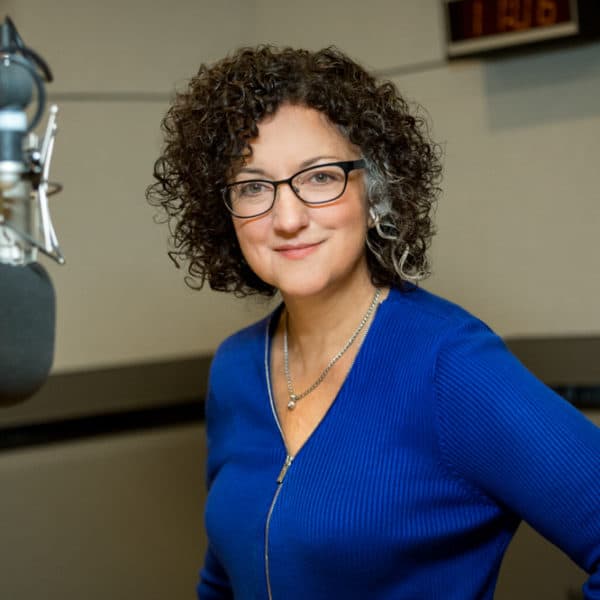 Lisa Mullins Host, All Things Considered
Lisa Mullins is the voice of WBUR's All Things Considered. She anchors the program, conducts interviews and reports from the field.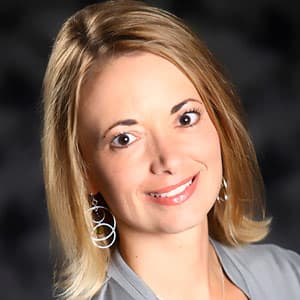 Lynn Jolicoeur Producer/Reporter
Lynn Jolicoeur is the field producer for WBUR's All Things Considered. She also reports for the station's various local news broadcasts.