Driver In Fatal Crash That Killed State Trooper Held On $500K Bail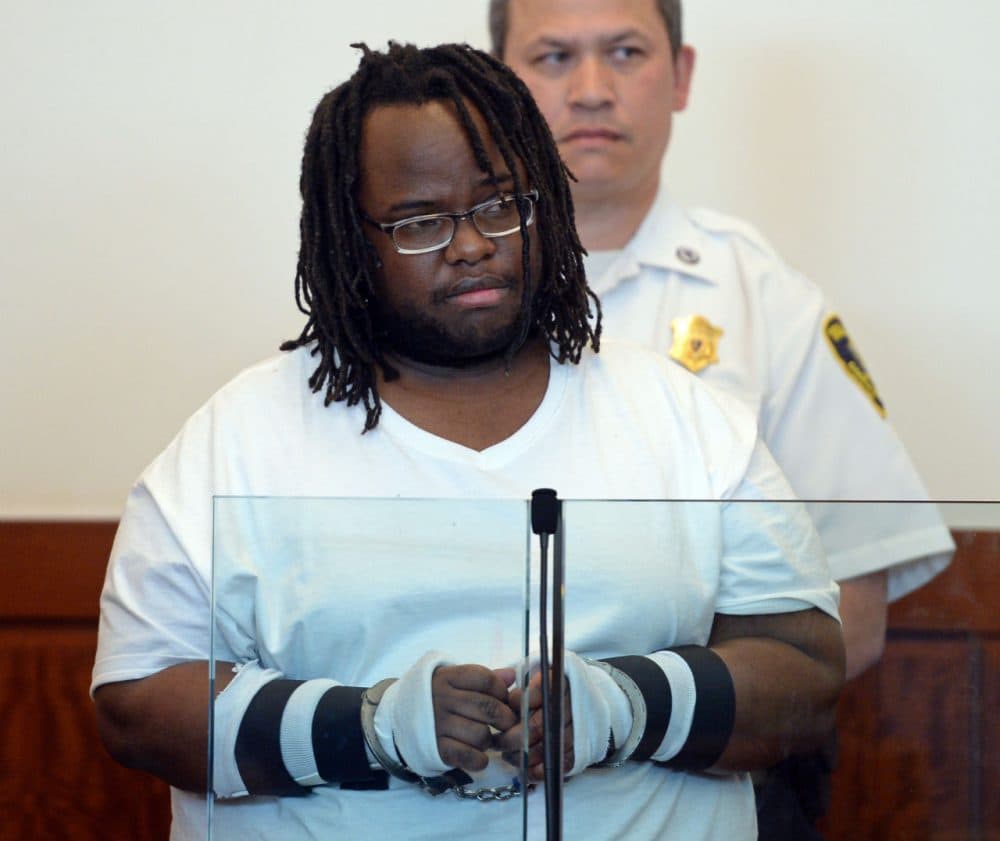 This article is more than 4 years old.
The man charged with crashing into a police vehicle on the Massachusetts Turnpike resulting in the death of a state trooper has been arraigned.
David Njuguna, of Webster, pleaded not guilty Wednesday to manslaughter and related crimes in the death of 44-year-old Trooper Thomas Clardy.
Clardy had stopped a car for a traffic violation in Charlton on March 16 when his cruiser was hit by Njuguna's vehicle. Witnesses say Njuguna's car had swerved across all three travel lanes without slowing.
Clardy was later pronounced dead at a hospital. The 30-year-old Njuguna was hospitalized with serious injuries.
Njuguna was held on $500,000 cash bail.
Prosecutors allege that Njuguna had smoked marijuana shortly before the crash. Njuguna's attorney, Peter Ettenber, says Njuguna denies he was high on the drug.
The arraignment comes as the state debates the inclusion of a ballot question that seeks to legalize recreational marijuana.
Gov. Charlie Baker, who has been vocal about his position against legalization, released a statement saying he "hopes the person responsible for this tragic incident is prosecuted to the fullest extent of the law."
The statement continued, saying Baker is working hard to oppose "the legalization of marijuana that would lead to expanded use as the Commonwealth fights the deadly opioid and heroin epidemic."
In response to Njuguna's arraignment, Commonwealth Dispensary Association executive director Kevin Gilnack said the association believes no one should be behind the wheel while impaired.
"We support providing law enforcement with scientifically-grounded tools so as to best address all aspects of impaired driving and will work with all stakeholders to help prevent any future tragedies," Gilnack said in a statement.
He added that all patients are given personal consultation and educational materials at dispensaries about how to safely consume medical marijuana.
With reporting by The Associated Press and WBUR's Newscast Unit
This article was originally published on May 18, 2016.