Federal Transit Official Offers Boost To Redesigned Green Line Extension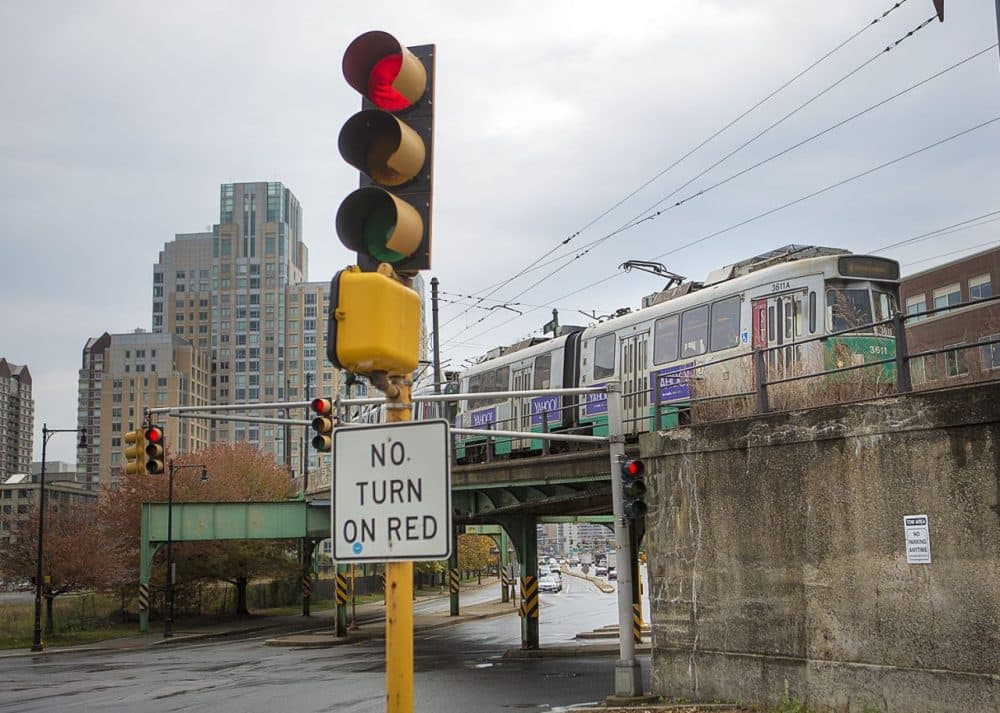 This article is more than 5 years old.
The scaled-back plans for the MBTA's Green Line Extension (GLX) have received early support from a key federal transit official.
In a letter obtained by WBUR Friday, Mary Beth Mello, the Federal Transit Administration's regional administrator, said it is the "preliminary view of ... [the FTA] that the proposed re-scoping of the GLX is consistent with the scope of work and the expected benefits of the original project," which had received approval and nearly $1 billion in federal funding.
But Mello's letter to state Transportation Secretary Stephanie Pollack adds that the "FTA awaits additional, more detailed material from the [interim project management team] to confirm our preliminary view."
On May 9, state transportation officials voted to tentatively move forward with the scaled-down extension project, which would relocate Lechmere Station and bring six new T stations to Somerville and Medford.
The revised plan was offered after the cost estimate for the original project ballooned from $2 billion to $3 billion. The scaled-back design has an estimated cost of $2.3 billion, according to MBTA officials.
The GLX relies on nearly $1 billion in federal funds, and the FTA must approve the modified proposal — and modify the original federal grant.
In the letter, Mello said the "FTA must now undertake a comprehensive review of the revised costs, schedule, project management plan, and financial plans, the risks inherent in the redesigned project, and the technical capacity of the MBTA project management team."
The FTA must also evaluate the project's compliance with the Americans with Disabilities Act. In an effort to reduce costs, the extension's slimmed-down stations would include fewer elevators and no escalators.
Though the words of support from the FTA are preliminary, Mello in her letter dated May 20 said she "commend[s] the [interim project management team] for its diligence and extraordinary efforts to revive the Green Line Extension in the face of your fiscal challenges. We look forward to working with you to see the FLX through to completion."