Commentary: Trump Endorsers Will Need To Avoid Quoting Past Presidents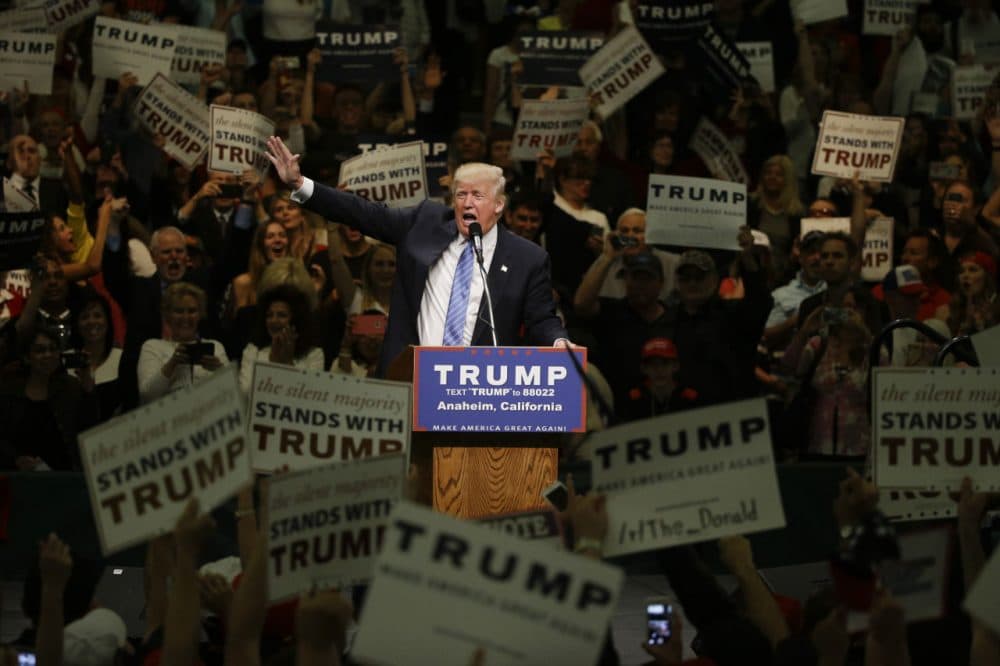 This article is more than 5 years old.
Many Republican officials — like House Speaker Paul Ryan — are wrestling with how they might endorse Donald Trump without sounding unprincipled and hypocritical.
That will be a problem for GOP speechwriters as they consider what quotes they might use from past Republican presidents that don't conflict with Trump's pronouncements.
Here are three quotes they probably won't be citing in speeches at the Republican National Convention:
Ronald Reagan: "Tear down this wall."
You won't hear that because it would seem to contradict the spirit of Trump's famous statement: "I would build a great wall. And nobody builds walls better than me, believe me."
Dwight D. Eisenhower: "This world of ours ... must avoid becoming a community of dreadful fear and hate, and be, instead, a proud confederation of mutual trust and respect."
You won't hear that because it seems in conflict with Trump saying things like: "When Mexico sends its people, they're not sending their best… They're sending people that have lots of problems, and they're bringing those problems with us. They're bringing drugs. They're bringing crime. They're rapists. And some, I assume, are good people."
Abraham Lincoln: "With malice toward none, with charity for all, with firmness in the right as God gives us to see the right, let us strive on to finish the work we are in; to bind up the nation's wounds; to care for him who shall have borne the battle..."
That quote from Lincoln's second inaugural address would clash with many Trump comments. "With malice toward none, with charity for all," doesn't seem in sync with Trump's call for mass deportation of an estimated 11 million undocumented immigrants. Care for those who "have borne the battle" clashes with Trump denigrating former POW John McCain. "He's not a war hero," Trump said. "He's a war hero because he was captured. I like people who weren't captured."
Todd Domke is a Republican political analyst and a regular contributor to WBUR Politicker. He tweets @ToddDomke.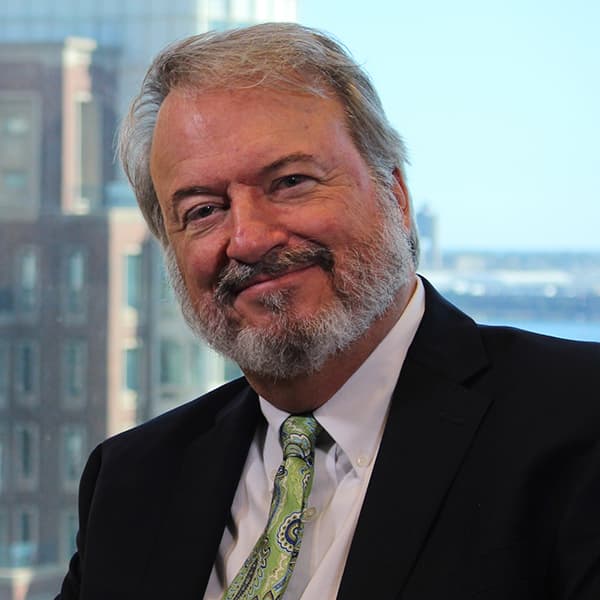 Todd Domke Republican Political Analyst
Todd Domke is a Republican political analyst for WBUR.