MassDOT Partners With Waze In Hopes Of Easing Traffic In Mass.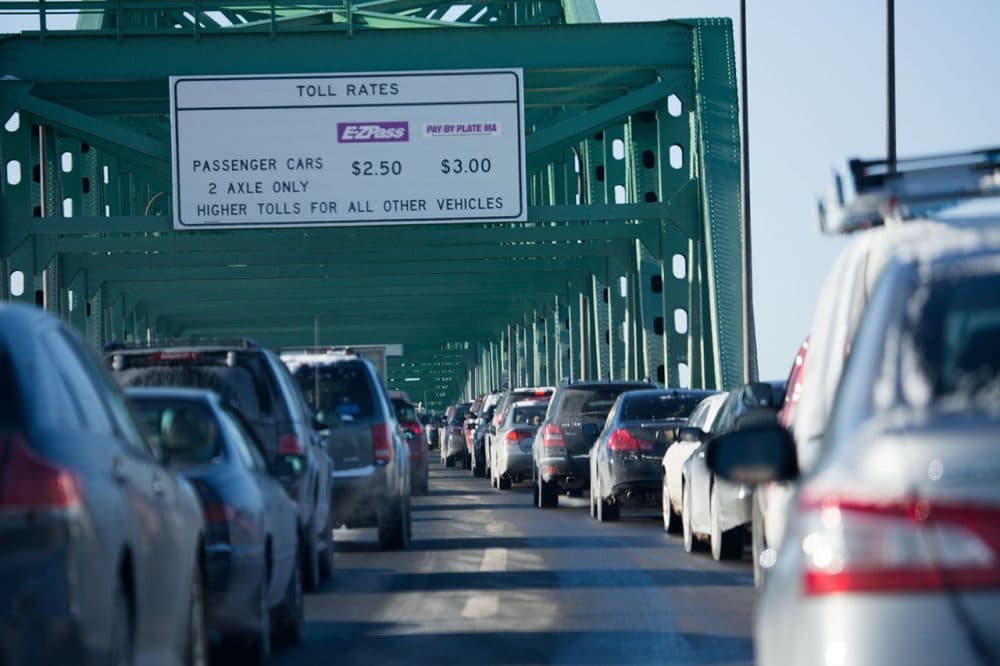 This article is more than 6 years old.
The Massachusetts Department of Transportation is hoping to ease congestion on the state's roadways by tapping data.
MassDOT announced Thursday that the agency is partnering with Waze -- the Google-owned app that provides users with real-time traffic conditions.
The data-sharing partnership will be a two-way venture: Waze will provide MassDOT with anonymized information from its users about slow-downs and other traffic conditions. MassDOT will provide Waze with information about construction and road closures. The partnership is part of Waze's Connected Citizen Program, which has similar partnerships worldwide.
"Through the use of traffic data, the MassDOT-Waze partnership will assist in making future investments in highway infrastructure projects that will improve driver safety and promote economic development," Transportation Secretary Stephanie Pollack said in a statement.
The MassDOT-Waze partnership builds off of a partnership Waze already has with the city of Boston. That partnership began last year. And since then, Boston has been using Waze data to assess traffic flow and ease congestion in places like the Seaport District. There are currently more than 709,000 monthly active users of the Waze app in Boston, according to the company.
"Waze is excited to extend this data exchange to MassDOT to further optimize local driving experiences statewide," Paige Fitzgerald, the program manager of Waze Connected Citizens, said in a statement.