Congresswoman Clark And Other Leaders Rally In Boston Against Gun Violence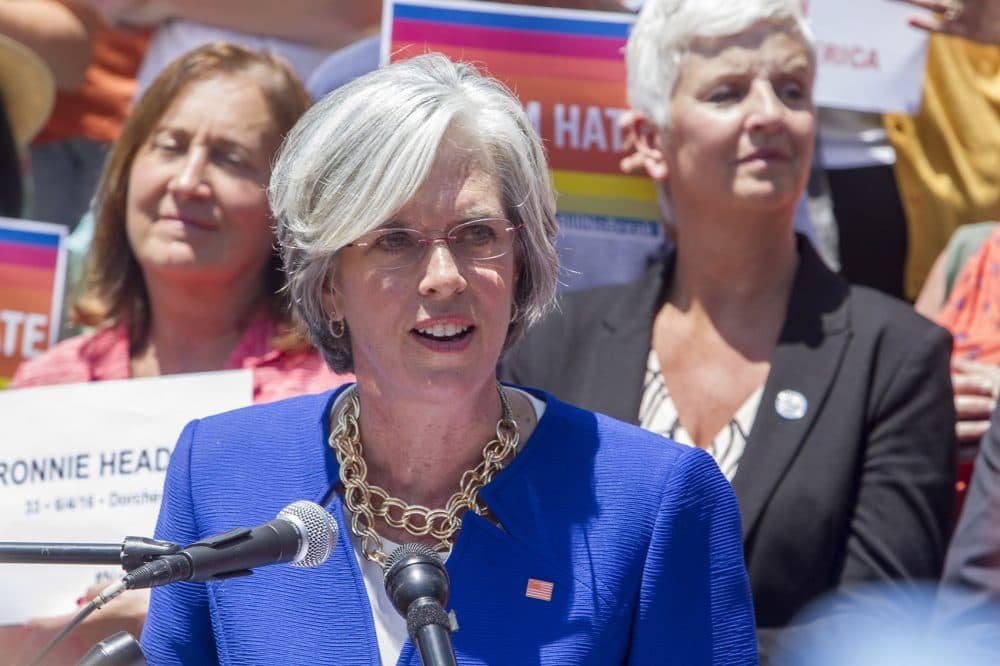 This article is more than 4 years old.
A week after leading congressional Democrats in a sit-in on the U.S. House floor, Congresswoman Katherine Clark is preparing for a vote on gun legislation on Capitol Hill.
Clark, along with federal, state and local officials including U.S. Rep. Joseph Kennedy, Boston Mayor Marty Walsh and state Attorney General Maura Healey, spoke at a rally against gun violence at the State House Thursday.
Clark said when it comes to gun violence, the time has come to turn words and grief into action. She said the country is not going to allow routine massacres to become some sort of grisly normal.
"We are America. We are Massachusetts. We sit in the cradle of innovation. We know that we can balance civil liberties, our rights under the Constitution, with common sense measures that protect our families and our children," Clark said on the steps of the State House.
She said that as the rally was taking place, she received word U.S. House Speaker Paul Ryan will allow a vote on a provision that would prevent terrorists on a watch list from being able to purchase guns.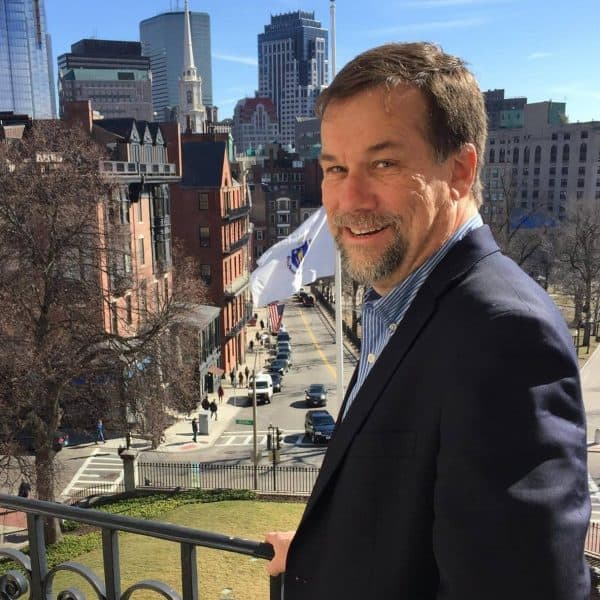 Steve Brown Senior Reporter/Anchor
Steve Brown is a veteran broadcast journalist who serves as WBUR's senior State House reporter.