MBTA Is Still In 'Very Tough Shape,' Baker Says One Year Into Control Board's Tenure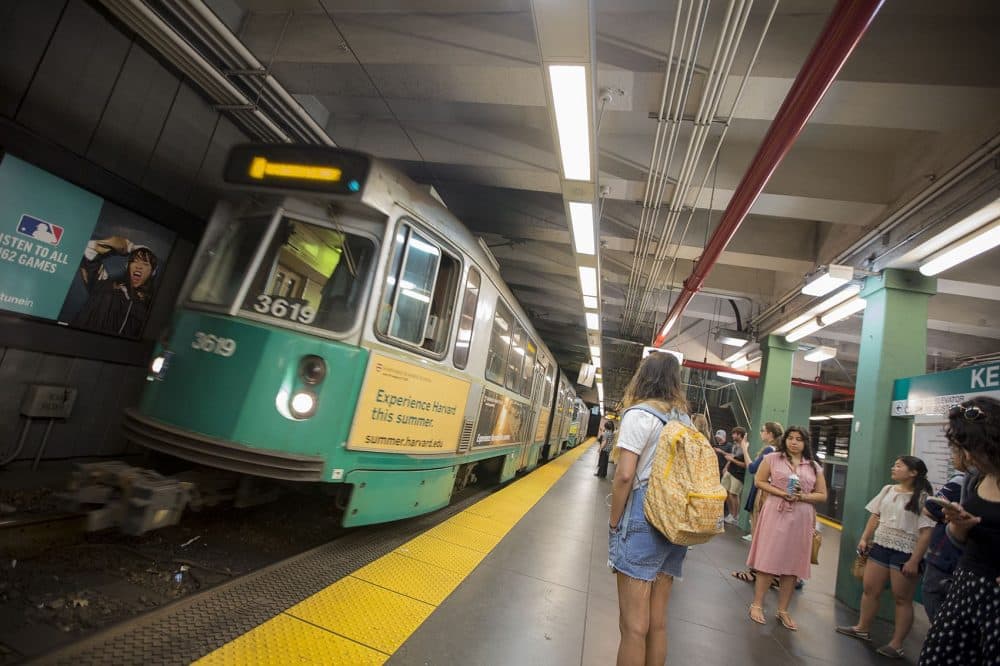 This article is more than 4 years old.
Gov. Charlie Baker says a lot has been accomplished at the MBTA over the past year since the Fiscal Management and Control Board took over, but more needs to be done to improve a system that remains "in very tough shape."
"The good news? Every day the T manages to safely move over a million riders from where they are to where they need to go," the governor told reporters Wednesday. "The bad news? The T was in, and is still in, very tough shape."
The FMCB was created by the Legislature last year after a series of heavy winter storms crippled the T. Baker called a press conference on Wednesday to offer his assessment of the transit agency exactly one year after the FMCB began overseeing the its finances.
"Everybody wins if the T delivers a reliable, dependable, affordable service to the region's riders," Baker said. "Everybody wins if the T gets its act together operationally and financially, and everybody wins if the T takes the task of becoming a 21st century transportation system to heart."
Baker lauded several improvements made to the system in the past year. He says the T's operating expense budget, which had been going up 5 percent a year for the past 15 years, stayed level from fiscal year 2015 to fiscal year 2016. He says for the first six months of this year, operator absenteeism was down almost 25 percent and overtime expenses are down 30 percent. Dropped bus runs are also down by a third. He noted that above ground sections of third rail had been replaced, and other much-needed fixes to system infrastructure had been made.
Baker says the focus as the FMCB enters its second year will continue to be on operating expenses and operating performance.
"Any savings can and will be plowed back into pay-as-you-go capital investments or other opportunities to improve rider experience," Backer said.
The governor is calling for an overhaul of the T's employee pension system, which he says is in "free fall." He says it's a $1.5 billion system with a $1 billion shortfall that is losing $89 million a year in assets.
"We believe the T's pension system cannot survive as a standalone entity, and will be recommending it be managed by the state's PRIM system when the Legislature returns in January," Baker said.
Baker did say the T is not underfunded, and pointed out that for years the T never spent its allotted capital budget despite operating with very old infrastructure. Advocates for T riders disagree the system is not underfunded.
"The revenue needed in order to ensure that the commonwealth has a vibrant transit system across the state, that's a conversation that needs to continue," said Josh Ostroff, interim director of Transportation for Massachusetts. "We need to be signaling to business leaders and municipalities that we need a comprehensive approach to funding transportation, and I think the governor is right to focus on reforms, but revenue can't wait and we need to be exploring that in the legislative session to come."
Late Wednesday, Boston Carmen's Union President James O'Brien issued a statement agreeing with the governor and the FMCB that they have a shared responsibility to put riders first and bring Massachusetts the public transportation system it deserves, but warned against moves toward privatizing parts of the system.
"It's clear that the MBTA needs investment in its system and employees — not private companies," the statement read. "The members of the FMCB must weigh all of the options before them and evaluate the long term effects that their decisions will have on the MBTA."
This article was originally published on July 20, 2016.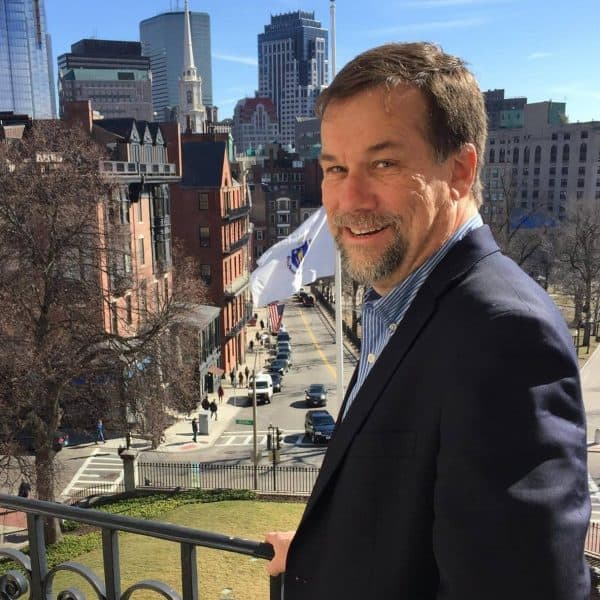 Steve Brown Senior Reporter/Anchor
Steve Brown is a veteran broadcast journalist who serves as WBUR's senior State House reporter.