Gov. Baker Signs Real ID Law To Comply With Federal Standards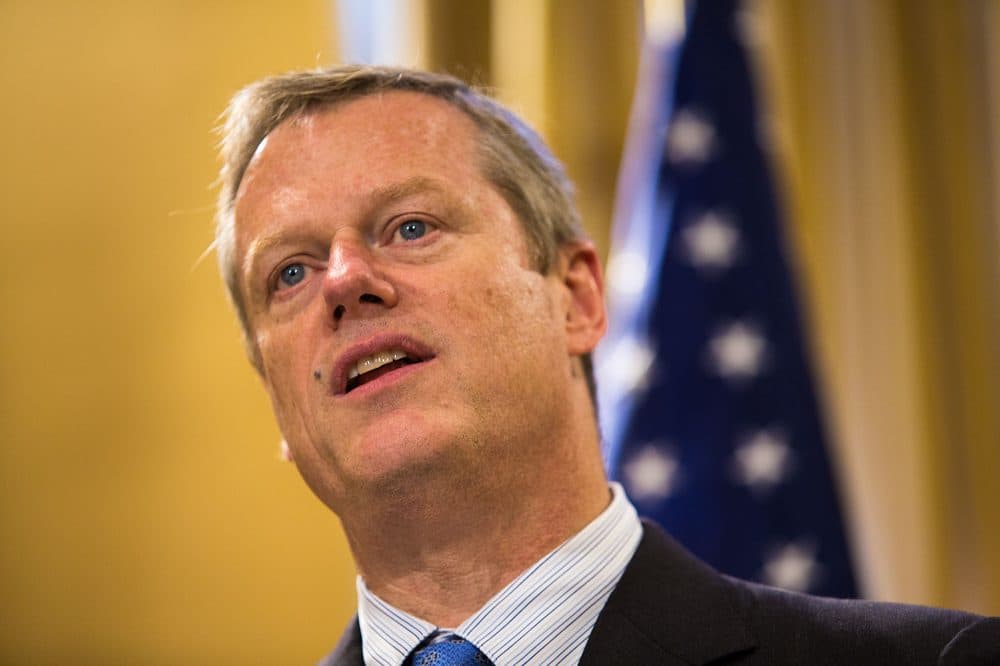 Gov. Charlie Baker signed legislation Tuesday that will put Massachusetts drivers' licenses in compliance with the federal Real ID Act.
The federal law, an anti-terrorism initiative, sets standards for states to develop forms of ID that ensure accuracy and integrity.
Baker says current Massachusetts licenses do not meet that standard, and unless changed, residents would no longer be able to use them to board a domestic flight, or gain entry to a federal building.
"The big message that I would give to Massachusetts drivers, generally, is that the goal here is going to be to make this as painless as possible to people," Baker said. "And it's not something anybody's going to have to do anything about right away."
Officials will begin issuing the compliant licenses in the fall of 2017. Drivers will have to prove their identity and legal status to be in the country to qualify.
The Massachusetts Immigrant and Refugee Advocacy Coalition criticized the move Tuesday.
Its legislative coordinator, Amy Grunder, said the requirement that an applicant for an ID show lawful status can harm vulnerable populations, "including vulnerable U.S. citizens, documented immigrants and undocumented immigrants, but especially the former, who may needlessly lose access to drivers' licenses under [Baker's] amendment."
On Tuesday, the Massachusetts Department of Transportation unveiled its new driver's license and Massachusetts ID design. The design is to be phased in — as residents' licenses expire — over five years at no cost, according to a statement from MassDOT.
The new licenses and IDs include some of the features required by the Real ID Act Baker signed into law, according to the statement. The Registry of Motor Vehicles says it is still in the process of adding all the information required by the federal law, but will do so by the time it is needed.
According to federal guidelines, Americans will need compliant identification by October 2020 to board a plane or enter a federal building.
With additional reporting by the WBUR Newscast Unit
This article was originally published on July 26, 2016.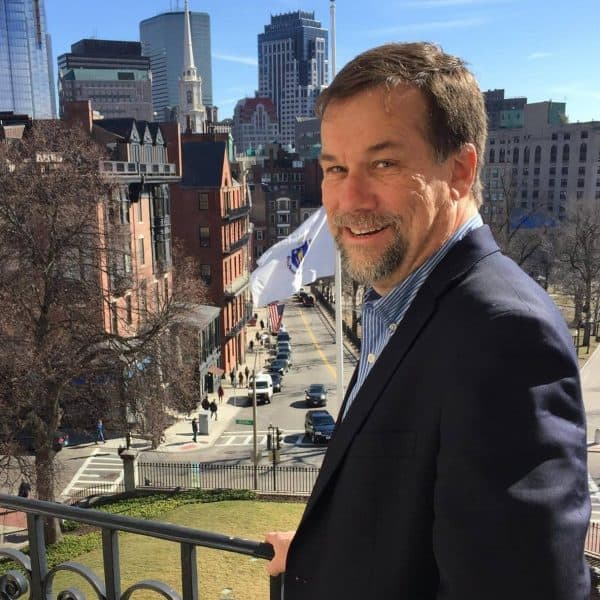 Steve Brown Senior Reporter/Anchor
Steve Brown is a veteran broadcast journalist who serves as WBUR's senior State House reporter.