Lowy Confirmed Unanimously To Supreme Judicial Court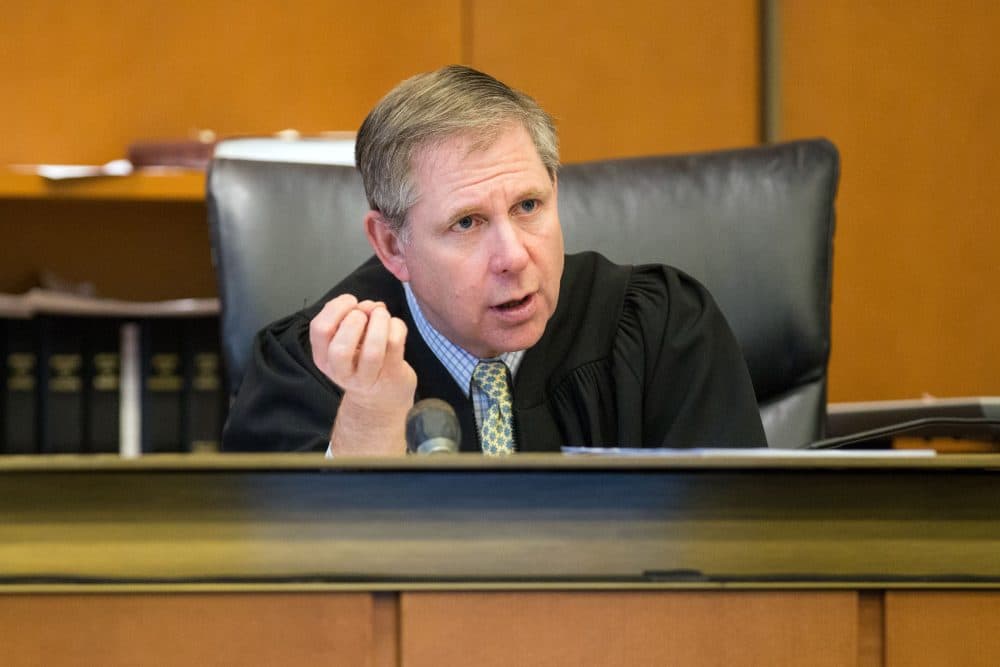 This article is more than 4 years old.
David Lowy, a Superior Court judge with close ties to Gov. Charlie Baker and others in state government, was confirmed to the Supreme Judicial Court bench Wednesday.
The Governor's Council, which held an eight-hour confirmation hearing for Lowy last week, voted unanimously to confirm him to the state's high court. He was one of Baker's two pending nominees to the SJC. The Governor's Council recently confirmed Justice Frank Gaziano for a seat on the top court.
"I want to congratulate the administration on an outstanding nominee. He is a great jurist and he is going to be a great addition to our Supreme Judicial Court," Councilor Terrence Kennedy said, making the motion to confirm Lowy.
Lowy worked with Baker in the administration of former Gov. William Weld as deputy legal counsel before Weld put him on the district court bench in 1997. The late Gov. Paul Cellucci elevated Lowy to the Superior Court in 2001.
In a statement, Baker congratulated Lowy on the confirmation, calling him "a highly experienced and dedicated jurist."
The eight-member elected Governor's Council has now confirmed two of the three nominees Baker has sought to put on the SJC this summer to fill vacancies caused by retirements before the court picks up again in September. The council is expected to hold a confirmation hearing for the third Baker nominee, Kimberly Budd, Aug. 3 and vote on her confirmation a week later.
SJC Chief Justice Ralph Gants has expressed the importance of having the new justices seated on the bench before the court opens a new session and begins to hear cases again in the fall.
With additional reporting by the WBUR Newsroom
This article was originally published on July 27, 2016.