DA Says Woman Slain In Woods Struggled With Male Assailant
This article is more than 4 years old.
Vanessa Marcotte, the woman found slain in the woods in a central Massachusetts town earlier this week, appears to have struggled with her male assailant, officials said.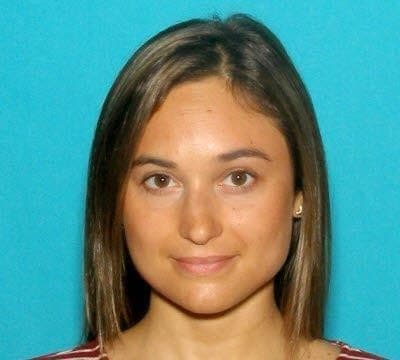 Marcotte, a 27-year-old account manager at Google, went missing during a run while visiting her mother in Princeton. Her body was found Sunday night by a state police canine unit about a half-mile from her mother's home.
On Thursday afternoon, Worcester County District Attorney Joseph Early Jr. said they believe the killer to be a man and that their struggle would have given him some visible injuries. Early also said police have narrowed the timeline of the attack to Sunday, Aug. 7, between 1 and 3 p.m. in the area of Brooks Station Road.
"There was a struggle between Vanessa and her assailant that led to scratches, cuts, scrapes and, or bruises," Early said during an afternoon press conference.
The district attorney asked anyone who might have seen a man with the described injuries or a vehicle in the area during the identified time period to call the investigation's tip line at 508-453-7589.