Report Finds Neglect And Abuse At Mass. Special Education School
Resume
First in a two-part series. Read part two. 
A new report issued by a nonprofit group responsible for protecting the rights of people with disabilities has outlined neglect and abuse of special needs students at a residential school in Middleborough.
The Chamberlain International School is one of 56 residential special education schools in the state. It serves students with conditions that are often too difficult for public schools to address.
But in a report out Monday, the Boston-based Disability Law Center found that the school has failed to prevent students from trying to harm themselves and from fleeing campus. In a statement, Chamberlain called the report flawed and biased. (Read its full response here.)
Private special education schools such as Chamberlain are also the focus of a recently completed investigation by WBUR and the investigative news agency The Eye.
What The DLC Found
White fences and stone walls line the campus of the Chamberlain school, which is tucked away on nearly 20 acres of land, about 30 miles south of Boston.
Many of the school buildings are converted Colonial-style houses, painted a crisp white and adorned with dark green shutters. On the day of our visit, the grounds were immaculately manicured with giant peonies in full bloom.
The serene environment is strategically manufactured to an extent. School officials say it's meant to be a calm place for a student body craving normalcy.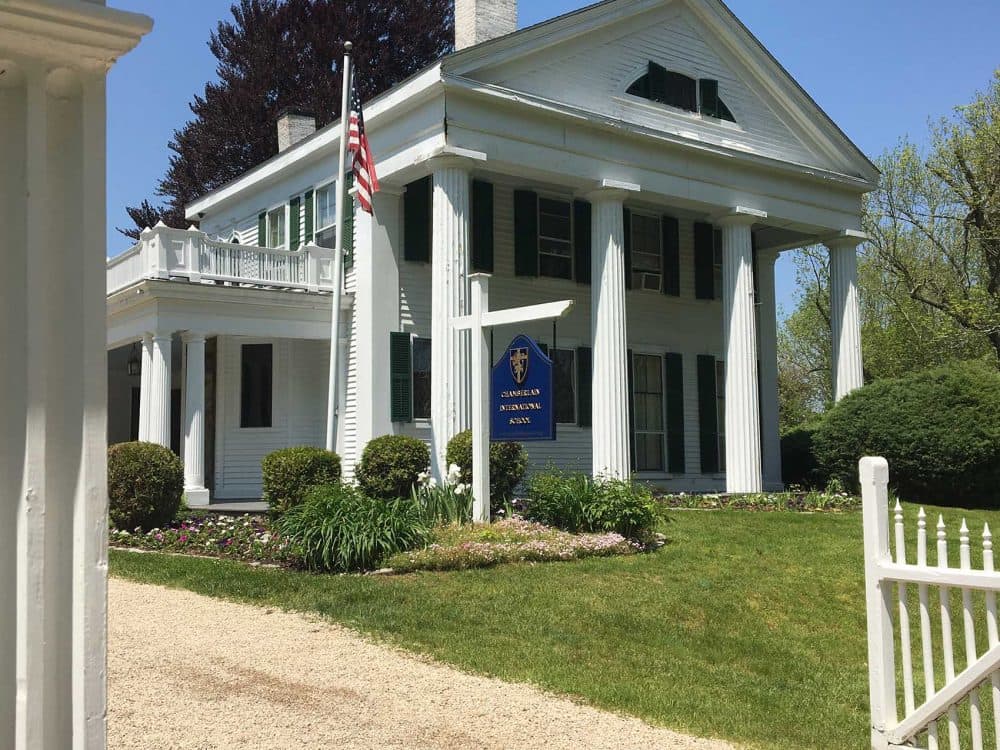 "We do not like to stigmatize our students, but all of them have come to us after a long history of placements outside of their home, outside of public school; many have been through psychiatric hospitalizations," said Sarah Norfleet, Chamberlain's director of marketing and communications. "We see our students as really bright, unique individuals who have incredible strengths — who have, you know, incredible challenges that they've had to face, lifelong challenges."
There are more than 100 students at Chamberlain, ranging in age from 11 to 22 years old. Most of them live on campus, and they're a combination of in-state, out-of state and international students.
And they represent a wide range of diagnoses, including autism, severe anxiety and depression and self-injurious behavior like cutting.
In its report, the Disability Law Center concluded that Chamberlain is, in some ways, ill-equipped to handle the complex needs of its students.
"This is a private school very much focused on students with emotional and behavioral disabilities, and despite that being the group for which this school is designed, the law center found that there were these problems with how these students are treated," said Stan Eichner, the DLC's head litigator.
Problems, per the DLC, like: failing to prevent student suicide attempts and cutting; inadequately supervising students, leading to repeat runaways from campus; failing to properly investigate cases of bullying; as well as verbal and emotional abuse by some staff.
The law center is a nonprofit with federal authority to protect the rights of people with disabilities. It's been investigating Chamberlain for more than a year after receiving complaints of what it called in a court filing "serious allegations of abuse and neglect by staff against students."
Eichner said the organization found some of the allegations to be without merit.
'Every Time The Phone Rings, I'm Scared'
WBUR and The Eye spoke with nearly two dozen parents and relatives of current and former students of the school, including Renee Mazer, who told us that she "[does] not trust Chamberlain to take care of my son."
The DLC investigation was spurred in part by complaints from Mazer, who lives in the Philadelphia area. Her youngest son is on the autism spectrum and has been at Chamberlain for over two years now.
"Every time my phone rings, I'm scared I'm going to get a call that he's dead, or in a hospital somewhere," she said.
At the request of the boy's father, who retains sole custody of the 17-year-old, we've agreed not to identify the boy.
According to a report from the Department of Early Education and Care, obtained by WBUR and The Eye, the boy was hospitalized for four days. State investigators say the boy appears to have ingested an unprescribed medication.
The law center's report cites several instances of medication error at the school. No names are used, but one case matches the experience of Mazer's son. The report says the student was found unresponsive and sent to a local hospital before being transferred to Boston. It says the student had a strong, non-prescribed anti-psychotic medication in their system.
Chamberlain's program director, Diane Wilson, says the school conducted an internal investigation into the boy's hospitalization, but could not pinpoint the source of the substance.
"We were not able to determine how the student could have obtained the medication that was in question," she said. "What's important to note is that we're the ones who supplied the hospital with that information. We asked them to test for a wide variety of medications because we were concerned about the student's safety."
Investigators from the Massachusetts Department of Early Education and Care told the school it needed to reevaluate its policy around administering medications. The school says its medication error rate is now lower than most local hospitals.
Some of Mazer's allegations were among those deemed to be without merit by the law center. Her son remains at Chamberlain. The boy's father declined to comment on why.
Defenders And Critics Of The School
Opinions on just how well Chamberlain meets the needs of its students depend somewhat on whom you ask.
School officials connected reporters with several parents who consider Chamberlain to be a second home for their children.
Take Laura Matacchiera, of Hainesport, New Jersey. "Chamberlain has been the most successful with her," Matacchiera said of her daughter. "They work with her and her type of population excellent. They're just, I can't say anything bad about them."
We've agreed not to name Matacchiera's 19-year-old daughter in order to protect her medical privacy.
After her daughter spent time in and out of a New Jersey state psychiatric hospital, Matacchiera says the family fought to get the girl back at Chamberlain, where she'd had great success in 2013. The daughter is now a residential student at the school.
"We knew we wanted her there, she wanted to be back there, so, truthfully, you can sleep at night because you know where your child is," Matacchiera said. "When she was in the state hospital, I worried. I know she's getting appropriate care and they're caring at Chamberlain."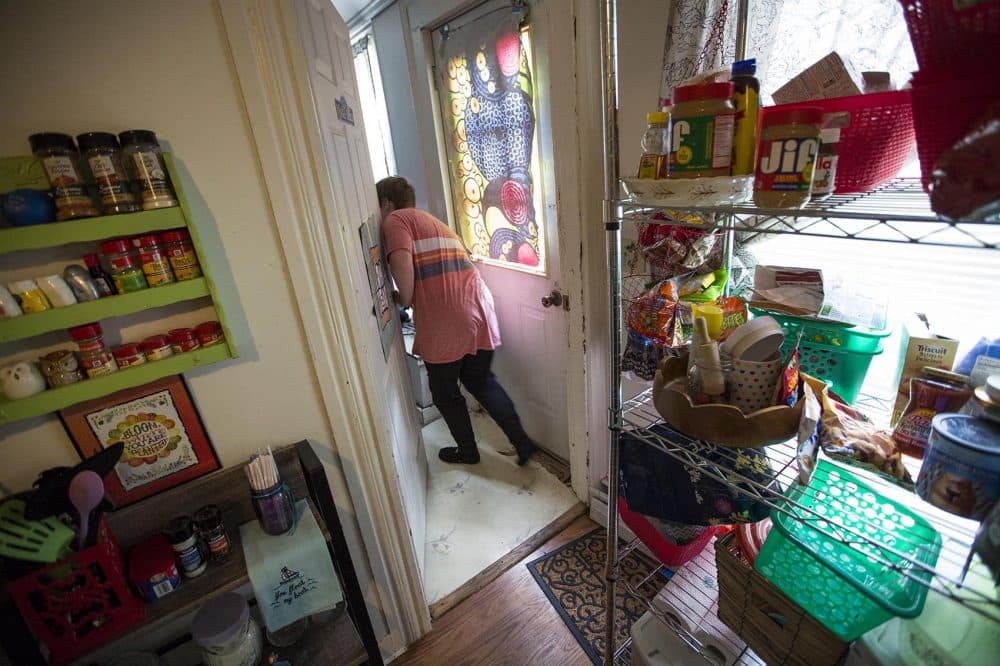 But the school also has its critics.
"Don't put your child at Chamberlain. If you want them to be safe, cared for and respected, I would keep looking for another school," said Jaclyn Dinan, from Pembroke, New Hampshire, who sent her 13-year-old son to Chamberlain in 2014.
The boy has a diagnosis of high-functioning autism and a condition similar to bipolar disorder. When her son aged out of his special education school in New Hampshire, Dinan looked for a new school. As part of that process, she said she looked online for news reports about abuse at schools, or anything "alarming," as she put it.
Some licensing reports for private special education schools are published online. But those reports do not include any history of allegations — or documented cases — of mistreatment at a school.
Dinan now counts her son among those cases of mistreatment investigated by the DLC. She says another student sexually harassed her son, and staff excessively restrained and even slapped the boy in the face. The law center findings reiterate what Dinan shared with us, saying that after slapping her son, a staff member asked others to take over before she did something to get herself fired.
On top of that, Dinan's son experienced what she says was a traumatic altercation with a female staff member at Chamberlain. Though names aren't used, the dispute is mentioned in the law center's findings as an example of verbal abuse inflicted by staff on students.
Dinan's son told her over the phone what he alleged the staff member said: "He said that she said, 'When you're older and you're in prison, you're not going to be able to speak, 'cause you're gonna have a d--- in your mouth.' "
The Chamberlain School would not respond to that allegation, citing student privacy.
Shortly after that, Dinan says her son ran away from campus, navigating the heavy woods adjacent to the school for almost two hours before a staff member picked him up on the side of Route 18 — almost a mile and a half away.
According to a Middleborough police report from that day, the school did not notify the police of a missing child, as school policy requires when staff loses sight of a student. Instead, a concerned citizen called police when a boy emerged from the woods looking "disheveled and dirty."
In a written statement, Norfleet, Chamberlain's communications director, said in the case of Dinan's son, the boy temporarily left campus and returned with faculty assistance. She said staff followed proper procedures.
But in that same police report from October of last year, the officer noted that was the third time in a month that he helped look for a missing Chamberlain student. He said it was the second runaway he was personally involved with in which the school failed to notify police.
"My son just left the grounds and started running through people's yards, he told me," Dinan said. "And I didn't know he was gone."
Dinan says the school contacted her only after her son was back on campus, almost two hours after he left.
The next day, she pulled her son from Chamberlain and, this past May, shared her complaints with the law center.
Is The Number Of Allegations A Weakness... Or A Strength?
One of the main findings of neglect in the DLC's report focuses on several other cases of students leaving campus unsupervised.
Eric MacLeish, the attorney representing the school, says his primary objection with the report is that it was prepared by attorneys unqualified to make such determinations.
"This was an investigation not based upon objective fact finding, but was designed to embarrass the school, to close the school, and the really troubling part of it is that the people that are making these judgments are public interest attorneys, not state regulators and, most importantly, not the parents of these children," MacLeish said.
WBUR and The Eye reviewed investigation reports by the Department of Early Education and Care confirming 33 instances over 20 years in which Chamberlain was found to be non-compliant with state regulations. The reports document use of overly aggressive and improper restraints, sexual abuse and harassment by staff, and neglect.
Chamberlain officials point out that they self-reported 30 of the 33 cases in which the state asked the school to take "corrective action." This includes two separate reports of improper sexual relations between staff and students.
"You work with children with these complex kinds of issues and sometimes they'll make allegations that are baseless. I had situations where the kid would make an allegation two or three times a day..."

Charles Conroy, a former school head
Charles Conroy ran a private residential special education school in Lancaster for 30 years. He chuckled when asked what might be considered a normal number of complaints at a special ed school.
"There is no normal," Conroy said. "You work with children with these complex kinds of issues and sometimes they'll make allegations that are baseless. I had situations where the kid would make an allegation two or three times a day and each time I'd say, 'File on it.' You have to file on it."
But there's no way of easily comparing Chamberlain's record to similar schools. There's no central database analyzing these numbers.
Conroy said as state-mandated reporters of allegations of abuse and neglect, special education schools' records can be viewed one of two ways: "The number of allegations against a program can be looked at certainly as a weakness, but it also can be looked at as a strength. Someone who's got low numbers doesn't necessarily mean it's a better program; [it] might quite the contrary mean that they just don't file when they should."
Chamberlain prides itself on a long history of vigilant filing practices dating back to its opening in 1976, shortly after the state passed the special education law for students with disabilities. The school says transparency and the safety of its students are of the utmost concern.
State agencies say Chamberlain's status and licenses are currently in good standing. But the agencies are reviewing the Disability Law Center's report.
In Part 2 of this report, we hear more concerns about the state's special education system.
This segment aired on August 16, 2016.