In Boston, Obama Administration Outlines Strategic Plan For Offshore Wind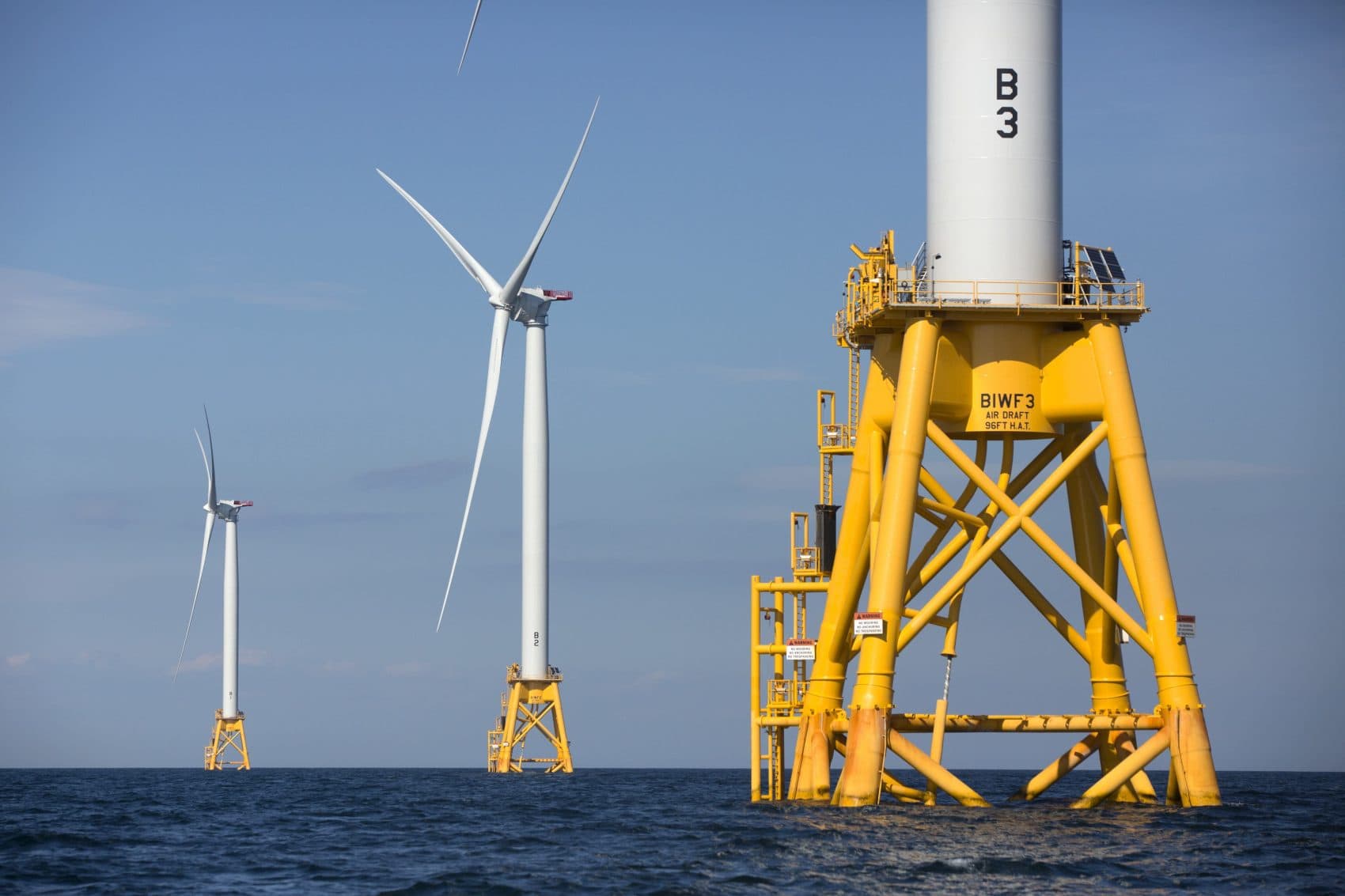 This article is more than 6 years old.
The Obama administration on Friday announced here in Boston plans to accelerate the development of offshore wind energy nationally.
U.S. Secretary of Energy Ernest Moniz and Interior Secretary Sally Jewell visited the Massachusetts Clean Energy Center's Wind Technology Testing Center in Charlestown.
With two giant test turbine blades overhead as a backdrop, Moniz outlined the strategy and its ambitious goal. The new plan calls for 86 gigawatts of offshore wind in the United States by 2050.
And Moniz said that's just the start. "In principle we could generate twice as much electricity as the country uses from offshore wind," he said.
The Department of Energy has estimated that developing 86 gigawatts of offshore wind would support 160,000 jobs.
Friday's announcement came just weeks after construction finished on the nation's first offshore wind farm off the coast of Block Island, Rhode Island. That project is expected to generate 30 megawatts of energy, or enough to power 17,000 homes.
And the announcement came a month after Gov. Charlie Baker signed into law a measure that requires utilities to solicit long-term contracts from offshore wind developers to bring at least 1,600 megawatts of wind energy to Massachusetts in the next 10 years.
With reporting by WBUR's Bruce Gellerman