'The Oliver Stone Experience' — A New Book, A Retrospective, An Appearance And 'Snowden'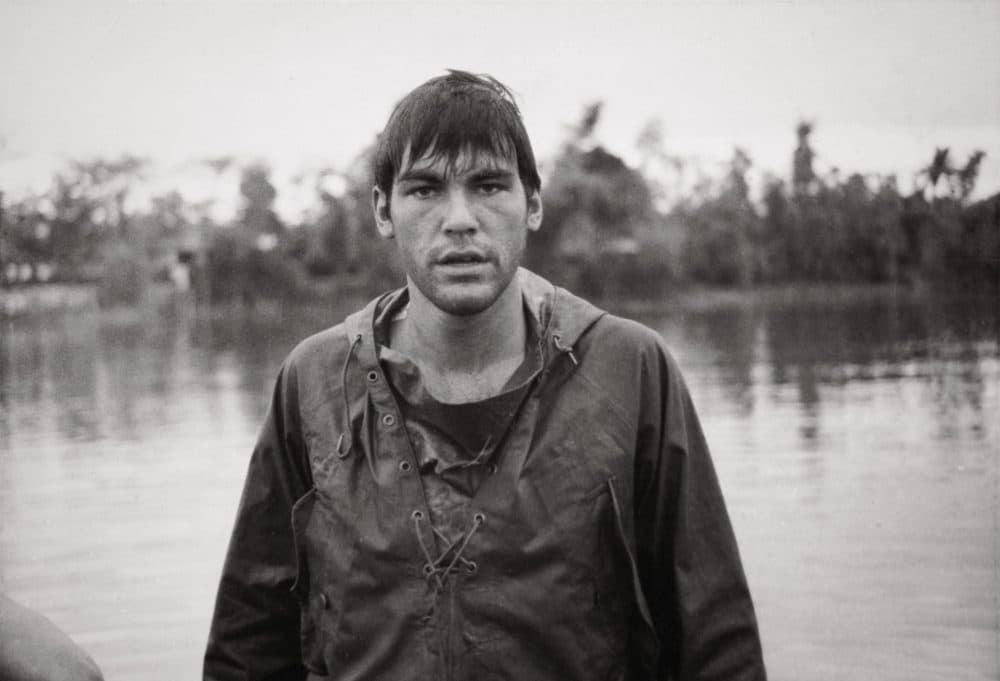 This article is more than 5 years old.
Hard to believe our foremost cinematic chronicler of the 1960s turns 70 next week.
One of the last larger-than-life figures in American movies, Oliver Stone famously rebuked his wealthy childhood of privilege by dropping out of Yale to enlist in the infantry at the height of the Vietnam War, ultimately earning a Bronze Star for heroism and a Purple Heart. Upon his return, Stone enrolled in NYU film school, where he may or may not have provided his professor, Martin Scorsese, with a little inspiration for an iconic character. (At the time, Stone was a twitchy vet driving a taxicab at night. You do the math.) Wildly violent and profane screenplays for "Midnight Express" and "Scarface" earned him notoriety in Hollywood, but it wasn't until his directorial one-two punch of "Salvador" and "Platoon" in 1986 that Oliver Stone emerged as the prickly conscience of an era.
With bold, formally innovative provocations from "The Doors" to "JFK" and "Natural Born Killers," Stone blew the minds of moviegoers and confounded his critics with a staggeringly prolific run of politically belligerent box office smashes, until the commercial failure of "Nixon" damn near got him drummed out of Hollywood. This weekend the Harvard Film Archive is running a retrospective, "Contesting History: The Films of Oliver Stone," followed by an advance screening of the director's 20th theatrical feature, "Snowden," which I'm sure won't be controversial at all. Stone will appear at the John F. Kennedy Jr. Forum at the Kennedy School's Institute of Politics on Monday, Sept. 12. "Snowden" opens Sept. 16.
Matt Zoller Seitz is the TV critic for New York Magazine, editor-in-chief of RogerEbert.com and one of my dearest friends on the planet. He's spent the past several years putting together "The Oliver Stone Experience," a 480-page, six-pound, beautiful behemoth of a coffee table book on Stone's life and work. Culled from over 100 hours of contentious and often hilariously candid interviews with the filmmaker, the book also features critical essays and striking collages of photos and mementos from Stone's personal archives, all arranged in a splashy layout that mimics the filmmaker's signature style. Seitz describes it as "an Oliver Stone movie about Oliver Stone, but in the form of a book."
He and I recently caught up and did what we usually do on the phone, which is talk too much and for too long about Oliver Stone movies. (The following conversation has been condensed and edited so as not to exhaust your patience.)
Sean Burns: Your last book was about Wes Anderson, a decidedly different kind of filmmaker and also a far more fashionable one at the moment. We're only a few years apart, so when you and I were growing up, Stone's movies were massive cultural events. But nowadays his kind of muckraking melodramas seem to have fallen out of favor.
Matt Zoller Seitz: Well, I wanted to do a book about Oliver Stone because he was really important to me coming up as a teenager in terms of my development as a film viewer. He taught me how to think in pictures in a way that very few American filmmakers were doing at that point in time. I'm talking about old-school, Sergei Eisenstein-style montage where you put two shots together to make an idea.
In fact, I think the first time I became aware of how iconography was used to shape our perceptions was when I was watching "Born on the Fourth of July." I saw him taking all this imagery that had been adopted by the Ronald Reagan conservative movement of the '80s — apple pies, sunsets, military heroes marching in parades, fireworks — and he made it all seem sinister, like a form of mind control.
That whole movie is a Norman Rockwell painting that goes to hell.
It really is. I describe it in the book as an apple pie laced with arsenic.
But I think that Oliver's questioning of institutions, his very aggressive and even strident questioning of patriotism and the war machine always felt out of step with the '80s and '90s. I think we've caught up to it now. We're in the right place to appreciate Stone.
Except isn't his gruff, he-man persona exactly what the kids these days call "problematic?"
I really, honestly don't have a lot of patience with people who denounce Oliver for his politics or his personal life, or the times when he's put his foot in his mouth and said something that got him in trouble and then had to apologize. Or even for the charges that he's xenophobic or a sexist. To a degree you could say those things are true, but you also need to counterbalance that with a knowledge of who this guy is.
He's turning 70. He grew up in an almost entirely male environment until he was about 20 years old. His father cheated compulsively on his mother. He lost his virginity to a prostitute hired by his dad when he was a freshman in high school. He got a lot of success and money when he was in his 20s and went kind of crazy, by his own admission. He was also really not that liberal of a guy until he was in his early 40s.
That's the big bombshell in the book: Oliver Stone voted for Reagan in 1980.
He told me that it wasn't until he went to Central America with Richard Boyle, the co-author of "Salvador," in the early '80s that he started to develop a more global view of what it meant to be an American man, and to be part of the military-industrial complex without even realizing that he was. Oliver sees himself as a work in progress, and he's a way more enlightened guy now than he was 10 years ago or 20 years ago.
Stone's depictions of women have certainly evolved since early screenplays like "Year of the Dragon," but he seems to fight you on that compliment.
He was very defensive about that, and that was one area of the book that he was quite uncomfortable with. He felt like I was interrogating him, and I guess I sort of was. I have to say, I've interviewed a lot of directors, and Oliver is on the very short list of people who can handle criticism. He bristles, he gets defensive, he pushes back, but he listens. He really listens and he will engage you. If you want to argue with him about a creative decision he made or a political position he holds, he'll not only talk about it, he'll treat it like the Lincoln-Douglas debates.
My favorite parts of the book are when he heckles your critical essays in the footnotes.
He had serious disagreements with me about my assessment of particular films, and as we were going over the book he was saying "Oh come on, that's bulls---. You can't say that," and I was saying of course I can, it's my book! He would continue to, shall we say, vehemently disagree with me, so finally I said I'll put your objections in there as footnotes, which is how you get him saying that he thinks I really didn't understand "Talk Radio."
He's always spilling over with so much empathy for his subjects that I feel like nearly every Oliver Stone movie — no matter who it's supposed to be about — eventually becomes another autobiography of Oliver Stone.
I think so. I think he sees himself in all of his characters and he sees his characters in himself in a way that a great dramatist should. Almost every one of his movies is an attempt to deal with some really deep, ongoing issues that he has, and I was surprised by how many resonances I found when I was going through his filmography. He's dealing with his simultaneous adoration and resentment of women as a younger man, and his relationship with his father, who was a really dominant presence in terms of his development, and his mother who was often absent. You see that sort of adoration and craving for the mother and the really tangled, ambivalent attitude towards the father in a lot of his films.
It's Jim Morrison again. "Father / Yes son? / I want to kill you / Mother, I want to…"
In "Platoon" you've basically got a loving, motherly character played by Willem Dafoe and a scary daddy played by Tom Berenger. "Alexander" is very much about this young, privileged kid who has all the advantages in the world but he's being groomed to be a warrior in a male-driven society and his only refuge, his mother, is shut out of power because she's female and she can't protect him.
Like Mary Steenburgen as Nixon's mom, and that stuff's all over "W." as well.
I'm consistently amazed by how often Oliver's movies defy the easy stereotypes about him. This is an extremely left-wing artist who has made two very sympathetic films about Republican presidents.
And not just any two Republican presidents! So, a while back I was hosting a talk with John Densmore [drummer from The Doors], and when discussing Stone's movie he sheepishly confessed that a lot of that stuff didn't actually happen, and if there'd really been naked women rushing the stage during concerts he never would've been able to keep time.
There is a lot of stuff in Stone's films that didn't actually happen. And you know what? That's OK. Many of Shakespeare's tragedies drew on history and a lot of that stuff is flat out made-up. If you're not willing to go with Oliver Stone and treat history not just in terms of fact, but also metaphor, then there's really no point in going to his movies. His films are very attentive to the meaning of history, but they're also about what it feels like to think about history, if that makes any sense.
"Contesting History: The Films of Oliver Stone" runs all weekend at the Harvard Film Archive. Stone will appear at the John F. Kennedy Jr. Forum at the Kennedy School's Institute of Politics on Monday, Sept. 12. The conversation will be simulcast live at the HFA before a free screening of "Snowden."
The Oliver Stone Experience arrives in bookstores Sept. 13 and "Snowden" opens Sept. 16.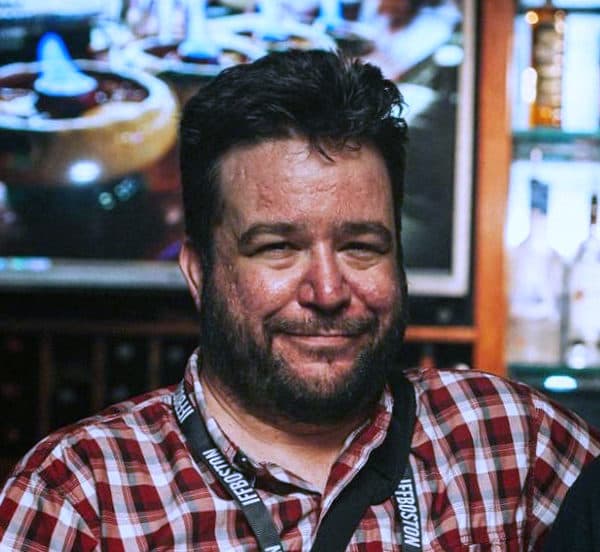 Sean Burns Film Critic
Sean Burns is a film critic for The ARTery.