Boston Work Site Where 2 Died In Trench Lacked Certain Protections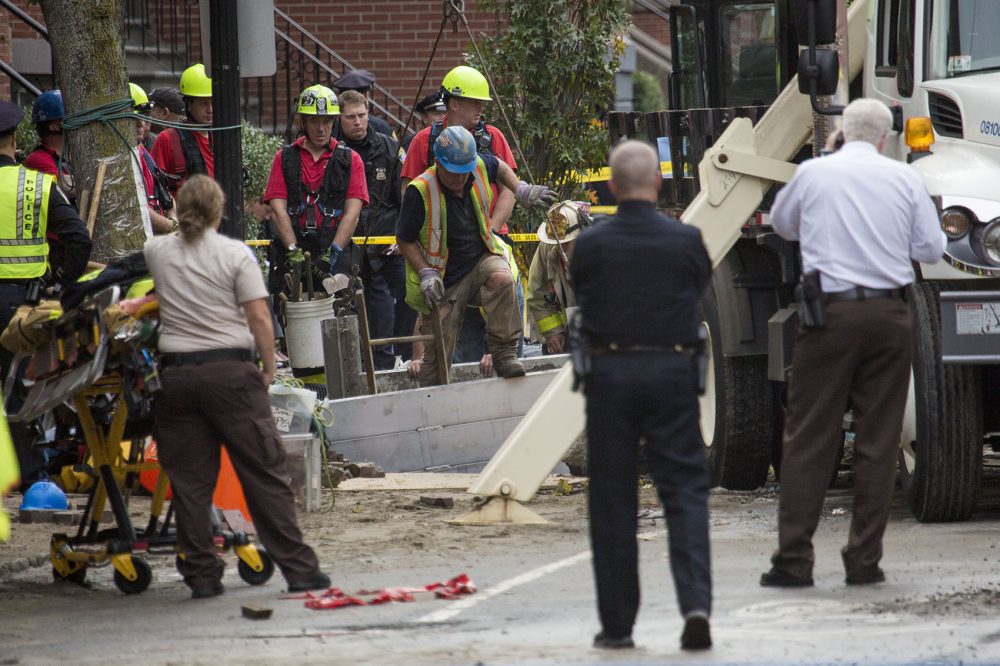 This article is more than 5 years old.
The Boston Fire Department says the construction site where two workers were killed on Friday when a trench they were working in flooded lacked certain protections.
Federal Occupational Safety and Health Administration regulations require trenches deeper than 5 feet be protected against collapse.
Boston Fire Department Spokesman Steve MacDonald says the trench in the South End did not have a so-called "trench box" to brace against collapse. But he says that the force of the water was so powerful it might not have made a difference.
A water main break flooded the roughly 15-foot-deep trench that Robert Higgins, 47, and Kelvin Mattocks, 53, were working in on Friday afternoon. They were unable to escape.
Boston Mayor Marty Walsh says he's withholding comment on the investigation into the deaths for now.
"I know that the district attorney is investigating it and OSHA is investigating it," Walsh said Monday. "Once they're complete I'll be able to let my feelings be known probably."
Atlantic Drain Services, the Roslindale-based company that was operating the work site, has been cited by federal officials for safety violations in the past.