Harvard Officials Call For Culture Of Respect After New 'Sexually Explicit' Comments By Athletes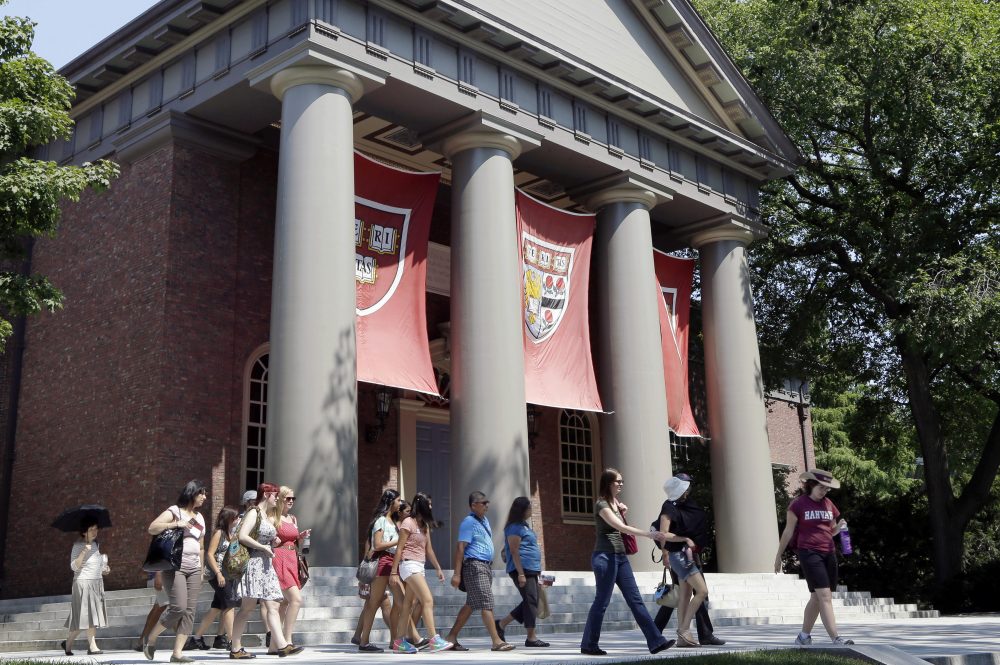 This article is more than 4 years old.
Officials at Harvard are calling for a culture of respect and dignity following revelations that the men's cross country team was tracking the physical appearances of members of the women's team.
The Harvard Crimson reported that team members produced spreadsheets about members of the women's team in recent years, sometimes with "sexually explicit" comments.
The news comes less than a week after the Harvard's men's soccer season was canceled and the team apologized over news that players were rating female soccer players on their looks and sexual appeal in a so-called "scouting report."
The Harvard Crimson first reported the 2012 Harvard men's soccer team created the report — it was later revealed those reports continued into the current season.
In a statement regarding the alleged spreadsheet from the men's cross country team, Harvard College Dean Rakesh Khurana said he knew nothing more than what the Harvard Crimson had reported.
"We must strive toward a culture and context of respect, dignity, and compassion - and all of us have a role to play in that work," Khurana said in the statement.
"I just wish that this type of stuff didn't happen in the first place," said Harvard freshman cricket player Soumil Singh, "that people already had attitudes that were more respectful, rather than degrading in this sort of way."
But Singh said he thinks the release of private communications is a double-edged sword.
"If people don't intend for these things to become public and they want to be private, then it's not good if the internet invades privacy," Singh said. "But it's also not good if the Internet propagates behaviors that are unhealthy as well, which might be the case here."
The school's Athletic Director Bob Scalise said in a statement that Harvard does not tolerate derogatory behavior and that the school "will address any credible information" they receive on the cross country incident.