Berlin In Boston: Simon Rattle Brings One Of The World's Greatest Orchestras For A Rare Visit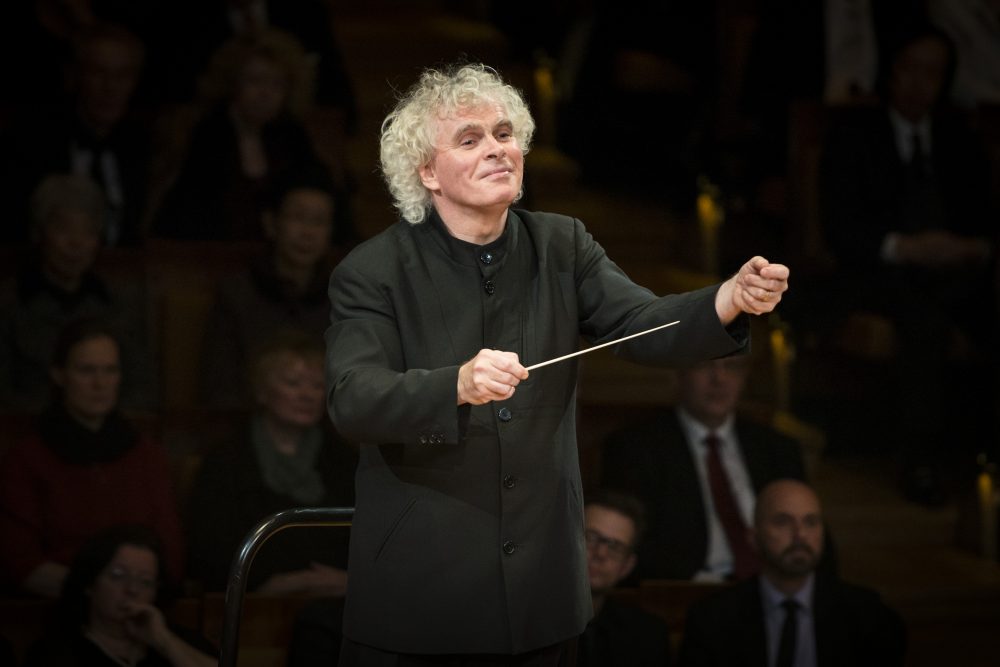 This article is more than 4 years old.
Twenty-five years ago, the 36-year-old curly-haired Liverpudlian conductor Simon Rattle led the Boston Symphony Orchestra in one of the greatest Mahler performances I ever heard.
It was the then largely neglected and unloved Symphony No. 7, and I thought it was as great a revelation as the legendary Mahler Symphony No. 2 led 12 years earlier by the Italian master-conductor Claudio Abbado, whom Rattle succeeded as chief conductor and artistic director of the Berlin Philharmonic Orchestra. That was in 2002. But back in 1991, he was still leading the City of Birmingham Symphony Orchestra, a group he had already transformed into a world-class ensemble.
The Mahler Second (nicknamed "Resurrection") is a sublimely spiritual work, an uplifting communal experience, especially in Abbado's hands. The Seventh is both more earthly and more hallucinogenic, with its spectral scherzo and two nightmarish yet seductive movements of night-music, the second with its eerie mandolin and guitar serenade. Rattle's great gift is his ability to alert the listener to musical details while keeping the whole piece moving inexorably forward.
He is now on tour with the Berlin Philharmonic, and on Friday, Nov. 11, the Celebrity Series of Boston is presenting at Symphony Hall the program I'm most eagerly looking forward to all season. We'll now have another opportunity to hear Rattle conduct Mahler's Seventh Symphony, this time with a different great orchestra and, for those of us with long memories, to discover if his interpretation has changed over the past 25 years.
Over the years, Sir Simon (he was knighted in 1994) has been a frequent visitor to Boston. Between 1983 and 2000, he led the BSO in 18 different programs at Symphony Hall, ranging from Rameau to Oliver Knussen and John Adams, including a thrilling Sibelius violin concerto with Ida Haendel, plus several programs at Tanglewood (the BSO also invited him to do three concerts with his own City of Birmingham orchestra). There were rumors that he was in line to be the BSO's next music director. But since he took over the Berlin Philharmonic, he has not appeared with the BSO. He has, though, returned to Boston twice with the Berlin Phil, under the auspices of the Celebrity Series.
The last time I heard Rattle here was in 2010, when he donated his time to lead a benefit — Concert for the Cure — with an orchestra of BSO members and top freelancers. He gave us a ravishing Mozart Piano Concerto in G-major  with the elegantly playful soloist Marc-André Hamelin, a soul-stirring adagietto from Mahler's Fifth Symphony, and best of all, a joyful and tender Brahms Symphony No. 2. He was in town for only a day, yet it was an extraordinary performance, and the musicians, none of whom were getting paid, seemed to adore working with him. I saw him leave Jordan Hall with a smile a mile wide.
A major Rattle achievement was the heartrending performance he led in Berlin in 2013 of Bach's "St. Matthew Passion," stunningly staged (staged!) by Peter Sellars. I regret missing it when it was presented the following year at the Park Avenue Armory in New York, but it can overwhelm you even on the DVD available from the Berlin Philharmonic.
Another milestone for the maestro came this season, when he led the opening night of the Metropolitan Opera in a new production of Wagner's "Tristan und Isolde," with Swedish soprano Nina Stemme and Australia's heroic tenor Stuart Skelton in the title roles, and the magnificent German bass René Pape as the betrayed King Marke. Bostonians didn't have to go to New York to see it, since it was also this season's (and Rattle's) first telecast of the Met's Live in HD series in movie theaters around the world (which included theaters in Boston, Revere and Somerville).
It's a long haul of an opera. And as the afternoon wore on, I increasingly disliked this updated and literalistic production, with its refusal to deal with the sublimity of the music on Wagner's own terms. During the great prelude -- some of the most personal and passionate music in the whole operatic repertoire, music of love and longing and bitterness and orgasmic ecstasy — we were forced to look at gigantic images of a ship plowing through rough seas (at best a heavy-handed metaphor) and close-ups of a nautical radar screen — impossible distractions ignoring the profound musical content. Still, Rattle was guiding the marvelous Met orchestra through an impassioned and exhilarating performance. And despite even more grotesquely reductive staging (at the end Isolde doesn't die in a transcendent Wagnerian trance but by slicing a vein in her arm), you couldn't give up because the actual music-making was so riveting.
"You have to let the notes expand — go out into the ether," Rattle told soprano Deborah Voigt during an intermission interview. He said that he had consulted Mahler's annotated score for "Tristan," which allowed him to adjust the orchestral balances, so that not only could you hear the singers better, but also the nuances of orchestration. During the performance, the TV cameras let us see that the conductor had divided the first and second violins antiphonally — another way of aerating Wagner's heavy texture. Five hours have seldom flown by faster.
Next year, even before his contract with Berlin comes to an end, he's scheduled to take the reins of the London Symphony Orchestra, closer to his home. But he is now on tour with the Berlin Philharmonic, and I can't wait until Nov. 11. Rattle's Mahler Seventh will be preceded by an unusual treat — a rare Boston performance of a scintillating orchestral work by Pierre Boulez, the appropriately titled "Éclat."
In this video, Boston's Jeffrey Means leads the first part of "Éclat" in Lucerne, with Boulez looking on:
The Berlin Philharmonic has a long history with Boulez, both playing his music and performing under his direction. There isn't another orchestra in the world I'd rather hear playing Boulez. Or, for that matter, Mahler.
For more information about this notable concert, visit the Celebrity Series website.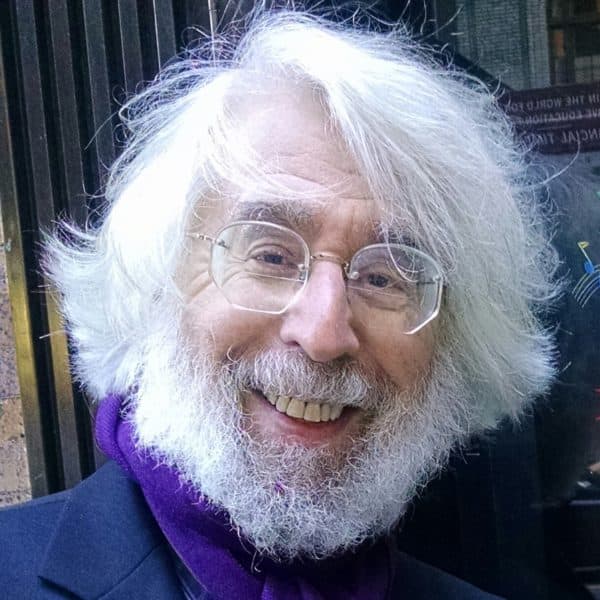 Lloyd Schwartz Arts Critic
Lloyd Schwartz is the classical music critic for NPR's Fresh Air and Somerville's Poet Laureate.