R.I. Facility Where Fugitive Escaped From Has A Checkered History
This article is more than 3 years old.
The dramatic New Year's Eve escape of an inmate from a Rhode Island detention facility is the latest in a string of problems the lockup has faced over the last decade, from the high-profile death of a detainee to struggles fulfilling financial obligations.
Cambridge native James Morales was arrested in Somerville Friday, five days after he escaped from the maximum security Wyatt Detention Facility in Central Falls.
According to Wyatt's warden, Morales climbed a basketball hoop, cut through a fence, and climbed through razor wire to escape. Three hours passed before it was discovered he was gone, raising questions about staffing at Wyatt, where officials in September cited the pay scale and excessive overtime as reasons they have had issues retaining staff.
WPRI-TV reported accounts of correctional officers at Wyatt working up to 80-hour weeks, and that the lockup was running, according to a union official, at a "bare minimum" for shifts.
State Sen. Elizabeth Crowley, a Democrat who represents Central Falls, said the board that runs the facility needs to look at the number of officers per detainee, and evaluate whether they need to put more people on staff.
"I don't know that that was why there was an escape," Crowley said, "[but] why wasn't there somebody in that yard while [Morales] was recreating?" She added: "There should have been eyes on him some way."
A spokesperson for Central Falls Detention Facility Corp., the company that runs Wyatt, said there are currently no openings for officer positions, and that officer staffing was "at its full complement" the night of the escape.
The security lapse follows years of fiscal woes — preceded by the death of an immigration detainee -- that led the the facility to default on a number of bond payments, as well as payments to the city.
Death Of An Inmate
In 1993 the privately run, publicly owned detention center was opened to house federal detainees. Sen. Crowley said because it is privately operated, the city is indemnified from lawsuits -- like the one brought by the Rhode Island ACLU over the death of a Chinese computer programmer while held at Wyatt.
In 2006 Wyatt underwent a $47 million expansion, more than doubling its occupancy to 770. The expansion would allow the facility to meet demand from U.S. Immigration and Customs Enforcement detainees.
But two years later, 34-year-old Hiu Lui Ng died of cancer in the facility. The Rhode Island ACLU alleged Ng was treated with "cruel, inhumane, malicious and sadistic behavior," in a case that named more than two dozen ICE and Wyatt employees. The ACLU said its lawsuit resulted in a multimillion-dollar settlement for Ng's family in 2012.
"As a result of the lawsuit we know that changes did happen," Stephen Brown, executive director of the ACLU of Rhode Island, said this week. "There were new policies adopted, there were some individuals who were fired because of the misconduct. ... We don't know how well those new policies have been put into effect."
A spokesman said Wyatt officials are unavailable to comment, even on matters unrelated to the recent Morales escape. But back in 2008, the center's director of nursing wrote in an email that they "treat each and every detainee in our custody with the same high level of quality, professional care possible," according to the New York Times.
A spokesman for Central Falls' mayor -- who appoints Wyatt's board of directors -- said the city is waiting until the investigation into the jailbreak is complete before commenting on anything related to the facility.
Other suits have been filed by Wyatt inmates in federal court. Raymond Francisco, who was detained while awaiting trial for possession of a firearm and ammunition, alleged he was "subjected to unnecessary, malicious and sadistic force and denied access to counsel and the courts" in his 2013 suit against Wyatt and the U.S. Marshals Service.
Most of Francisco's claims were dismissed, though three were upheld, including accusations of a beating that allegedly resulted in his being "left naked, handcuffed and shackled on a sleeping mat for two days," court records show.
An attorney for Francisco said the case resulted in a monetary settlement.
Financial Impact On Central Falls
Wyatt was envisioned as an economic engine for the city of Central Falls, where economic woes led the city to file for bankruptcy in 2011.
The death of Hiu Lui Ng led ICE to terminate its relationship with Wyatt — which, like other immigrant detention centers, could count on more than $100 a day per inmate — and relocate 153 detainees from Central Falls. With a capacity of 770, Wyatt is housing just 426 people as of this week.
Wyatt stopped paying "impact fees" to the city, and defaulted on some payments to bondholders.
A 2012 report from the Rhode Island Senate detailed that from 1994 through 2008, the city received a total of $5.3 million in impact fees from Wyatt, and a further $134,358 in 2009. But the Senate reported that since that time, Central Falls did not receive payment from Wyatt, which was "a contributing factor to the fiscal challenges facing the City."
Despite operating at a little more than half its capacity for inmates, the Central Falls Detention Facility Corp. board reported in its August meeting that revenue for 2016 was $10.2 million, $447,000 "favorable to budget."
And the company has agreed to resume payments to the city -- $200,000 annually for four years. On top of its obligations to Central Falls, the company owed more than $100 million to bondholders, according to the 2015 agreement. The corporation said in its annual report that year that bondholders agreed not to exercise their rights as creditors until 2019.
Sen. Crowley, who lives a block from the lockup, says Wyatt is back to playing a positive role in Central Falls, a once-beleaguered city she said is now vibrant. "Especially in the last few years, after the [Senate] commission made its report [on Wyatt], they've been making an all-out effort to do their part... so they can make their payments on time," Crowley said.
In Wyatt's 2015 report, warden Daniel Martin said the administration would focus on programs for inmates with mental health and substance abuse problems, as well as sex offenders.
"By doing so, we will foster a climate of special services for our stakeholders and their detainee populations, in hopes of enhancing the facility daily population and improving overall public safety," Martin wrote.
But for Brown of the Rhode Island ACLU, there's something wrong with a business model that depends on the number of inmates in a detention facility.
"To the extent that there's this attitude out there that we have a prison and we need to fill all the cells in order to be fiscally sound, there's something very, terribly wrong with that approach," Brown said. "When people start looking at prisons as profit-makers, as an absolute need to fill cells, then you start looking for people to put in them."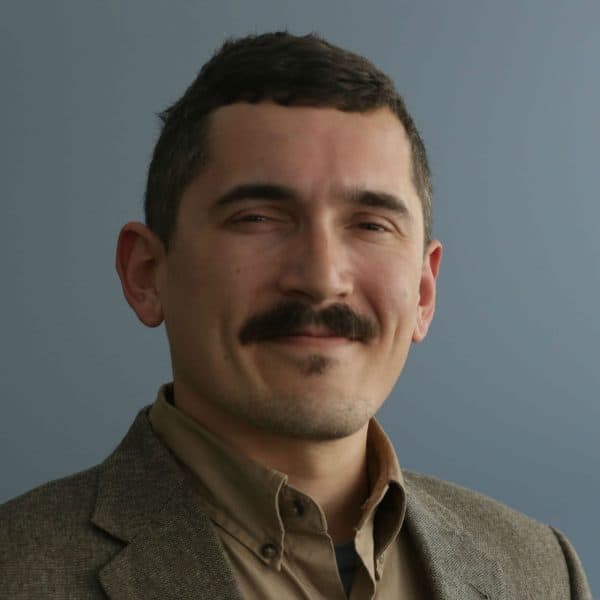 Simón Rios Reporter
Simón Ríos is an award-winning bilingual reporter in WBUR's newsroom.