Group From Cambridge Travels To Women's March In D.C.
Resume
Thousands of people from Massachusetts are descending on the nation's capital Saturday for the Women's March on Washington. Many of them rode down on chartered buses overnight to get there.
Among them, more than 50 people traveled from Cambridge to Washington, D.C. This particular group is mostly women and mostly Harvard grad students and alums — and they are ready to go.
The group settles into their seats. Laptops boot up. Snacks appear. Kim Bohling, a 32-year-old Harvard alum, pulls out her knitting project.
"I'm knitting a 'pussy hat,'" Bohling says. "It is as as far I know a national project in which people are knitting, crocheting and sewing pink hats that look like they have cute little cat ears as another way of showing solidarity."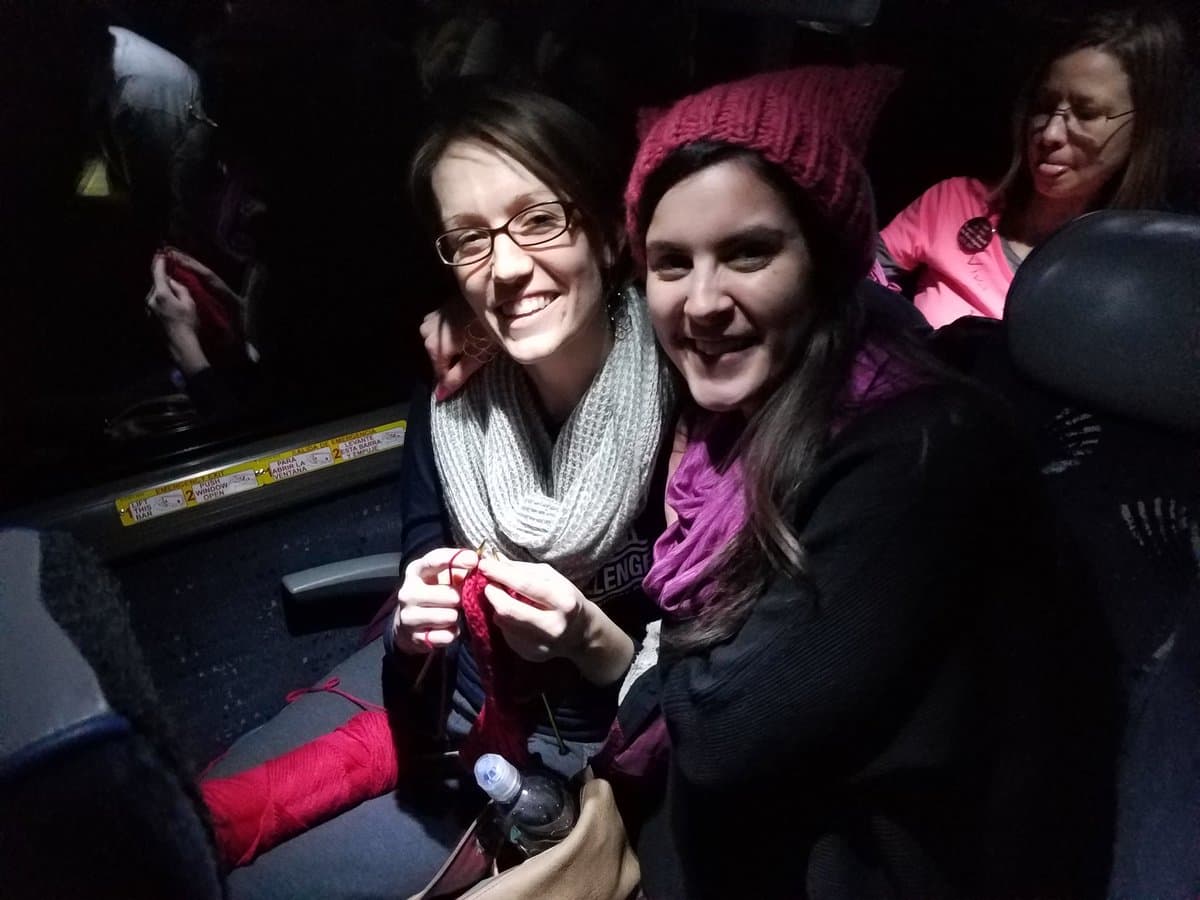 Bohling's seatmate, Colleen Kelly, chimes in. The 26-year-old graduate student in education says she's going to D.C. to stand with women who don't feel like they have a voice.
"I think personally I was really motivated to join in a community and other women and people who support women," Kelly says. "We were just talking about as white cis-gender women we are very represented, and so I'm more here to support women who feel like they don't have a voice and be able to listen to them and stand in solidarity as they raise their concerns."
At the back of the bus, 25-year-old education graduate student Raven Stubbs is having a lively conversation with her friends.
"You always need at least one radical — that's like, yeah, democracy!" Stubbs says.
The conversation turns to a discussion about fighting for justice. Stubbs says it's important for her to be at the women's march because she feels women's organizations often fail to include diverse voices.
"I think it was very important for me — one being, geographically, you can locate me as a woman of color but also knowing that also I'm a queer woman of color and I deserve to take up that space," Stubbs says. "I deserve to be included in 'women' when you say women's march. That has to include me, so I decided to get on the bus to take up space physically and mentally."
Sitting nearby is her friend and classmate, 24-year-old Maria Kirigan. She's originally from Bolivia. She says she's also marching for other reasons.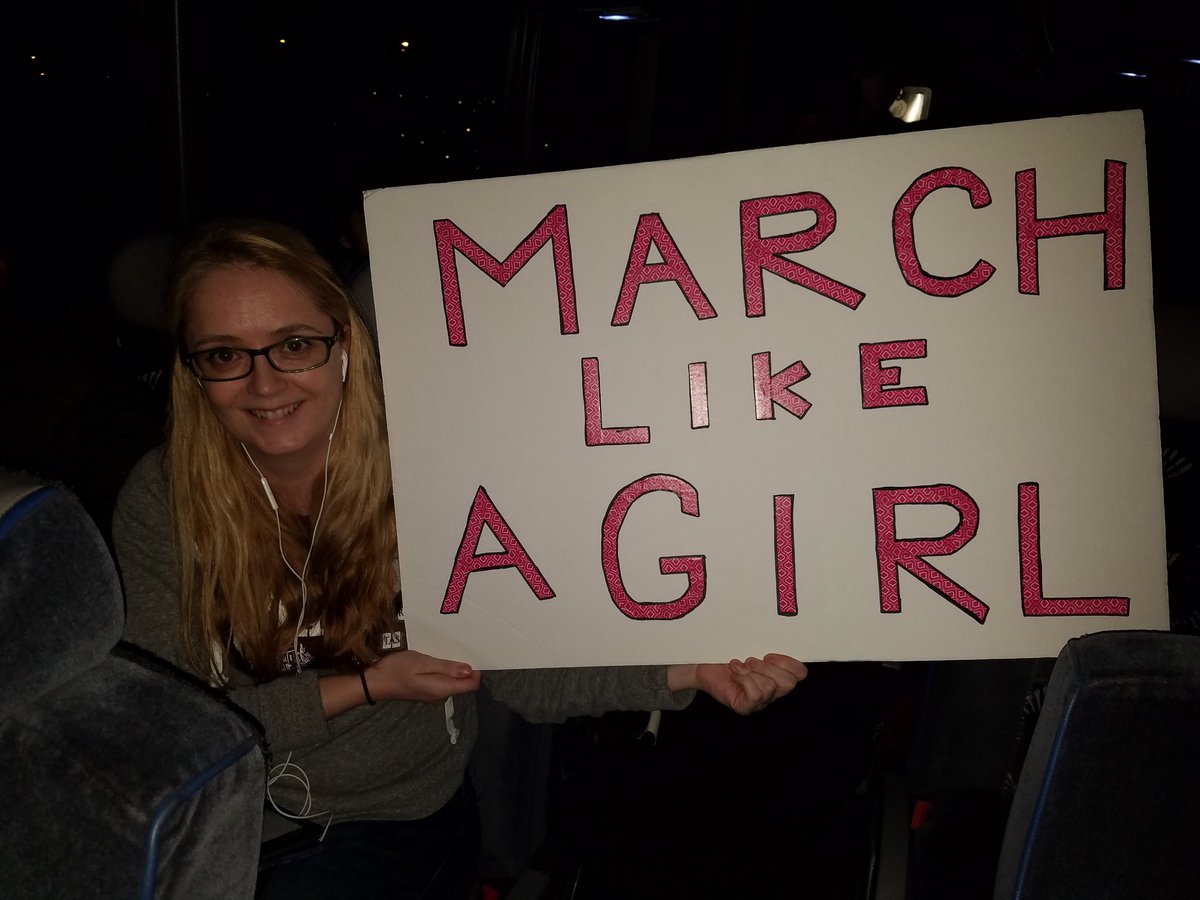 "Speaking out against sexual assault and that we don't lose our rights, basically," Kirigan says. "There's just so much on the line right now, and there's so much that could go so quickly and has already started disappearing. So, I'm worried."
Many on the bus are worried about the new administration. But they're ready to make their voices heard in D.C.
The hours pass. Laptops are exchanged for pillows. Kim Bohling — the knitter — keeps at it.
"It's getting close. There's a good couple hours left. I think we got time."
A little more time before the hat goes on, and the march begins.
Correction: An earlier version of this story misattributed a quote from Kim Bohling. We regret the error.
This article was originally published on January 21, 2017.