Fans Line Boston Streets To Celebrate Patriots Super Bowl Victory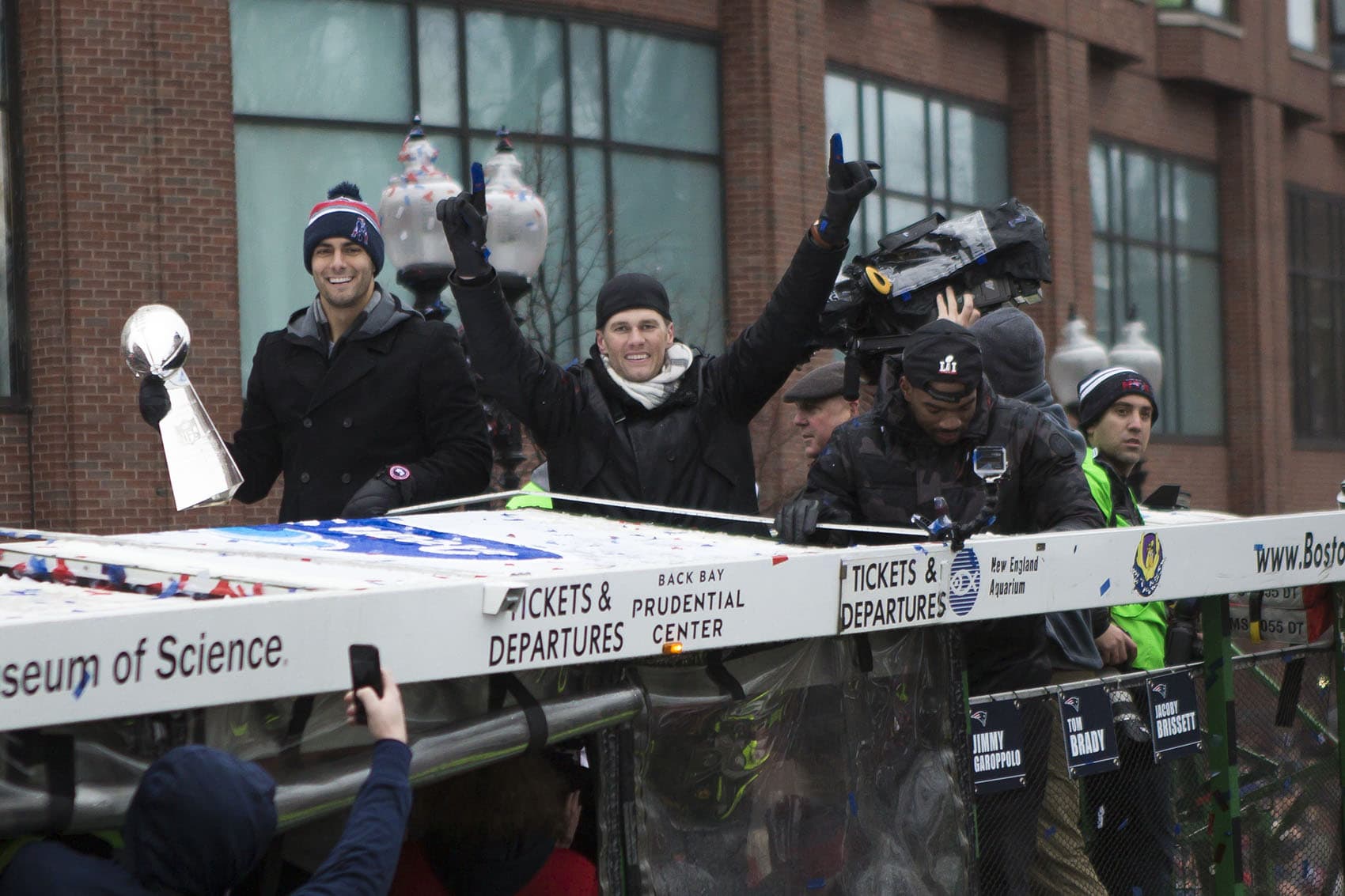 This article is more than 3 years old.
The duck boats rolled through Boston again.
Some bad weather didn't keep hundreds of thousands of fans from showing up Tuesday to cheer on the Patriots following the team's fifth Super Bowl victory.
The rolling rally left from Hynes Convention Center around 11:30 a.m., headed for City Hall Plaza.
Outside City Hall, the team spoke to its fans, who chanted "we want six!"
"Thank you for your support," quarterback and Super Bowl MVP Tom Brady said. "We got your back. We know you got our back, and that's no. 5."
Gov. Charlie Baker proclaimed it New England Patriots Day.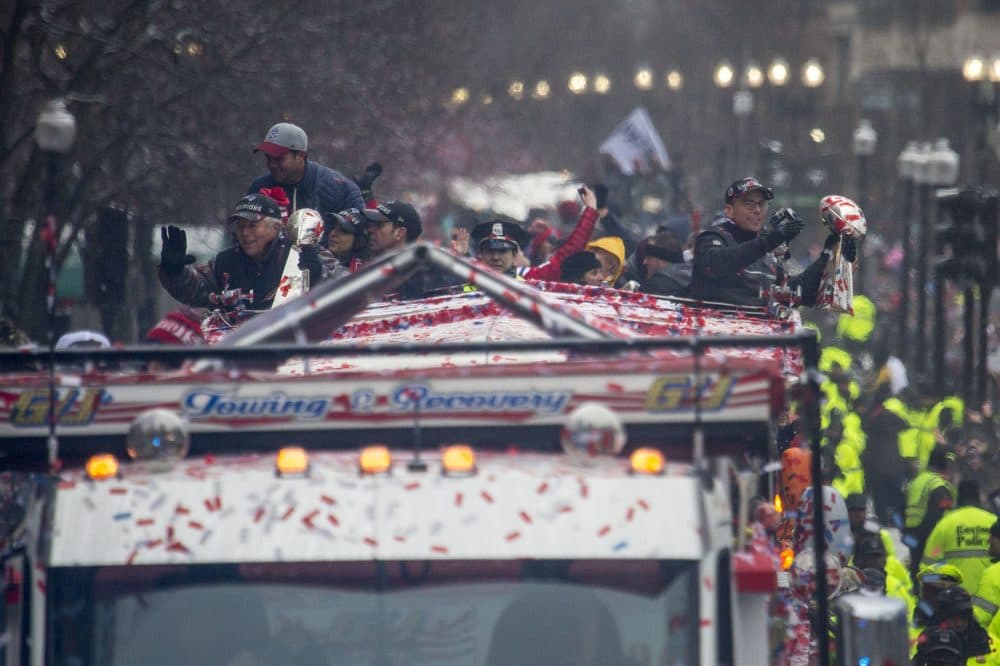 Fans lined up long before, including Kara Magoni of Somerset.
Magoni says her family has gone to every Patriots and Red Sox victory parade in the last 15 years.
"Boston is strong in tradition and once you start a tradition it's very hard to break it," Magoni said. "So I plan on doing this for the rest of my life."
Melody Demers, a University of Rhode Island student, had high praise for her team.
"It was a typical Patriots win," Demers said of Sunday's come-from-behind thriller. "I watched the whole thing. We were worried, but they pulled through."
The city of Boston said it was prepared for up to 1 million people to attend the rally.
More photos: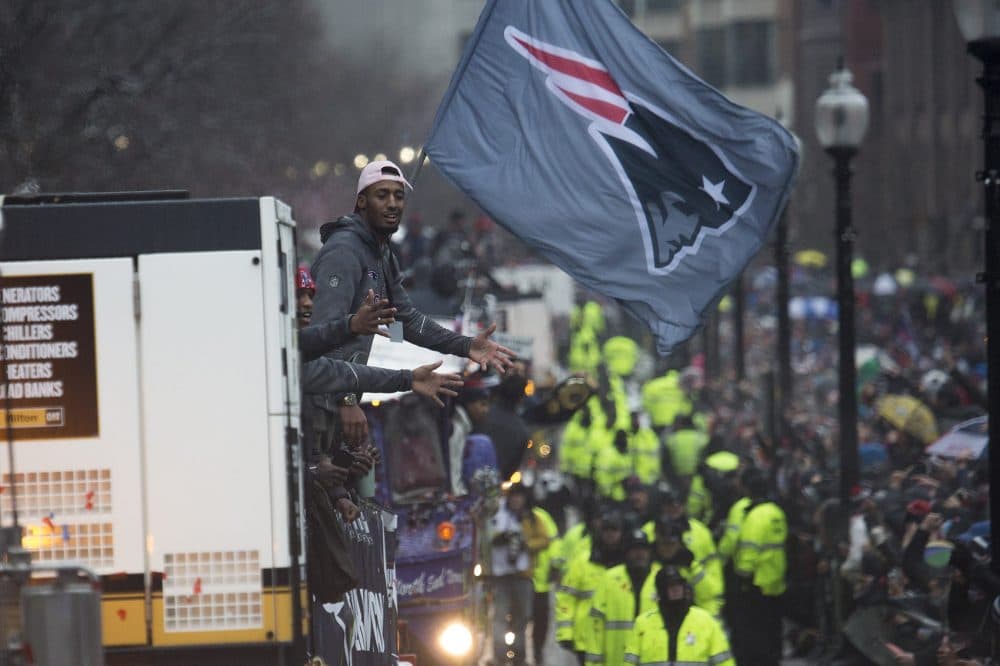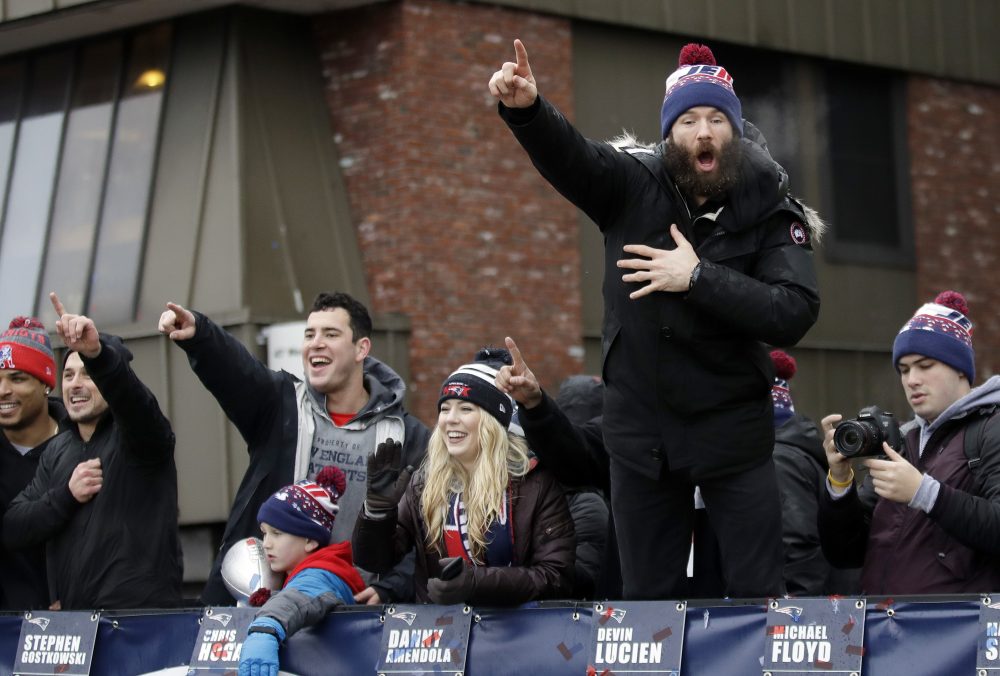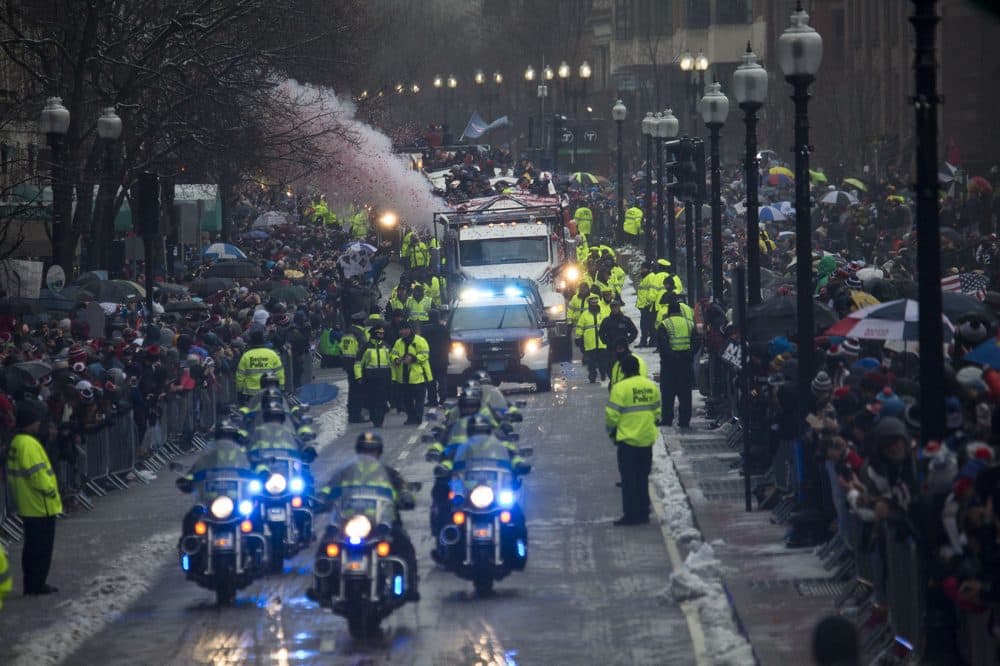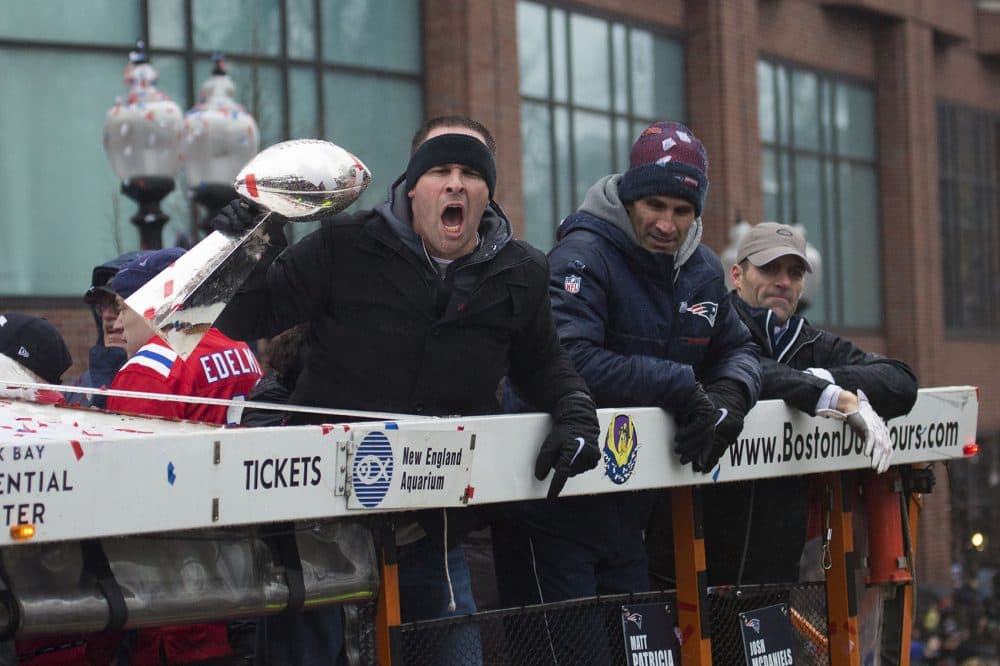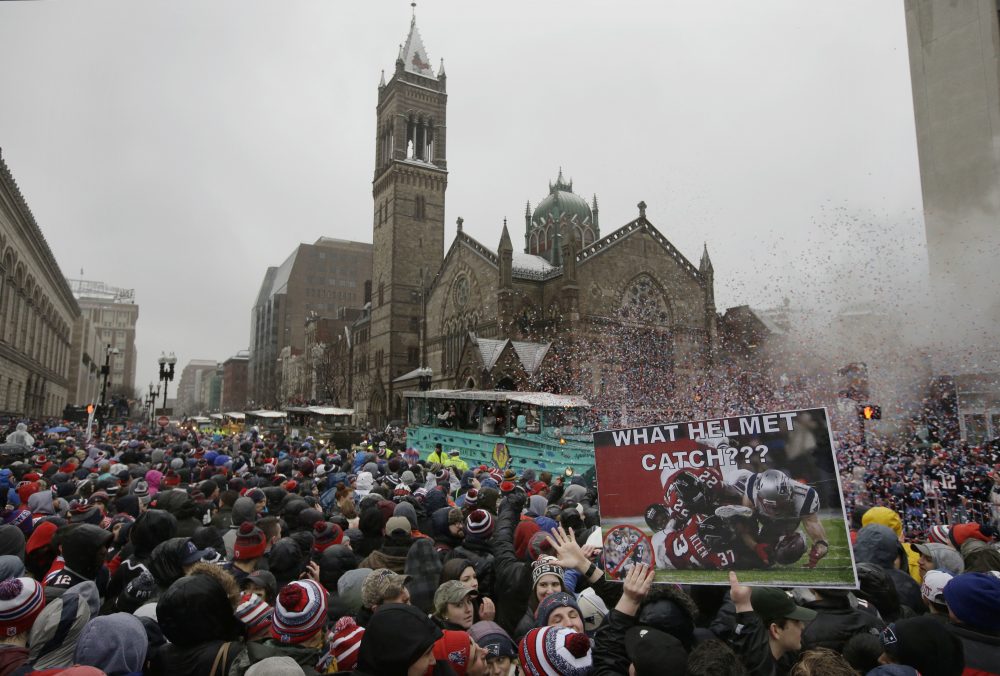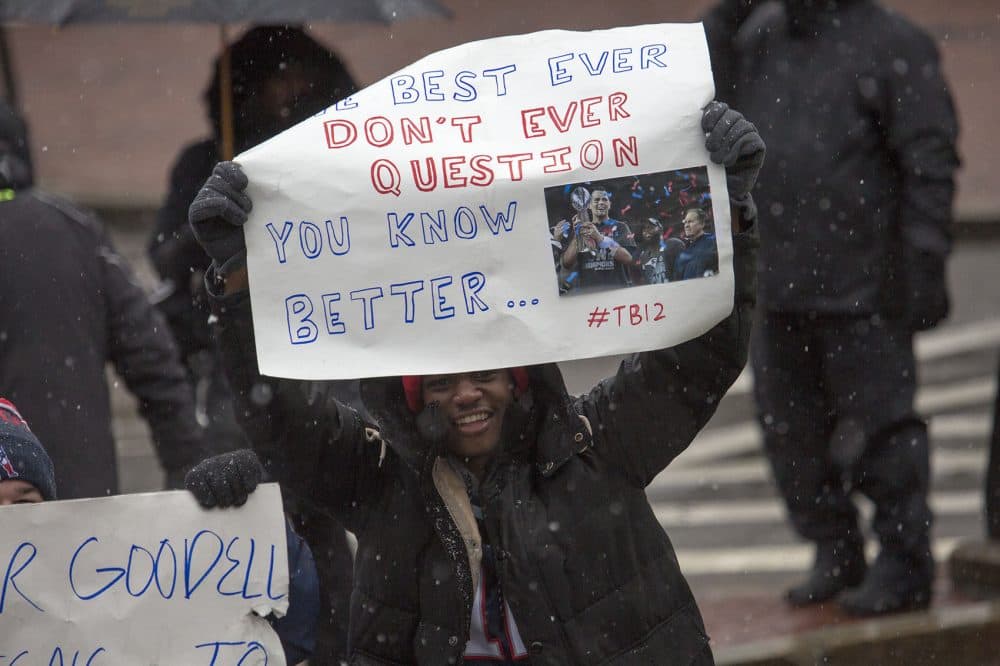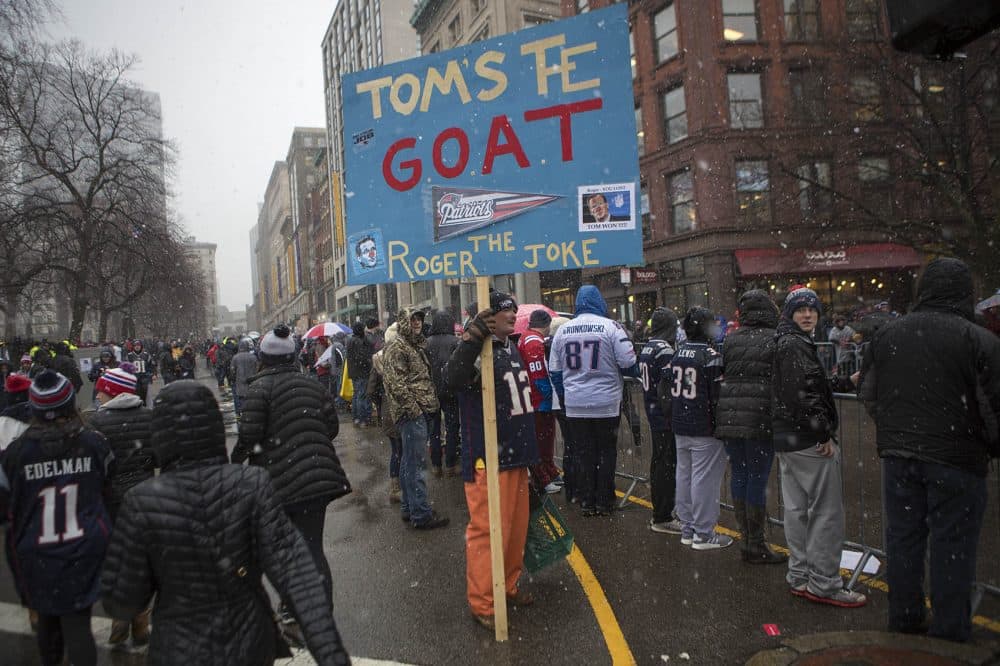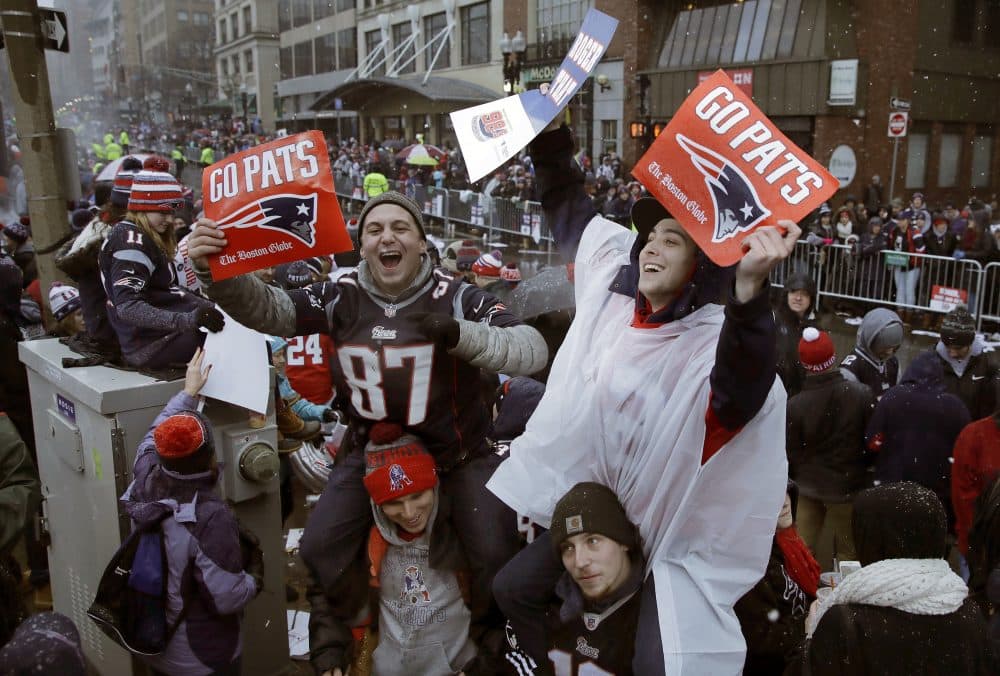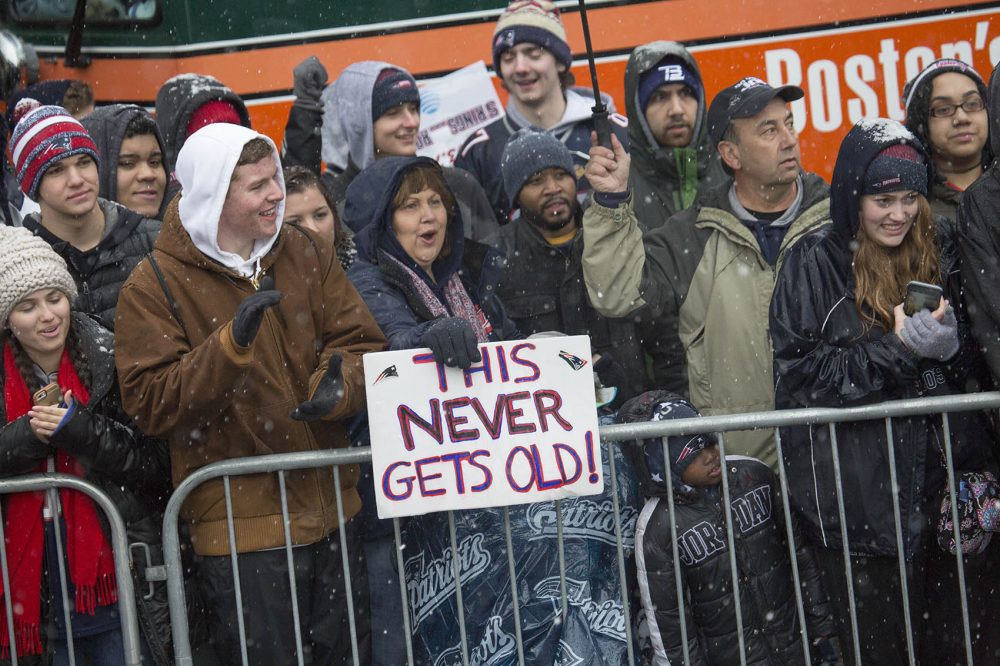 This article was originally published on February 07, 2017.