As Immigrants In Boston Take Citizenship Oaths, Many Feel Greater 'Sense Of Security'
02:13
Play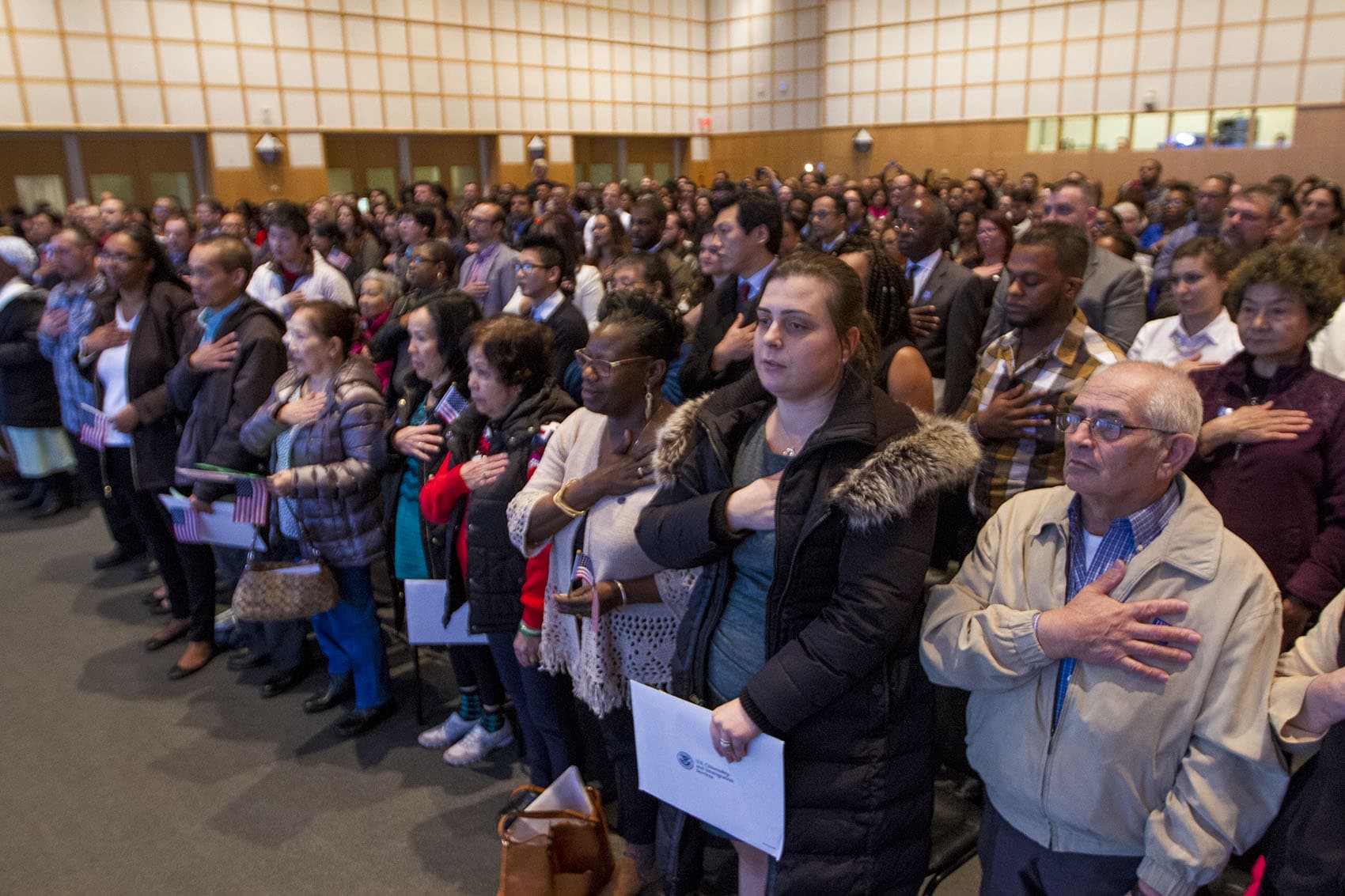 This article is more than 3 years old.
The debate about immigration and the Trump administration's temporary travel ban has some new U.S. citizens feeling a sense of relief that they've become citizens now.
More than 200 people from nearly 60 countries took their citizenship oaths on Wednesday at the John F. Kennedy Presidential Library and Museum in Boston.
It was the ordinary ceremony that tops off the naturalization process, but for some of the new citizens, it's an extraordinary time to become an American.
"I felt like I narrowly escaped the tornado that was coming towards all immigrants and green card holders," said Rose Ssewwa.
She is not from one of the seven countries whose citizens the president wants to stop from entering the U.S. But as an immigrant from Uganda, she's feeling the shock wave of Trump's travel ban.
"I was like, Oh please, dear Lord, I hope people don't always have to suffer from this," she said. "It's really, really scary."
No one from any of the seven countries affected by the travel ban took the oath of citizenship in Boston Wednesday. Those who did hail from countries as diverse and Mexico and Morocco, India and Ireland, and Ghana and Greece.
Henry Damas, 28, of El Salvador, said being a citizen has already increased his sense of security living in the United States. He said he feels more free to travel now.
"The sense of security is like, if you go on vacation, when you come back, there's nothing they can retain you .... and say there are some complications... with your immigration status," he said.
Now that he's a citizen, Damas said he plans to file the paperwork to bring his mother and sister from El Salvador.
This article was originally published on February 09, 2017.
This segment aired on February 9, 2017.